VIBE Pickleball League is a new team pickleball league endorsed by the PPA Tour. The team pickleball concept of Major League Pickleball caught fire this year and attracted a whole new class of pickleball investors including names like Tom Brady and Lebron James.
The PPA Tour has decided to get in on the action with its own version of team pickleball, the Vibe Pickleball League.
Who Will Play in the VIBE PB League?
Most of the PPA Tour contracted players have already submitted their names to be drafted in the VIBE Pickleball League '23 Draft. This includes names like Ben Johns, Anna Leigh Waters and Tyson McGuffin.
Current player list:
Women's
Anna Leigh Waters | Catherine Parenteau | Jessie Irvine | Leigh Waters | Meghan Dizon | Lucy Kovalova | Callie Smith | Allyce Jones
Men's
Ben Johns | Tyson McGuffin | Riley Newman | Collin Johns | Jay Devilliers | Tyler Loong | Callan Dawson | Spencer Smith | Pat Smith | Steve Deakin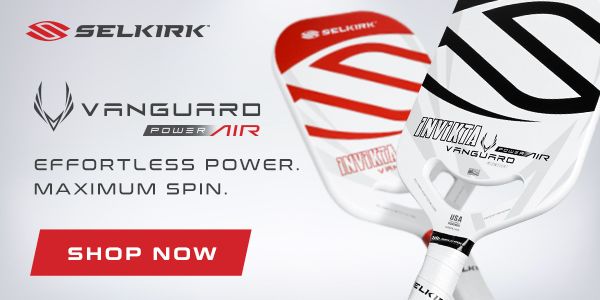 JW Johnson and Dylan Frazier Join VIBE!
And this just in from Darren Rovell on Twitter...

JW Johnson, the #1 MLP draft pick, and Dylan Frazier are signing with Vibe Pickleball League!

This does not mean that Dylan and JW have signed with PPA Tour - they will still play in both PPA events and APP events, but they have signed with VIBE (entered their name in the draft, and signed an agreement to be marketed as VIBE players).
What we are hearing about the new league thus far...
Players theoretically can play in MLP and VIBE, but there are PPA appearance requirements to be eligible
They will have team owners similar to MLP and ownership announcements are expected to drop soon.
Some of the Vibe events will coincide with PPA events, some will not
Players submit their names to be considered in the draft
It's clear that MLP and the PPA Tour will not be working together anytime soon. With Tom Dundon and Steve Kuhn on opposite sides of the table, it's an all-out billionaire shootout for the future of pickleball. Ultimately when you have to billionaires competing, the competitiveness overcomes the desire to be amicable.
VIBE is a separate entity from the PPA Tour.  It's a PPA-endorsed and backed league. It is owned by Pickleball Inc. the ownership group that owns ppa, pickleballtournaments.com, pickleballcentral.com, pickleballbrackets.com.
The league will also feature big name investors for owners. There is something attractive about the team format that makes investing so attractive. The success of the NFL and NBA has made owning a sports franchise one of the most desirable investments in the nation.
The official league announcement is scheduled for Thursday. The opening day of the PPA Texas open.