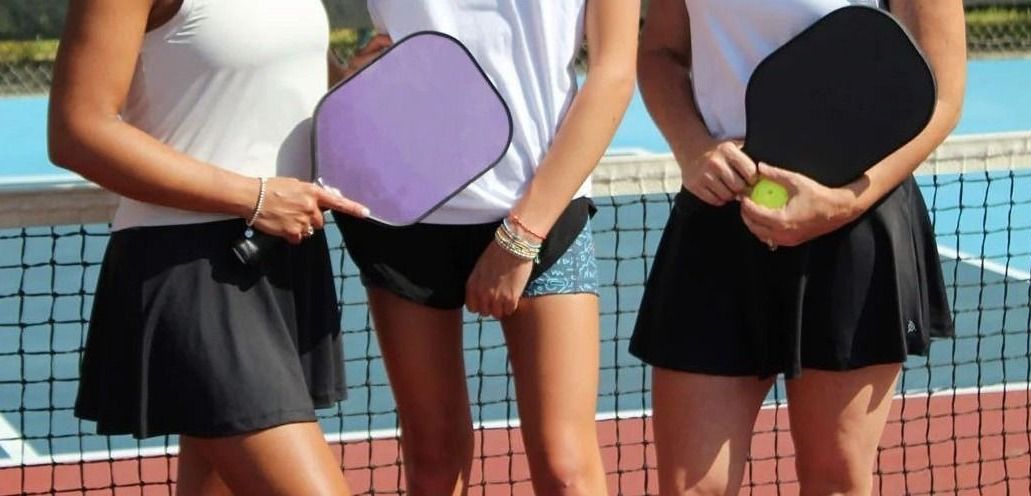 After our last rave about Good Get Apparel's men's bottoms, it's now time we spotlight the star player in their apparel lineup—women's bottoms.
As someone who's spent countless hours on the tennis court and struggled with less-than-perfect skirts, I've been on the hunt for gear that stays put and plays hard.
Enter the Good Get Apparel's women's line: a game-changer for serious and stylish athletes.
I've always found that most skirts fall short (literally) on the court, especially for taller athletes like myself. But the Skirtin' round the Kitchen line stands out.
The skirts and built-in compression shorts are the perfect pairing of length and functionality for my 5'10" frame. It's like they've tailored every piece to contour and complement, ensuring I feel "snatched" for every shake and bake.
Let me tell you, slipping into their skirts might just be your secret weapon to clinching that medal—who says you can't play hard and have fun?
Now, let's dive into what makes each piece of the women's bottoms collection a must-try.
Steal the spotlight with the You're A Star Edition skirt.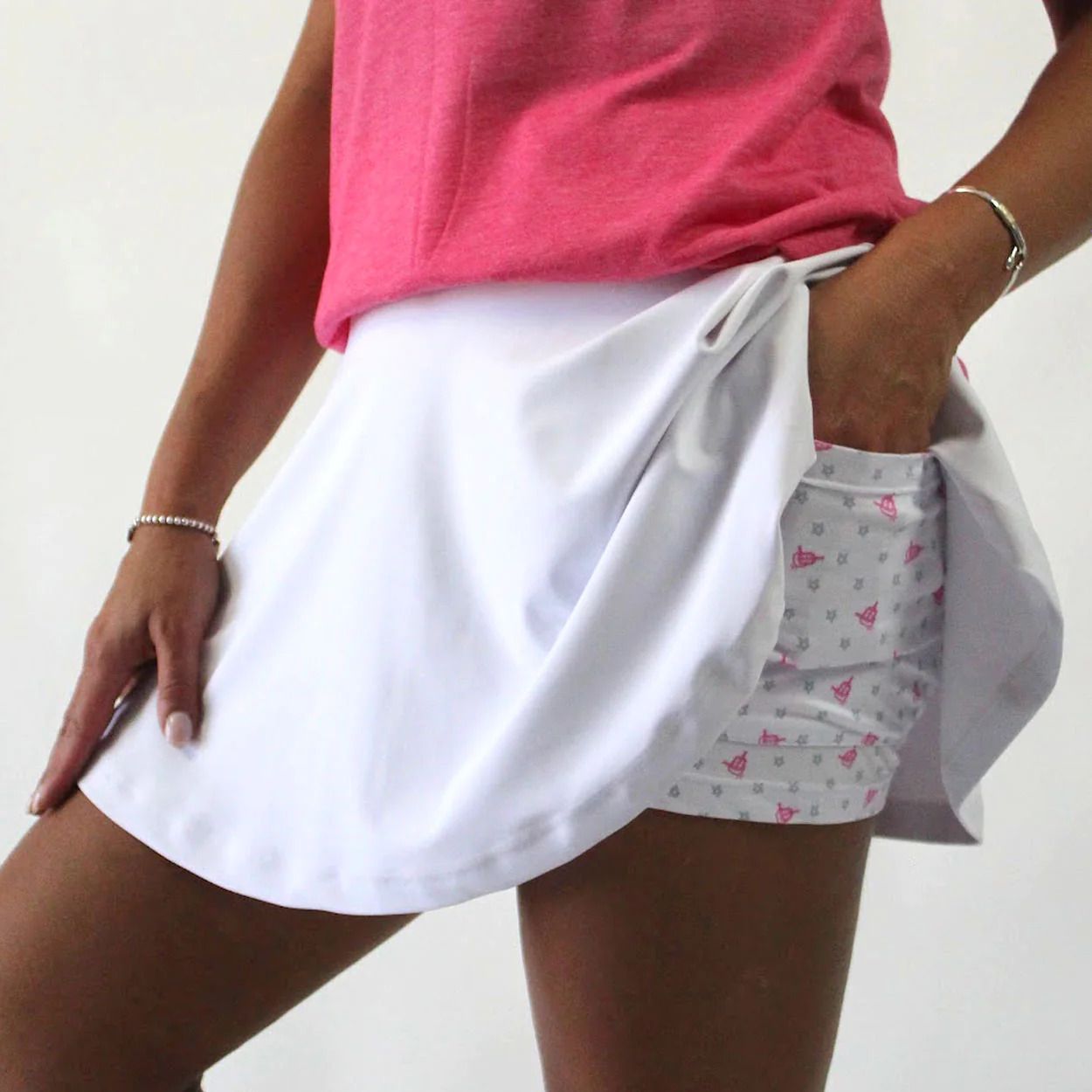 Designed in pristine white adorned with playful pink logos, this skirt screams court-ready chic with a side of sass.
The stars and paddle printed on the compression shorts give you that snug support while you run down Sally's notorious lobs—no ride-ups, no distractions.
You'll want to get your hands on this red hot Rally Red edition of the Skirtin' round the kitchen.
It's all about making a bold statement with a red on black Double G print that's as supportive as it is stylish.
Whether you're mastering the art of the dink or outlasting your opponents in a rally, this skirt will ensure you do it with confidence.
Skirts not your thing? Looking for that extra coverage without sacrificing style? The Dinks & Clinks Leggings are your go-to.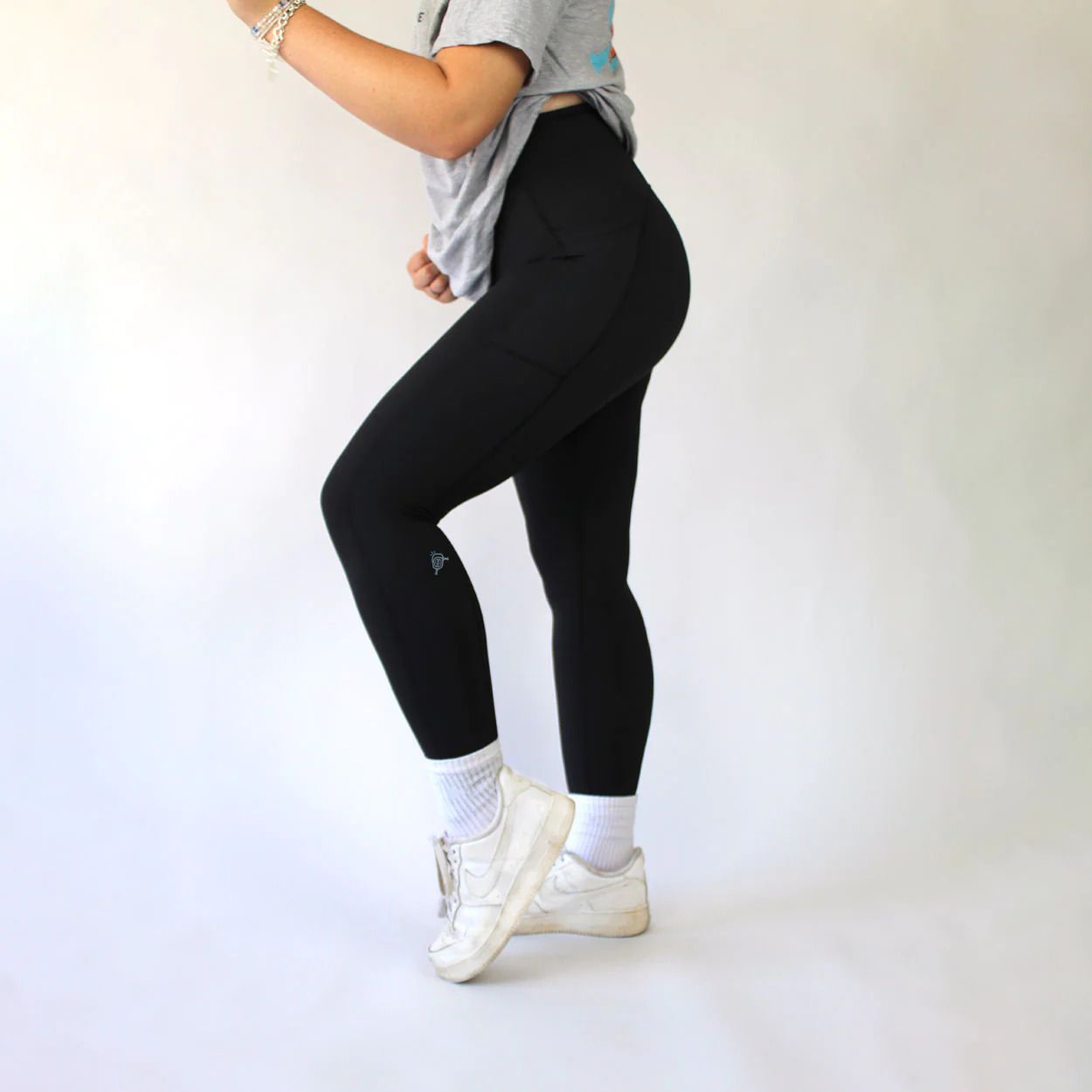 Ideal for those kitchen dinks or post-match clinks, they blend performance with lounge-worthy comfort.
The stretchy, buttery fabric is designed for optimal breathability, allowing you to move freely, while the handy phone pockets keep your essentials within reach.
Good Get Apparel's women's bottoms collection is more than just clothing; it's about empowering your play and elevating your game.
Remember, stepping into these bottoms might just be your first step to victory.
Visit Good Get Apparel's website and use the code DINK15 to snag an exclusive 15% discount. Your wardrobe and your pickleball game will both thank you!
---
For more stories like these and the latest in pickleball news, subscribe to The Dink 3X weekly newsletter.