Pickleball has traditionally  had a reputation for being a game that people take up after retirement. While that is true, the demographic playing the game gets younger every year and the retirees taking up the game are some of the world's best athletes. Both retired and current NFL stars have found pickleball as a new pastime or a way to fuel their competitive drive.

The current list of NFLers confirmed on the courts is: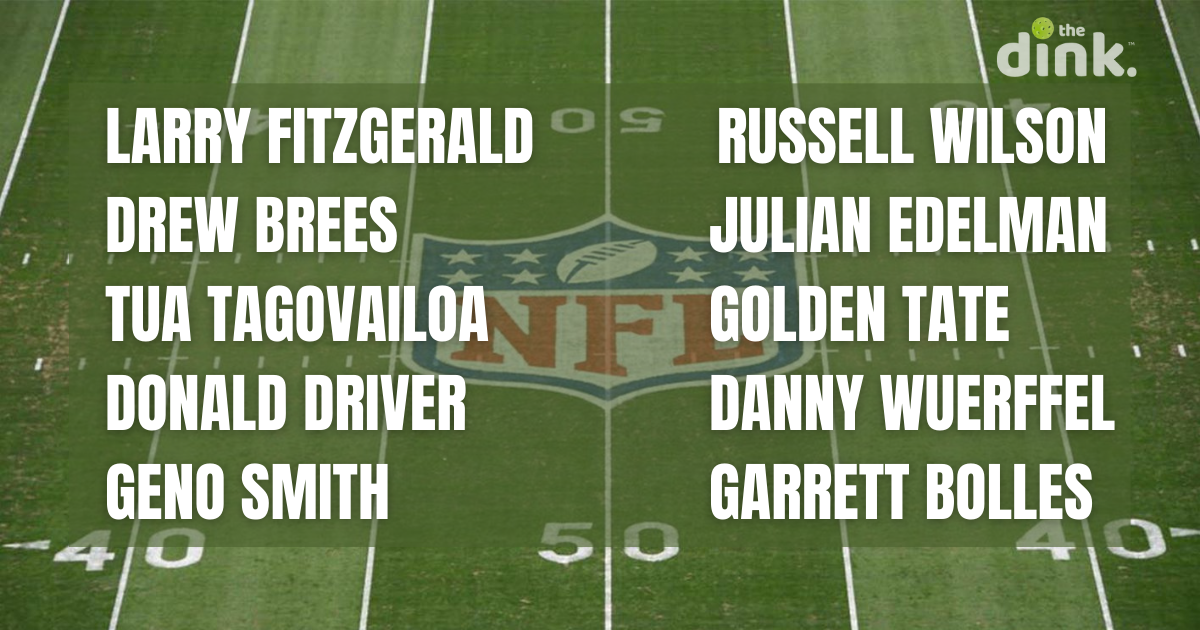 So what's the drive? What's the inspiration for all of the crossover athletes? For players at this level, the competitive drive never turns off. It just gets transferred into new forms of competition. While golf has been the traditional offseason or retirement activity, it is quickly losing ground to pickleball.
The dimensions of the pickleball court make it the perfect mix between a social and competitive activity. The court is large enough to get in some cardio yet small enough to interact(trash talk) with your opponents. The hybrid sport that combines elements of tennis, badminton and ping pong.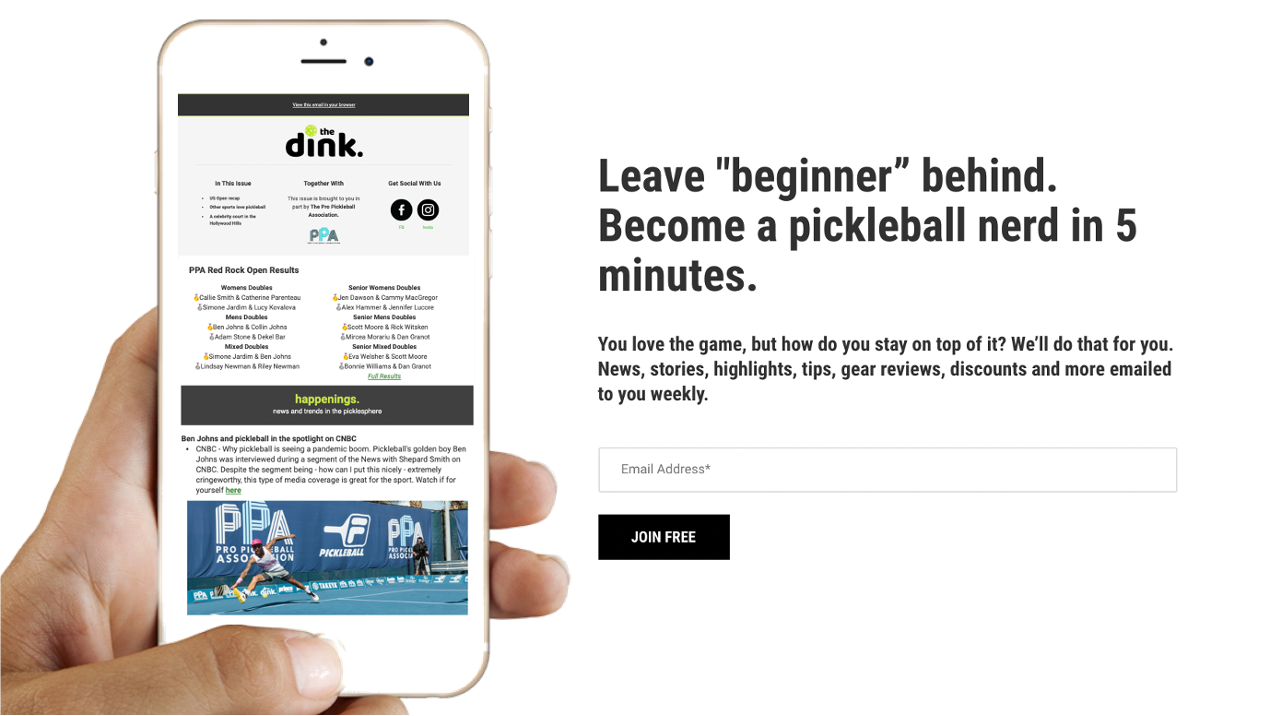 Bonding Over Pickleball
Many NFL locker rooms feature a ping pong table to help feed the competitive drive and build morale in between games. During minicamps in 2021, the Seahawks took this to a new level. Their quaterback room, including Russell Wilson and Geno Smith, hit the pickleball court for some good old fashioned team bonding.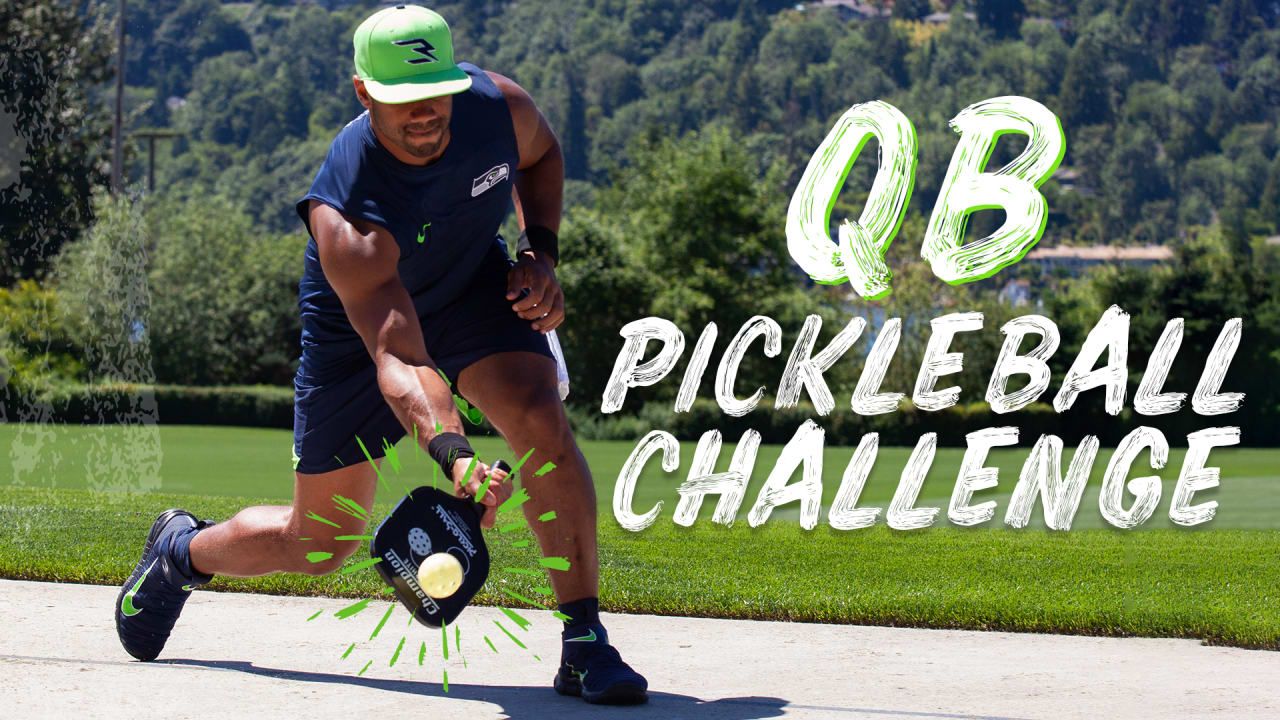 Presidential Pickleball
Last fall we saw hall of fame QB, Drew Brees on the court with some famous fans on the sideline. Former President George W Bush, and brother, Jeb Bush took in the game and saw #9 sling a different type of ball.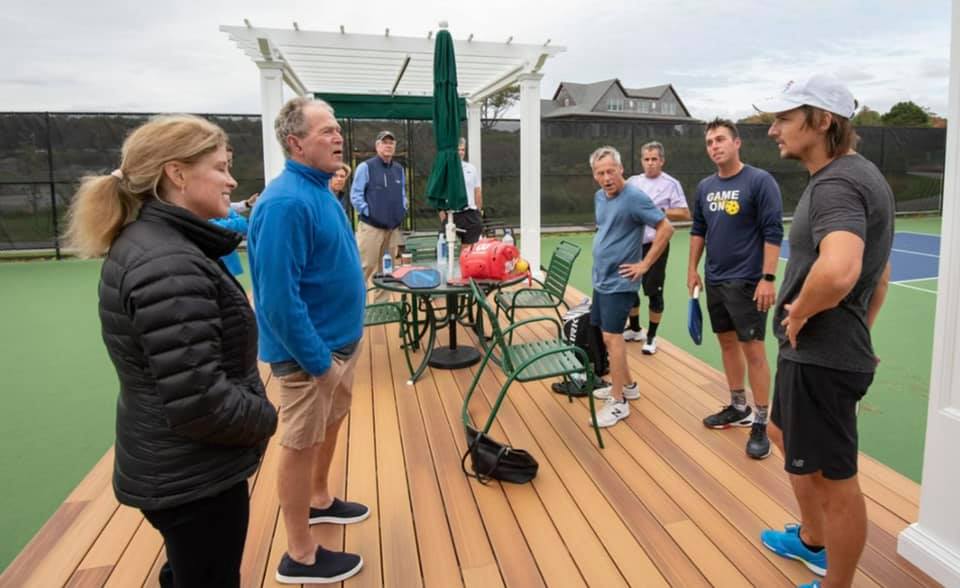 SHOP THE LATEST PADDLES ON THE MARKET - THE RILEY AND LINDSEY NEWMAN SIGNATURE PADDLES FROM GAMMA, GET 10% OFF WITH 10DINK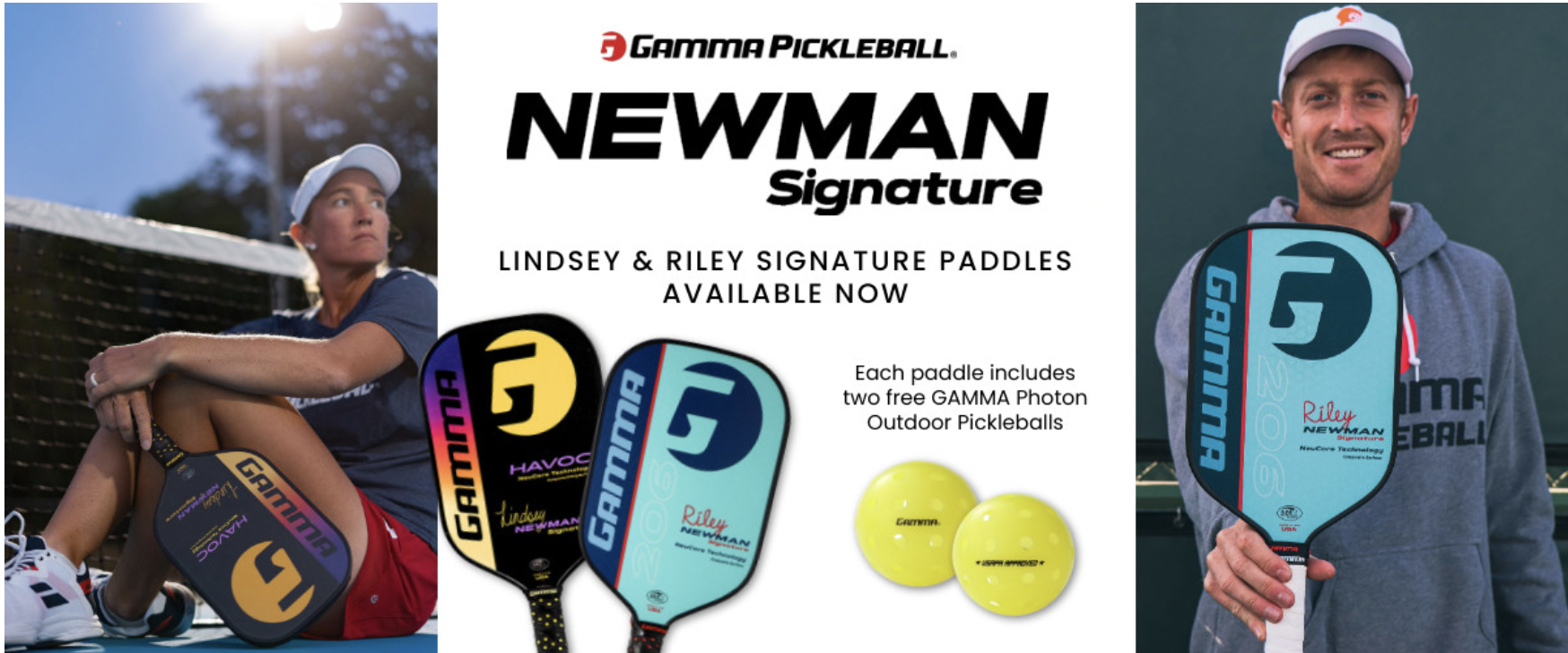 Phelps vs Fitzgerald
The most recent crossover came at the Professional Pickleball Association's celebrity exhibition between Michael Phelps and Larry Fitzgerald. The world's most dominant olympian played the NFL legend on center court in front of a packed house. Fitzgerald showed off some paddle skills in the exhibition and plays regularly in the Phoenix area.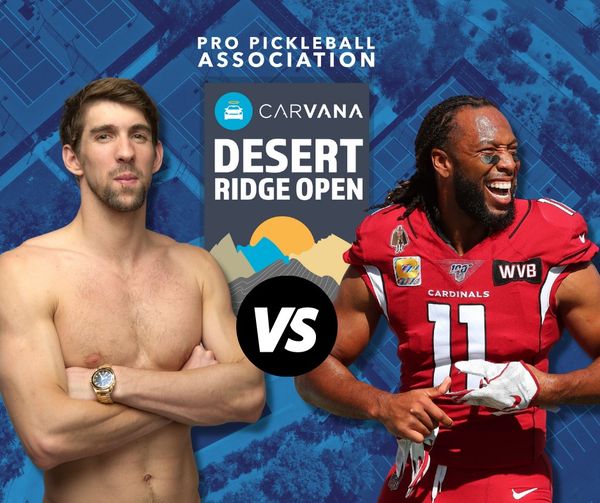 Run the Jules
The player that might have the best chance at making the pro tour, Superbowl MVP, Julian Edelman. In his career, he has crossed over from QB to wide receiver and kick returner. He's got freaky athleticism, speed and is fresh out of the league.
RAPIDLY IMPROVE YOUR GAME OR YOUR MONEY BACK WITH PICKLEBALL MASTER COURSE! GET 10% WITH CODE THE DINK.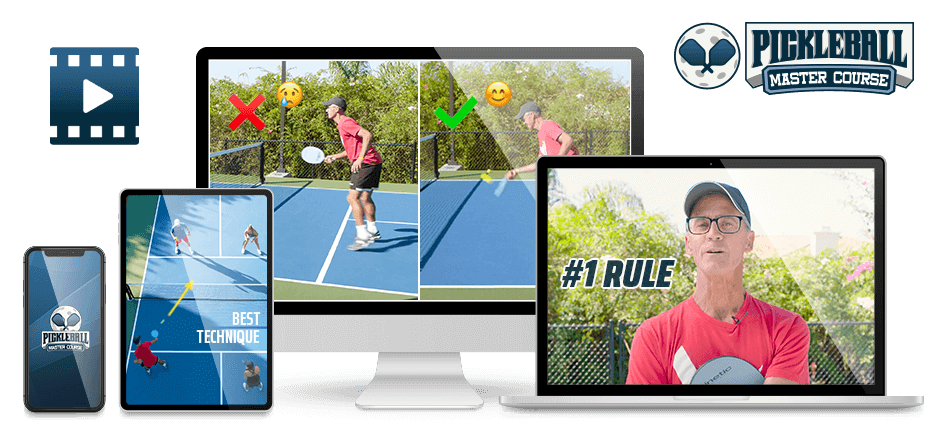 Pickleball in Miami
Miami Dolphins QB and University of Alabama stand out, Tua Tagovailoa, also turned heads on the court. He was seen playing on local Miami courts during the Dolphins bye week this season.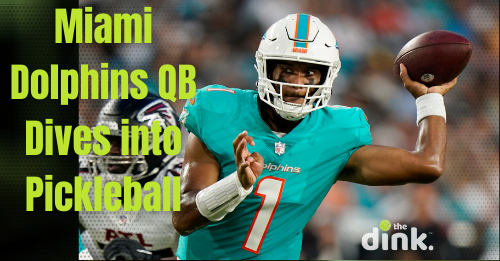 Showtime Tate
We cannot forget @showtimetate, Golden Tate. The former Notre Dame and current NFL receiver does not want to be left out of the pickleball conversation. Meet us on the court showtime, let's see those hands in action!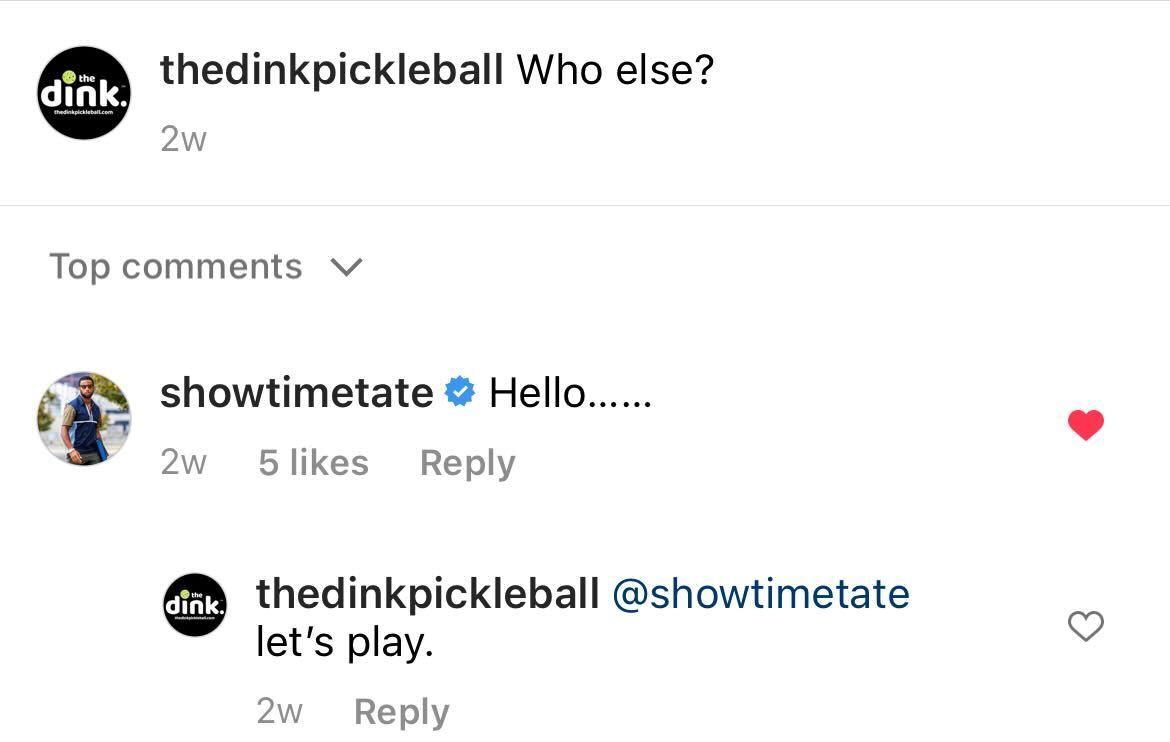 Follow @thedinkpickleball on Instagram for more. Let us know who you want to see on the courts. Email [email protected]