On balance, DJ Young says that 2023 was a challenging year.
"I lost in three semi-finals and was not picked in the MLP Premier league draft, which was kind of a slap in the face," he says.
DJ remained confident as he knew his best pickleball was still to come.W
For those who follow professional pickleball, the knock on DJ is always, "Which DJ is going to show up?"
DJ 1 shows flashes of brilliance, possessing lightning fast reflexes and artistry in his shots.
DJ 2 plays impatient, high risk pickleball...the kind of play where the player remembers the 1 or 2 highlight reel shots, but forgets about the mistakes it took to produce those highlights.
It was the quarterfinals at the Seattle Open. Pat Smith and DJ were taking on the GOATs, Ben Johns and his brother Collin.
Midway through the first game, the fans, followers, and announcers in the booth, all thought the game was going as expected.
The announcers engaged in their typical Ben Johns tournament-long, sloppy wet kiss love affair, adorning Ben with never-ending praise as if he is some combination of Wayne Gretzky, Michael Jordan, Rocky Marciano, and Mother Theresa while extolling Collin as if he is Dr. Watson to Ben's Sherlock Holmes.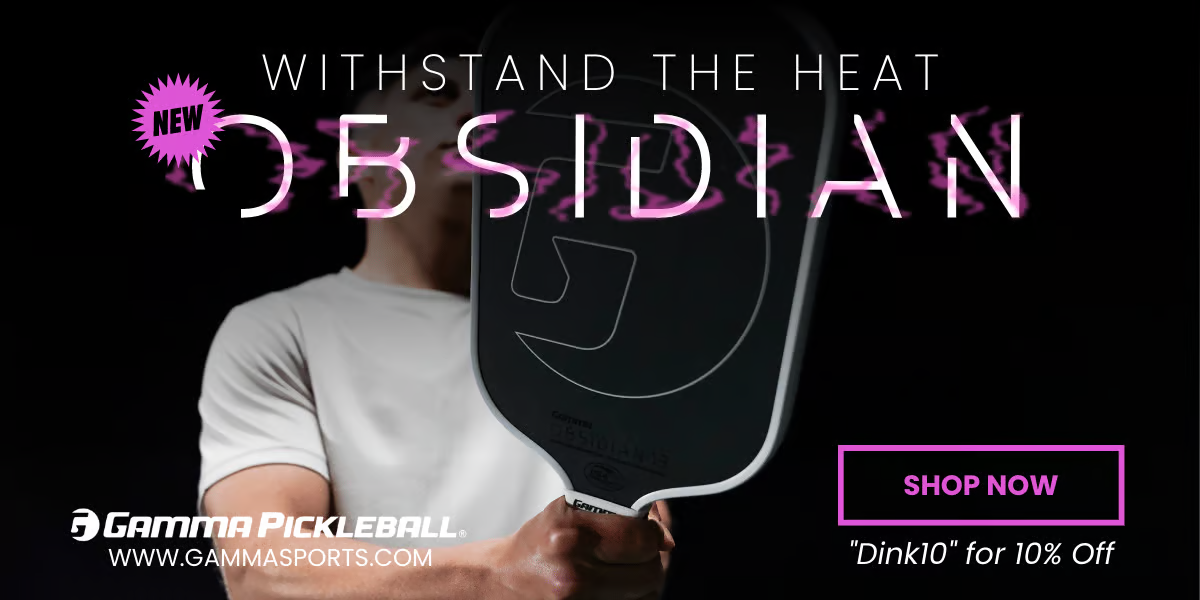 Midway through the first game, Collin sped one up on DJ's backhand, DJ floated a reset, and then Collin body-bagged him for a 6-0 lead. The Johns cruised to a 11-4 victory, taking game 1.
DJ recounts the game: "We were playing fine. Pat hit some amazing shots which is how we earned our points. They were just playing like Collin and Ben. There is a reason they are number 1 in the world."
Game 2 started out close, but with the Johns holding on to a slight 3-2 edge.
As DJ recalls:
💬
"We won a side out. Pat served Ben on the ad side. Ben returned deep to me. I countered with a third shot forehand topspin roll to his backhand and charged the net. Ben hit a smart cross court slow roller to me, trying to catch me while I was moving. I froze Ben with a deceptive inside-out clear winner to his backhand side."
That's when the momentum completely shifted and DJ and Pat Smith went lights out and took the lead.
At 5-3, DJ knifed a backhand crosscourt dink which drove Ben out wide, setting him up for the ATP. Pat slid toward the sideline to cover it, while Collin ventured past the midcourt line, perhaps for the first time in his professional pickleball career.
Pat Smith defended the ATP with a sharp cross court forehand roll that shot past Collin, who suddenly remembered why Ben never allowed him to step over the mid court line in the first place.
Listen: PicklePod Ep 46 - Pickleball's Bad Boy w/ DJ Young
Collin tracked the ball down and hit a forehand ATP of his own into DJ's waiting backhand. DJ countered, sending the ball behind Collin and into Ben's stretched forehand as Ben was darting to cut off DJ's drive.
A firefight then erupted between Ben and DJ and continued until Ben sent the ball long.
DJ recounts,
💬
"Offense is the best part of my game, which is why I attack so much. This time I didn't rush it. We played higher percentage pickleball and executed the basics well. I hit pressure dinks cross-court to Ben's backhand often, trying to ice Collin and tire Ben out a bit. Pat and I made good decisions when there was time to make decisions, and instinctively hit good shots when we didn't have the time. We weren't missing. In the middle of game two, we knew for sure we had the edge."
DJ offered some additional interesting insights: "In game two, we started beating the Johns at their own game. That's one of the things I am most proud of. We outplayed them while playing their A-game.
When Ben feels like he is losing, Ben asserts himself more. He starts crashing and driving, getting super- aggressive with serves, drives and speed-ups. When Ben is looking for fast points, he can make more mistakes.
DJ and Pat Smith sent the Johns packing in the quarters on their way to winning the bronze in men's doubles.
DJ offered, "I was actually happier about winning the bronze than I was about beating the Johns. I was chasing a medal for so long."
I asked DJ what he learned from beating the GOATs. He summed it up this way:
"On an aggression scale of 1-10, my challenge is I often ramp it up to 12 and make mistakes. Then I ratchet it back to 3, and play too safe and give the opposing players an advantage. With Ben and Collin, I played the entire match between 6 and 9, which is where I play my best. That's my zone. I have to remember that."
👋
Joe Mathews is an avid pickleball fan and an author/co-author of five books on franchising.
---