The bad boy of pickleball DJ Young joins the PicklePod to discuss his run-in with the law. Young is the first player to be fined on the PPA Tour. DJ breaks news about not being able to use his paddle at PPA Austin. The guys discuss USA Pickleball revamping paddle testing, Nationals' new home, and Dude Perfect joining the list of MLP owners. Plus, the winner of the merch giveaway is announced.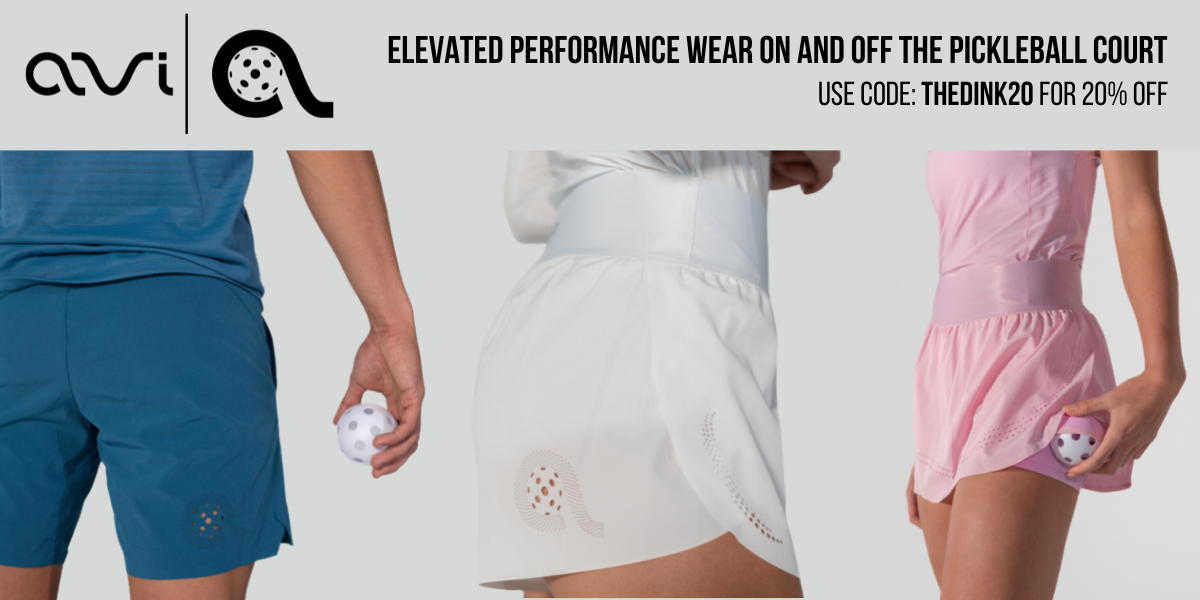 Performance wear from Avi Athletics will instantly become your go-to pickleball gear. Save 20% with code THEDINK20.
------------------
Like the ep? Do us a favor: subscribe to our channel and leave a review on Apple or Spotify
-Subscribe to our 'all things pickleball' free e-newsletter at https://www.thedinkpickleball.com/sig...
-Follow us on IG @thedinkpickleball
-Continue the convo in our private FB Group: https://www.facebook.com/groups/thedi...
-For everything else we do, visit https://linktr.ee/dinkfam

-Read more about Zane and subscribe to his newsletter at https://zanenavratilpickleball.com/
-Follow Zane on IG @zanenavratilpickleball
------------------
Show Notes:
0:00 DJ needs to sign a waiver
4:50 The 'How much did you get fined?' game
9:20 Zane's paddle sells out after it gets challenged
13:40 DJ's hip thrust routine
18:20 Paddle throwing competition
21:28 Paddles or PEDs for a bigger advantage
39:00 What's actually being said between players?
47:38 Dude Perfect invests in an MLP team
56:15 Let's bring DJ to a rage room
1:00:00 New paddle testing overhaul
1:14:29 Nationals is moving from CA to TX
1:23:34 Collin Shick's breakout weekend
For all the latest in the world of pickleball subscribe to The Dink Newsletter.