Dean Matt, an avid pickleballer and small craft pilot, is on a mission to set a Guinness World Record for Fastest Time to Play a Game of Pickleball in all 48 Contiguous States.
In order to set this record, Dean will puddlejump his way throughout the contiguous United States in his Cessna Turbo 206, sometimes playing in as many as two or three states in a single day.
Yes, that's an oddly-specific goal, but it's a beautiful one all the same. Besides, the record for heaviest weight lifted by a human beard was already set.
Really, Dean says, it's about telling each city's own pickleball story.
"I'm telling 48 different stories, and every city has its story," he told me during his stop in Hanover, Massachusetts at Pickles New England.
"We've raised some money for kids in the Special Olympics."
So far, Dean has played with professionals like Allyce Jones and Dave Weinbach, as well as some "some normal people."
But his most memorable opponent thus far is 97-year-old Minnie Lapoint of Kalamazoo, Michigan, mother of pro player Yvonne Hackenberg.

"When we played out in Kalamazoo, the town's crowd was out there to cheer us on. Minnie was a sweetheart, a gentle human who loved playing with us. She cuts her own grass, drives her own car."
"What's been really nice is how welcoming everyone is and how proud they are of the public courts they've set up.
"In Maryland, we played on the airport tarmac. We stopped the plane, there were courts striped out for us, we brought the nets out and played, then left. So just a lot of good memories with a lot of good people."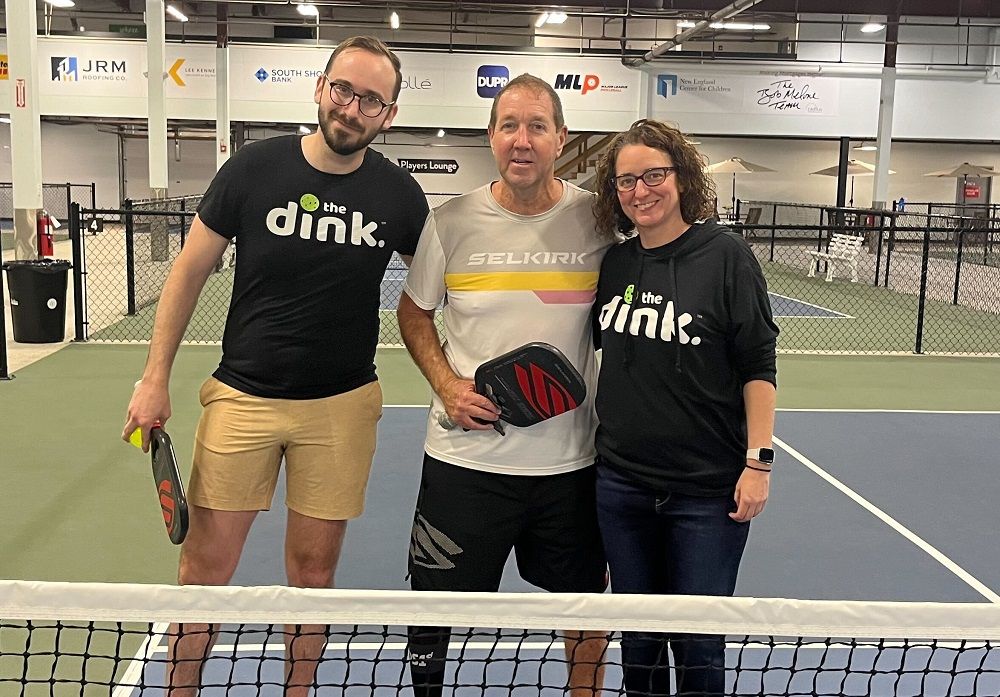 As of May 22nd, 2023, Dean only has eight more stops on his country-wide tour (you can check his website to follow Dean's progress and see if he's playing in a city near you).
While Dean's world record attempt is certainly the most comprehensive, it is not the first pickleball-related record in the books.
Read Next: Disproving Pickleball's Most Common Stereotypes
That distinction belongs to Angelo and Ettore Rossetti, who in 2021 set the record for longest pickleball rally at 16,046 shots.
---
If you want to keep up with everything pickleball, you've got to sign up for our newsletter. We break news faster than anyone in the game. Subscribe below: