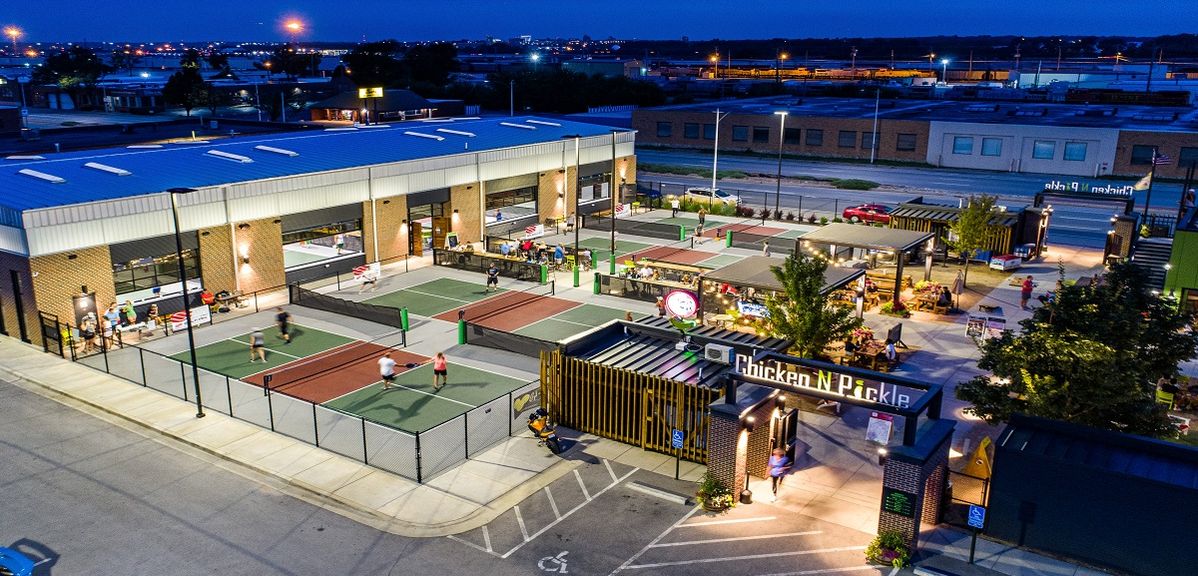 Facilities
Chicken N Pickle Will Double its Locations Over the Next Year and a Half
Chicken N Pickle, the pickleball-themed "eatertainment" chain, announces national expansion plans to nearly double in size by first quarter 2025.
The concept space has opened eight locations since 2017, with seven more Chicken N Pickle restaurants scheduled for completion by early 2025. This is the company's fastest period of growth to date, according to a press release.
The new properties will almost double the number of Chicken N Pickle locations from 8 to 15, making it the fastest growing pickleball entertainment concept in the country.
"At Chicken N Pickle, we invented the idea of combining high-quality food, craft cocktails and the ever-growing sport of pickleball," said Brad Clarke, CEO.
Current locations can be found in:
Kansas City, Missouri
Wichita, Kansas
San Antonio, Texas
Oklahoma City, Oklahoma
Overland Park, Kansas
Grand Prairie, Grapevine, Texas
Glendale, Arizona

Expanding both east and west, Chicken N Pickle will serve up one new complex in the following areas:
St. Charles, Missouri in 2023
Allen, Texas; Fishers, Indiana; Henderson, Nevada; and Webster, Texas in 2024
Thornton, Colorado and Parker, Colorado in early 2025
The average Chicken N Pickle facility comprises approximately 1.5 acres (3.5 acres with parking) and 32,000 square feet. They feature bars, multiple dining areas on the main floor, and rooftop dining with outdoor tables for guests.
Read Next: City Park Investment in Pickleball Courts is Skyrocketing
The venues offer numerous indoor and outdoor pickleball courts and a variety of lawn games, such as cornhole, ping pong, battleship and Jenga.
---