Interviewing pro-player and 2-time Canadian National Champion, Kim Brent.
Kim Brent has been competing in pickleball for 5-years. She began playing periodically from 2017 between her responsibilities as a teacher and a mother of two.
In 2021, Kim took the Canadian pickleball scene by storm — taking Gold in Gender and Mixed doubles at Canadian Nationals, including Mixed Doubles with Canadian pro-player Steve Deakin. Since then, Kim has taken titles throughout Canada, most recently repeating her success at Canadian Nationals 2022 with 4 additional titles across Mixed and Gender doubles.
Check out Building a Championship Mindset: Part 1 here.
Q: So what about the game-skills training side of things, how did your approach there change?
A: Well, part of my commitment was to drill most days for at least 2-3-hours. 6-9AM was the ideal time to get out on the court to drill because the courts were empty.
Drill time was, and continues to be, 110%, absolute focus. Up to 90-95% of my court time training for that first Nationals was drilling — and drilling with a purpose. The thing about effective drilling that a lot of players miss is that it requires a lot of intention on the frontend. It's not enough to just show up at the courts and hit the usual dink, cross-court dink, third-shot drop, and call it a day. Before you even start drilling, you need to have a clear direction on what aspect of your game you want to work on, and how you're going to build it.
It can take up to 6-months between trying to learn a new shot and successfully incorporating it into your game unconsciously, with consistency. So intentional, focused, training and drilling is critical.
Personally, I built training into every part of my life. I'm a teacher so, during my free time at the end of the day in the middle of winter, I'd set up the classroom to allow for conditioning training — court movement, sprints, backpedaling, the split step, quick changes in direction (like if I got lobbed). With 2 kids at home you take every minute you can to yourself to be able to train.
ORDER YOUR CRBN NOW AND GET 10% WITH CODE THEDINK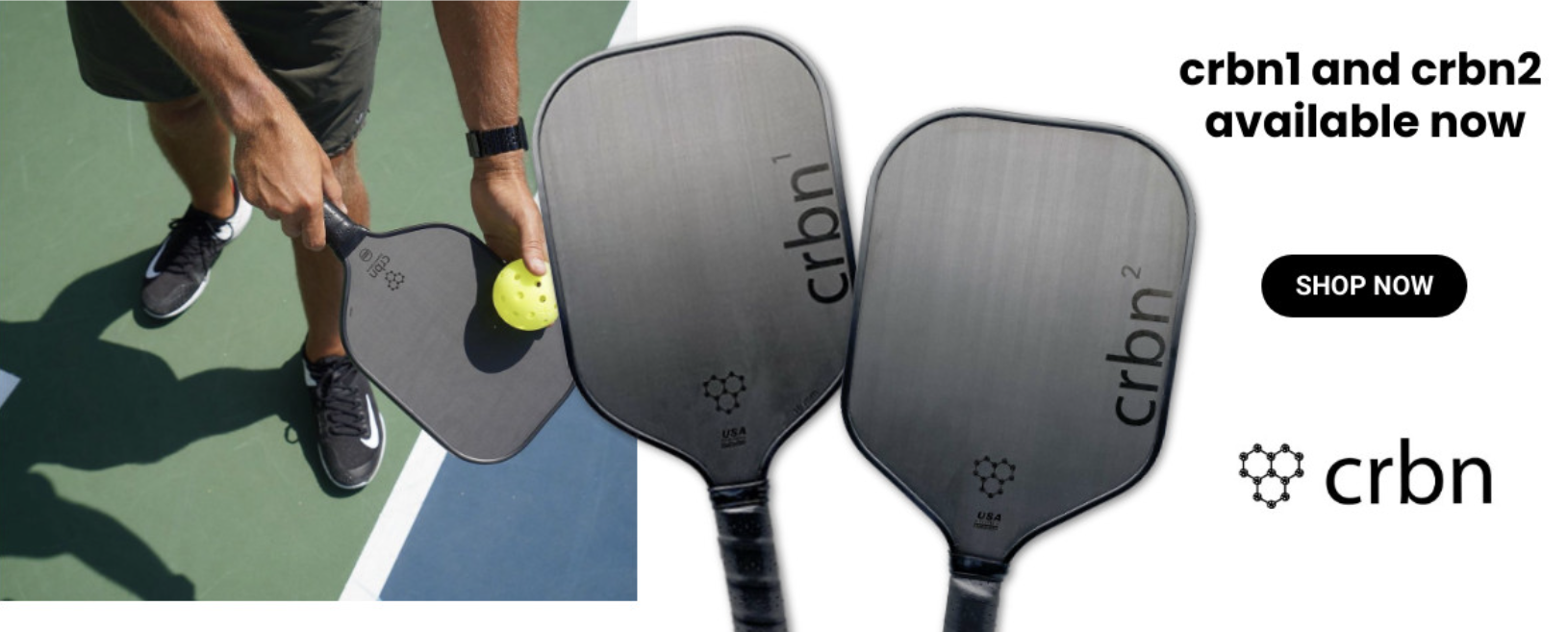 Q: Ok, so take us to the tournament environment; what are your recommendations for the lead-up? We can talk a larger scale event, like National.

A: So, especially at the amateur level, this is going to sound maybe a bit intense… but it really begins up to 1-year out with developing the right partnerships, beginning to learn about the environment/surface you'll be playing on, and figuring out your own weaknesses… and how you're going to improve those.
6-months out: You should be focusing on building consistency in your regular shots, continuing to close the gap on your pre-identified weaknesses, and maximizing time with your partner to build cohesion.
3-months out: At this point, Drilling should be 95% of your event-prep, consistency should be up and partner teamwork should be solid, so you're focusing on fitness and conditioning. Every time you're on the courts it's at 110% and playing with a clear purpose. Every match should be approached like it's game day.
1-month out: You should be increasing your hours on the court to be as ready as you can be, you need to be building confidence. Personally, I like to be on the court daily 1-month out of a major event. Anyone on the court knows I'm going 110%, this is not the time for casual rec play.
Honestly, real tournament prep happens throughout all of this. On a mental level, it's all about manufacturing the tourney environment, creating pressure to win, simulating the feeling of nerves, so that when you step on the court on game day it all feels comfortable.
SHOP THE NEW FILA DOUBLE BOUNCE 3 PICKLEBALL SHOW AT FROMUTHPICKLEBALL.COM. GET 10%OFF WITH CODE 10DINK.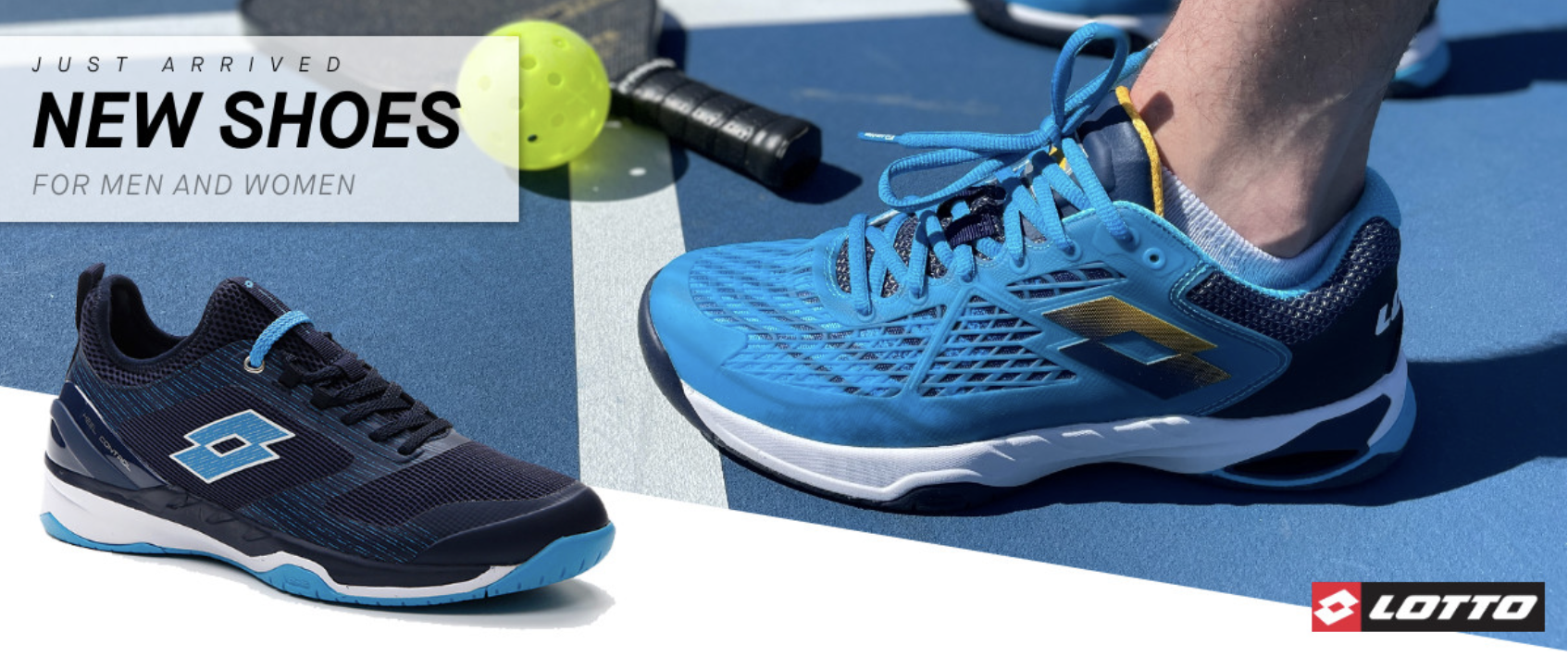 Q: And on the day-of?

A: For me, once you're in it, that's completely where you are. I prioritize everything that can make my game better — watching my opponents in advance, watching my partner's games in other events. I know for many players the social aspect of pickleball is a big part of why they participate in tournaments. For me, it's a distraction from what needs to get done.
Energy is vital. Building energy on the way to the event — for me, that's blasting 90s dance beats… and, of course, my favorite pump-up song… Simply the Best by Tina Turner on the car ride there — and creating time to come down from the stress and high of the day, afterwards.
Q: More on game day, what about when things go wrong?
A: It's all about the next point — or even the next game. You need to be able to let the last one go. When things get challenging, I tend to lean back on my experience, rebuilding confidence with the knowledge that I've trained hard to get here and that, no matter how far down we are, winning the game will happen.  Don't forget to remind yourself to go back to the basics when things start to get off track.
This is also where having a strong relationship with your partner is incredibly valuable. You need to be able to communicate with your partner when you're struggling, when you need their support, when they need to lift you up, and feel safe doing it.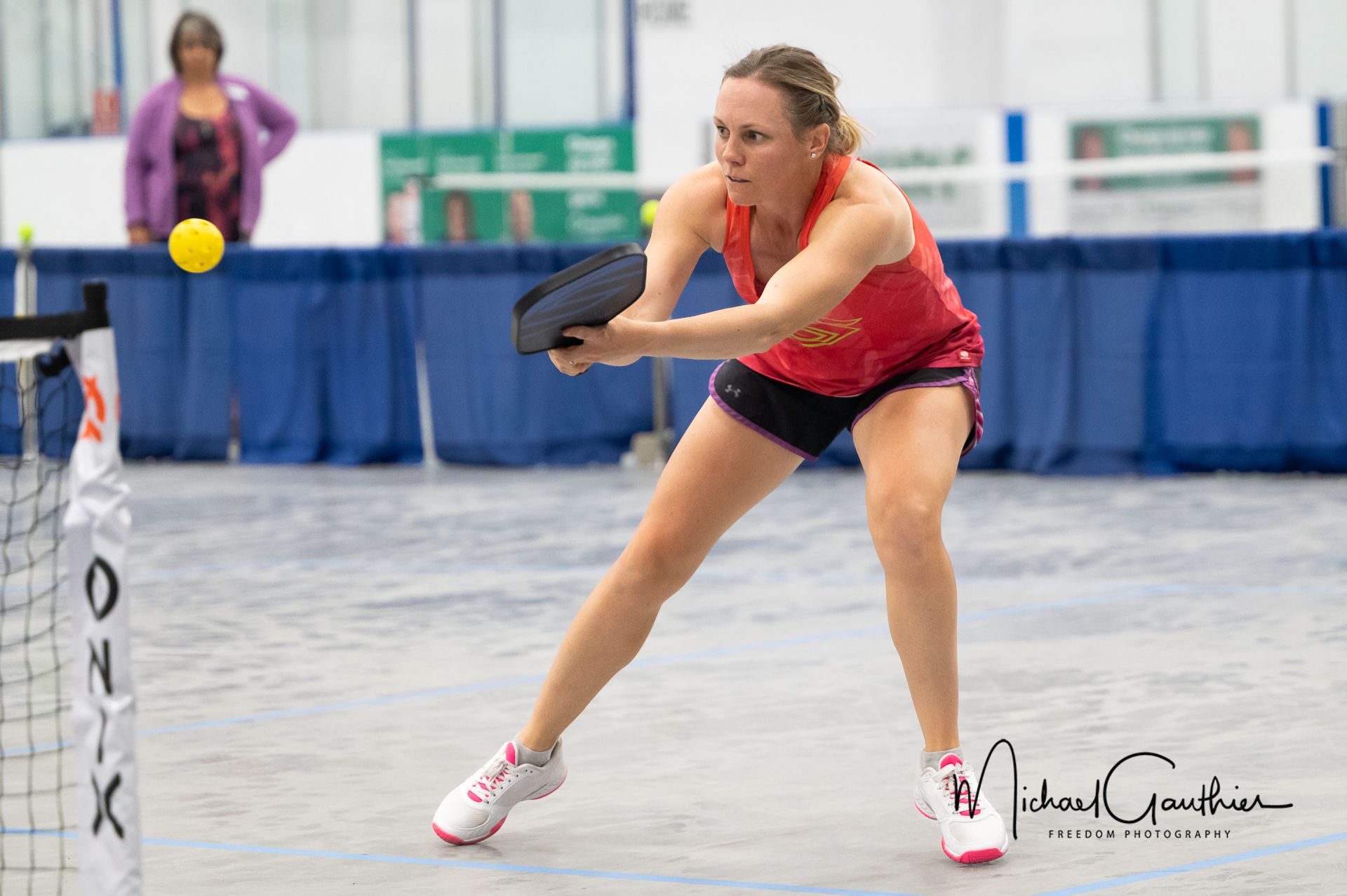 Q: If you could leave our readers with a last few tips for building a champion mindset, what would those be?
A: I'll give you three.
1.  Build confidence — if you can't go in thinking you're the best, and can win, it's hard to make that win happen
2.  Get in your opponent's head — you need to understand who they are, what it takes for them to win, and once you've figured that out, how to beat them at it; 90% of pickleball is mental, know them better than they know themselves and you've got it

3.  Champions have it inside them to always compete to win, no matter what. In my experience, that's a truth

This is the quote that was printed and put up on my wall in my office — and it's the quote I now carry in my pickleball bag:
"You just can't beat the person who never gives up." — Babe Ruth
Q: What are you looking for in 2023?
A: Right now, I'm training on a fitness and conditioning level harder than I ever have for any other sport. Bringing the champion mindset to help me grow stronger, faster, and hit that next level on the courts.

I'm also looking at potential upcoming APP and PPA stops, in addition to my staple event: Canadian Nationals 2023.
Beyond that, I'm continuing to coach locally in Ottawa and across Ontario. Paying it forward and building the next group of athletes is important.
--
You can connect with Kim on social: Facebook
Reach out to Kim via email at: strategicpickleball@gmail.com