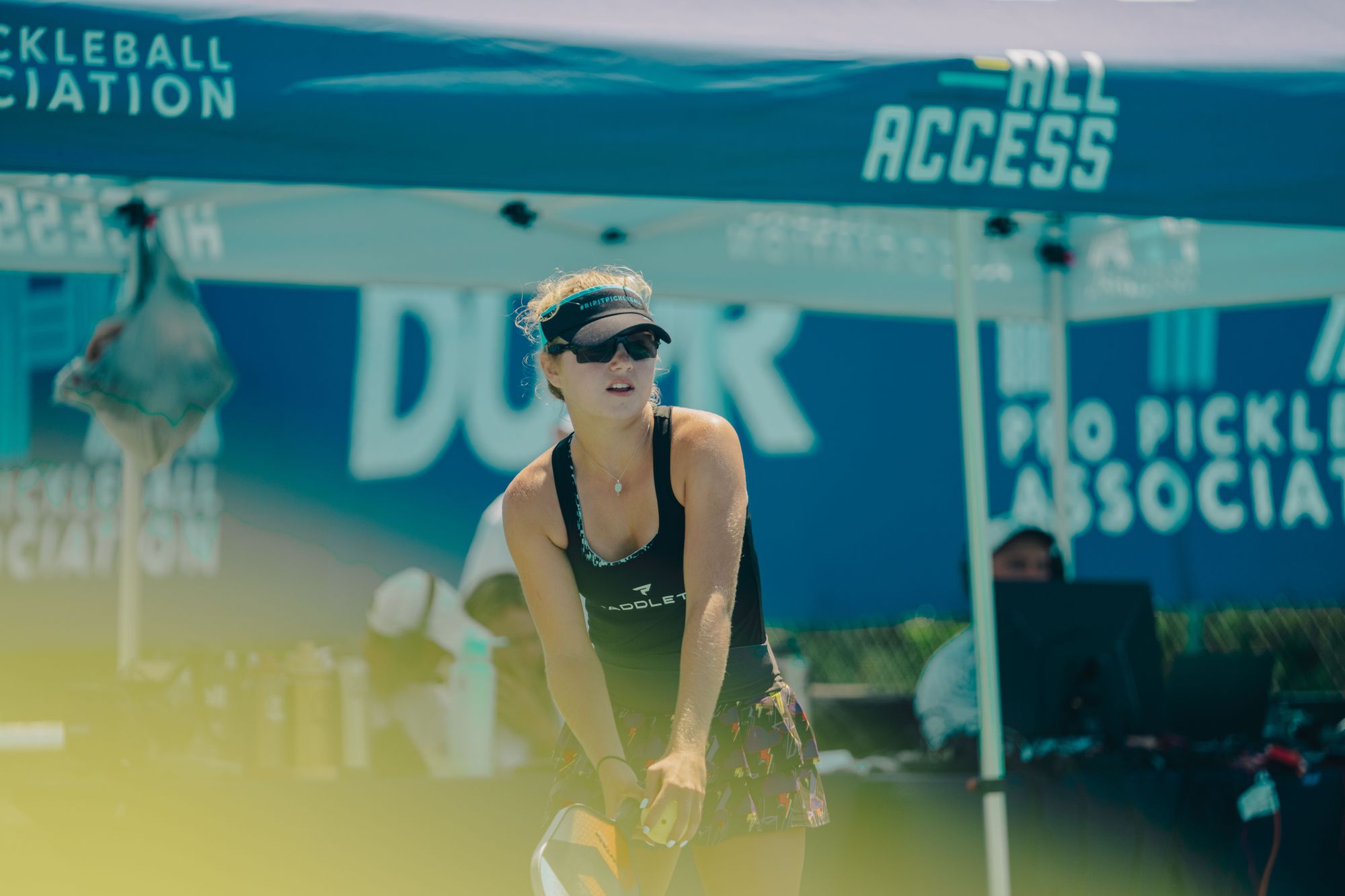 PPA Takeya Showcase Singles Day
Ben Johns came out slow against AJ Koller and dropped game one. A rare loss for Johns, but his second time dropping a game to Koller this year. Johns regrouped and retooled before game two. Switching to the new and improved version of his signature paddle. Johns also dropped his spin serve which was missed three times in game one. The adjustments made a huge difference and Johns asserted his dominance in games two and three. One note on the match, Koller found success mixing in lobs. In game one, he won the 4 points that he lobbed in. Not to say that's a formula to beat Johns, but more likely that Koller can send up some nasty lobs.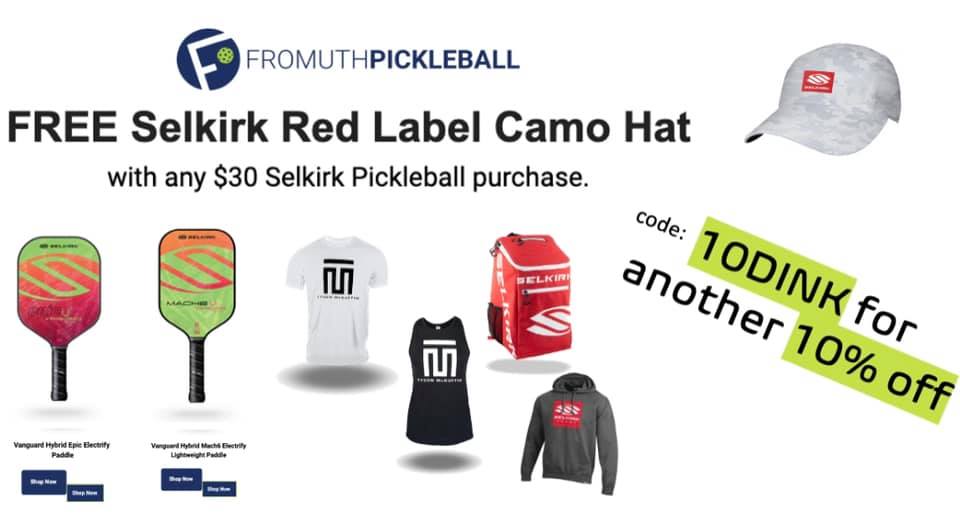 Strength vs Strength
In this quarterfinal matchup, Dekel Bar took on Gabriel Joseph in one of the most eye catching matchups. Bar, being one of the largest players on tour and Joseph one of the smallest. Bar was the higher-ranked seed but Joseph is so damn good in the singles game that he can take down anyone. His agility and laser-esque passing shots were too much for the big man and Joseph won the match 12-10, 11-6. Joseph and Johns will square off in the semifinal for a ticket to Championship Sunday!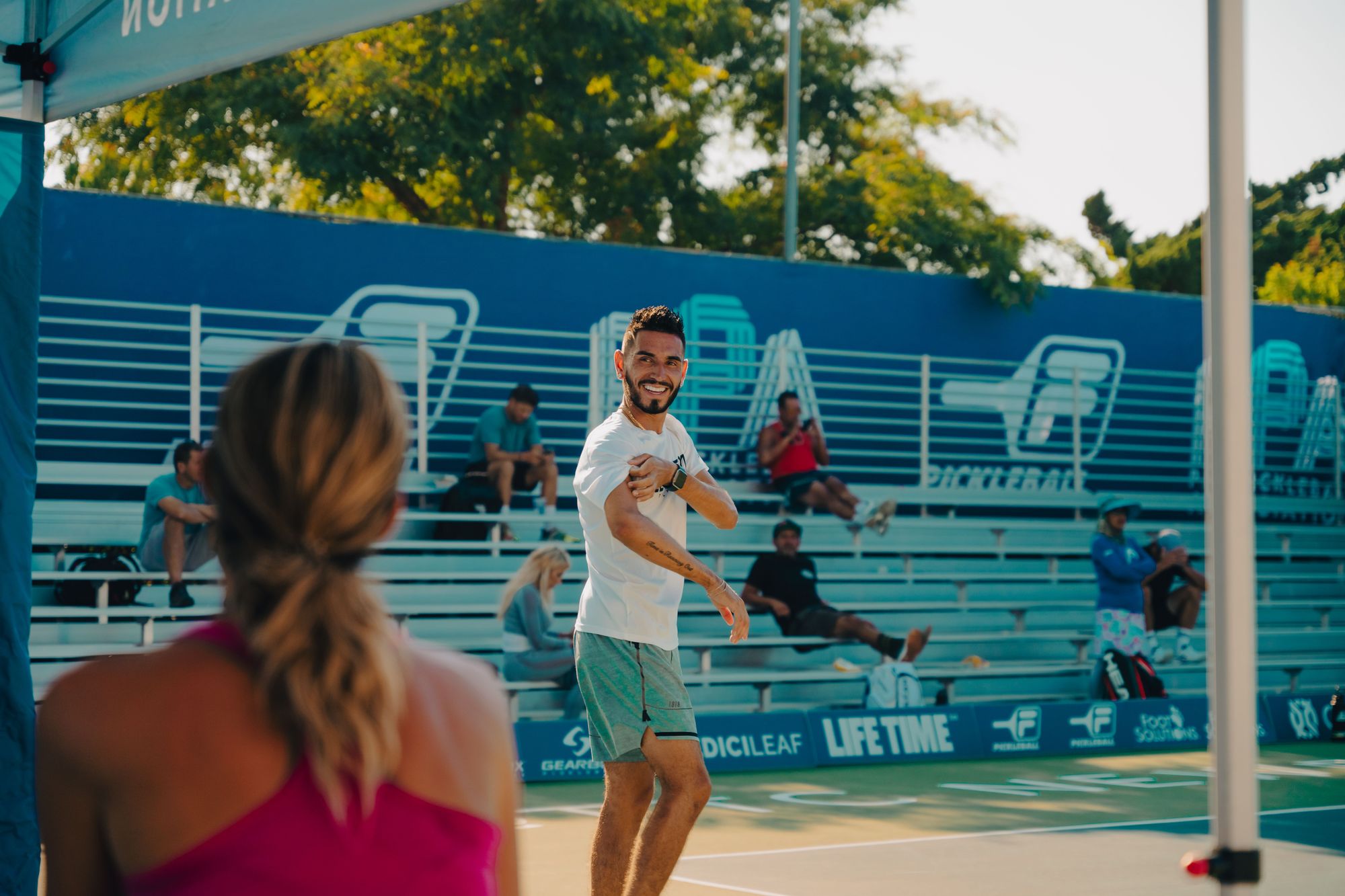 Sign up for The Dink Newsletter!
Championship Rematch in Round One
The first round for defending PPA Champion, Lea Jansen, was against Anna-Leigh Waters, the Silver Medalist in the Orange County Cup. These two would likely meet in the final in there was a back draw. With the PPA format, this opening match will be a huge decider on who will end up with Gold. Technically, this is considered a quarterfinal match but still feels early in the day to see these two play.
This time around, it was all Waters. She was all over the court and showing full control of her groundstrokes. On a side-to-side point, she ran down a ball and ripped a backhand winner reminiscent of Rafa Nadal. Her stuff was too good throughout the match and won it in two games 11-3, 11-4.On the other side of the draw, Callie Smith defeated Lauren Stratman in round one. She withdrew in the semi-final which allowed Catherine Parenteau to qualify for the Gold Medal Match after a single win over Annica Cooper.  Parenteau will meet either Irina Tereschenko or Waters on Championship Sunday. The way things are looking right now, I don't see anyone stopping Waters from playing on Sunday.
Follow all of the action on the PPA Youtube channel!
Men's Semifinals
Johns vs Joseph in the first men's semifinal. John's dominant in game one winning 11-2. Joseph flips the script in game two winning 11-7. Giving Johns his second game surrendered on the day, and second straight three game match. Unlike the aerial approach seen from Koller earlier in the day, Joseph keeps it on four wheels choosing to drive balls through opponents. When he's hot it is tough to stop him and he was hot in game two. Game three switched immediately back to Johns. He was lights out in both game-three's played today. He makes the best adjustments game to game and shows another reason he is the best in the game. However, the contenders forcing matches to three games is a sign that the gap is closing, inch by inch.
The other men's semifinal was between Jay Devilliers and Tyson McGuffin and arguably the match of the day. Game one was a Tyson McGuffin Signature Camp, with McGuffin winning 11-7. This did not sit well with Jay Devilliers and he dialed up some sick backhand passing shots to dominate game two 11-2. Check out this clip of the match from the PPA's FB.
Devilliers moves on to Championship Sunday. McGuffin's day, however, is just getting started. He goes to the loser's bracket to take on Dekel Bar. The winner of that gets a rested Gabriel Joseph.
Picking Against an Algorithm
Dekel Bar defeated Tyson McGuffin in the Loser's Bracket 15-9. This set him up for a rematch against Gabriel Joseph in the Bronze Medal Match. DUPR's new match odds prediction algorithm, which was unveiled today, scored the match at 53% in favor of Dekel Bar. Bar dropped game one to Joseph who came out of the gates running. Joseph was debuting the Electrum Model E and had the audience drooling over the amount of movement on his topspin drives.
Bar locked in for game two. He saw the ball better and anticipated passing shots more effectively in game two. During this match, shadows crept from one sideline to the other eventually covering most of the court. This could have been all that was needed to propel Bar to a victory in game two.
Game three was the perfect way to end the day, extra Pickleball. It was a back and forth game and Joseph eventually reached a 10-8 lead. Bar fought off three match points and strung together four unconventional points to win the match 12-10. Score this one for the Big Guy from Israel and score one for DUPR's prediction algorithm.
Today was a Good Day
The tables are set for the Singles showdown on Championship Sunday. Anna-Leigh Waters will be taking on Catherine Parenteau and Ben Johns will defend his crown against the red hot Jay Devilliers. Dekel Bar and Lea Jansen secure Bronze Medals. Lots of great action all day long. check our Facebook and Instagram for more highlights. The Podium Predictions did not go as planned, but just like Ice Cube, I have to say it was a good day.