The women pros in pickleball are an inspiration in sports, gaining loyal fans in an industry which famously downplays anything having to do with women in competition.
Whether you're a serious competitor or just like to hit the court for an hour on Sundays, it's great to know that there are companies out there designing athletic wear that fits the specific needs of women in this sport.
AVI's clothes are for players of all skill and intensity levels and for all ages. While they make clothes for all genders, their women's line is very purposefully designed.
This elevated style maintains the classiest qualities of tennis wear while improving on those traditional designs' comfort and mobility.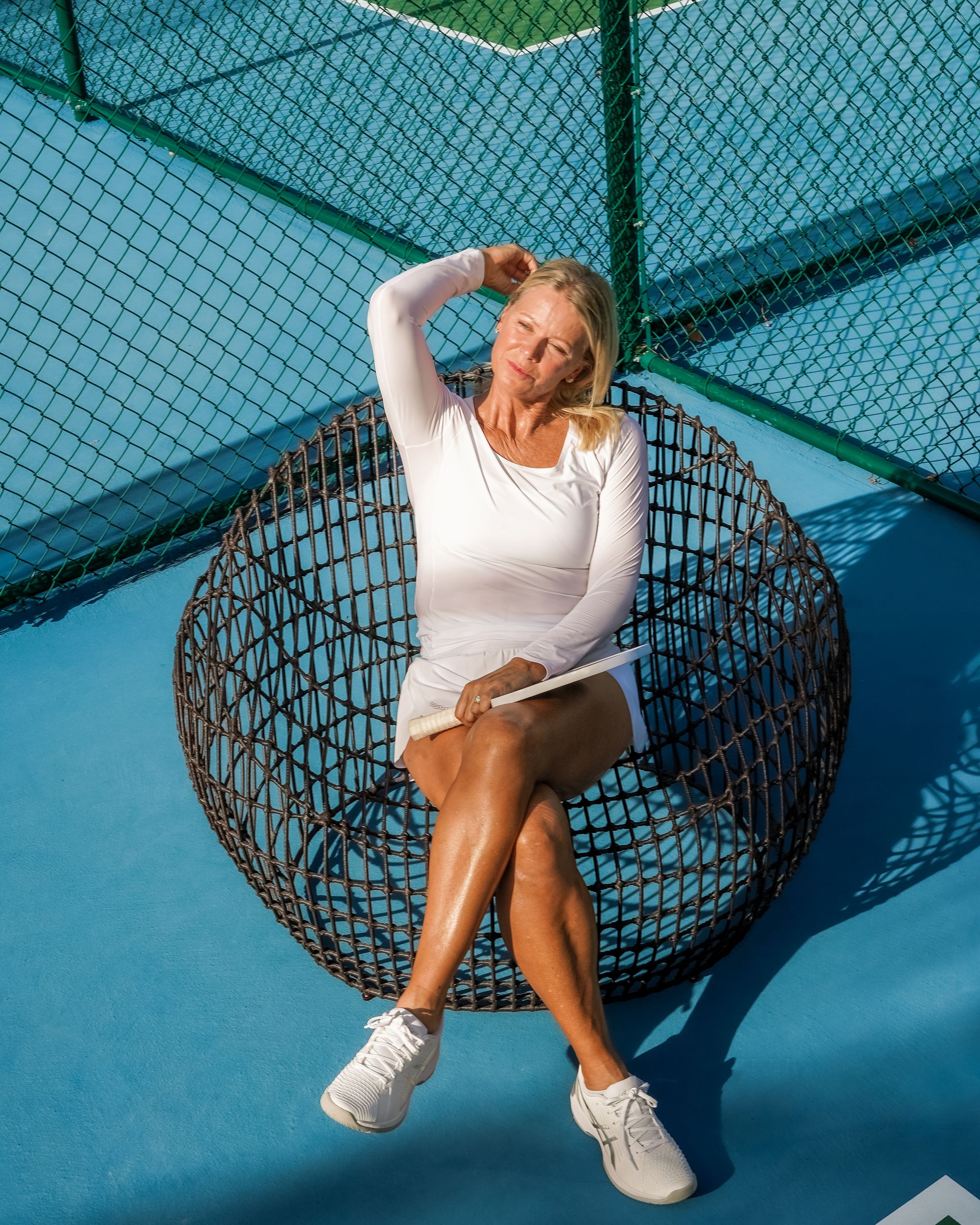 If you're looking to take your pickleball style to the next level, we're highlighting the AVI women's must-haves for this season. AVI's Bounce-It long sleeve's soft fabric wicks sweat away from your skin for quicker evaporation—helping you stay dry, comfortable, and focused even on hot days.
The fabric was developed for ultimate comfort and has a special finish that creates a new level of softness. The top's bonded seams support full range of motion and feel smooth against your skin. ‌
"I have been playing pickleball for about 6 years now. Before pickleball I was a paddle tennis player," says Michelle, right, who's wearing the ORC Short Sleeve.
This shirt's open-knit pattern style uses fibers that wick sweat away and maintain an ideal body temperature on the court.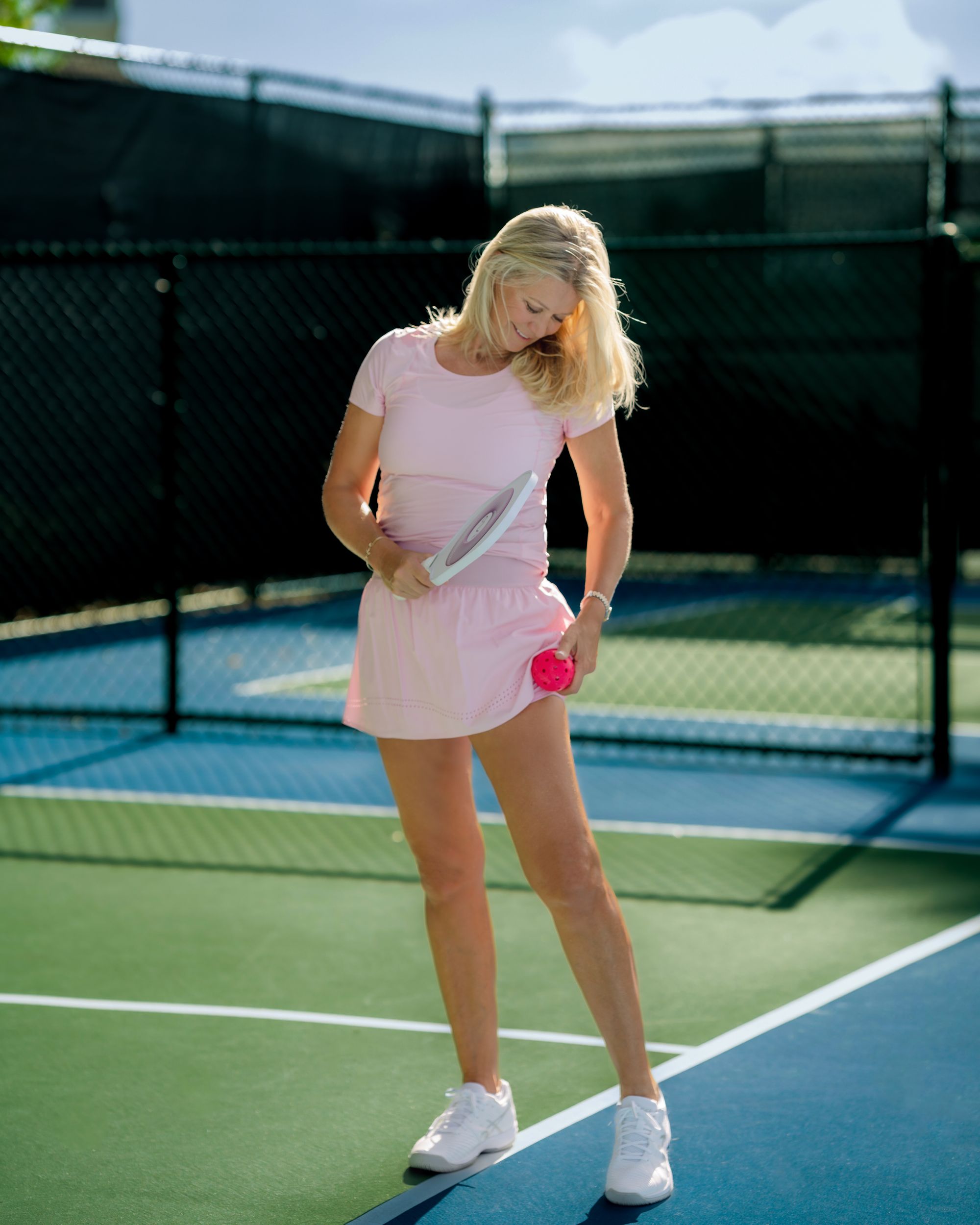 ‌"I've been playing Pickleball about six years. It's my first racquet sport and I'm crazy about it!" says Marcel, a customer of AVI's.
"Some of my favorite people I have met on the PB courts and I love wearing AVI when I play! I feel like it's designed for me."
She's wearing the Cross-Court Skirt, developed with ultimate comfort in mind. Its ridiculously soft built-in 4" liner helps wick sweat away and keeps you cool on and off the Pickleball court.
Where most tennis skirts lie between the 12- and 14-inch mark, AVI's are 15.5 inches, allowing for optimal coverage without sacrificing style or performance.
Another customer, Trisha, is also a huge fan of the Cross-Court Skirt, "The perforations in this skirt are adorable! I love it!' It will sell like crazy all over the place. The wide band is flattering, and the undershorts are great!"
With its interior phone pocket and features an overlapping side panel and unique inverted Pickleball pocket for easy tuck and storage, it's not surprise the Cross-Court skirt has become a top-seller for women of all ages.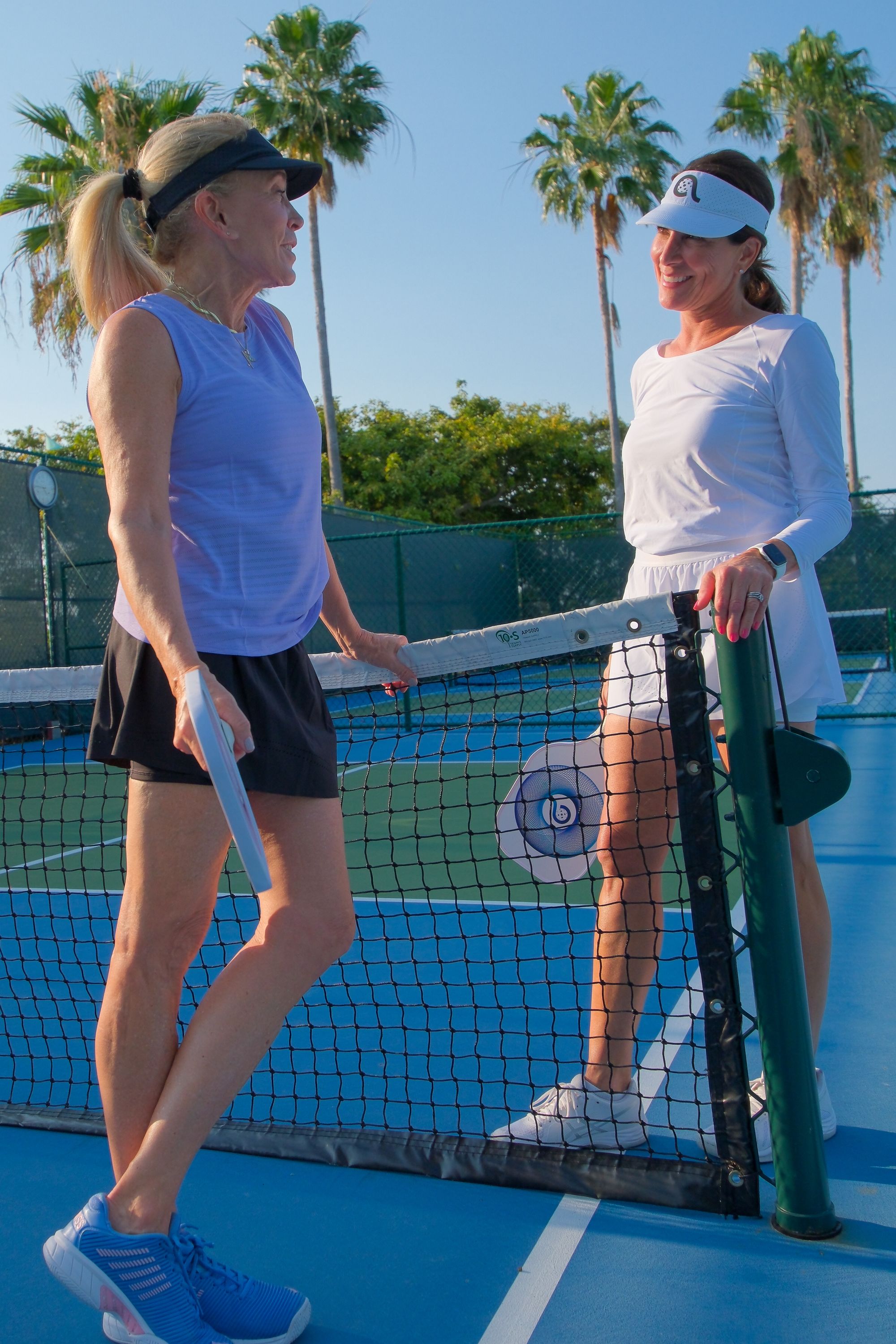 Explore the whole AVI collection here and discover a line of activewear custom-tailored to pickleball players.
(While you're at it, read up on the differences between tennis clothing and pickleball wear here).
---
Want to be the coolest, most well-read person in your pickle squad? Subscribe to our newsletter here: