AVI knows that pickleball players deserve performance wear that not only enhances their game on the court but also looks stylish and differentiates itself in the market. But the athletic clothing brand also knows how valuable these products are for retailers and sports clubs to add to their catalogs and pro shops.
AVI is a brand that stitches together a higher standard for pickleball-focused athleisure wear, focusing on textile innovation, impeccable construction, and attention to fine details.
AVI's ergonomic, ultra-lightweight, breathable, and sleek designs immediately stand out on the shelves at Ocean Reef Club, Fisher Island Club, CityPickle, Seattle Tennis Club, and Discovery Land Company, helping those partners stand out with the first pickleball-focused brand of its kind.
With special wholesale pricing for retailers, AVI is making the deal all the more attractive to club stores.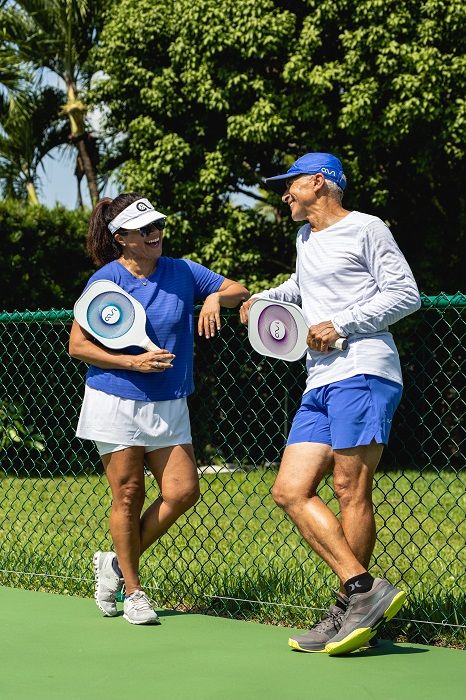 Whether you're tennis, golf, or pickleball-specific club or retailer, AVI's one-of-a-kind line of products can appeal to your clientele, round out your catalog, and help you expand into the rapidly-growing pickleball sector.
AVI was founded in Miami with a mission to elevate niche sports like pickleball by providing exceptional apparel for athletes and enthusiasts.
Avi, the founder, grew up playing tennis at a collegiate level but fell in love with pickleball and decided to create a clothing line specifically for the sport.
His deep understanding of the sport and the community surrounding it drives AVI's commitment to designing well-constructed, expertly designed clothing.
---