AVI wants to give pickleball players access to the type of performance wear they'd want to rock both on and off the court.
By focusing specifically on athleisure wear from an athlete's perspective, AVI brings a higher standard to the category.
Inspired by a clean, timeless, and minimalist design aesthetic, AVI focuses on textile innovation and impeccable construction with respect for the fine details.
All of that sounds pretty lofty. So what goes into AVI's designs? Let's take a look.
Womens' Wear: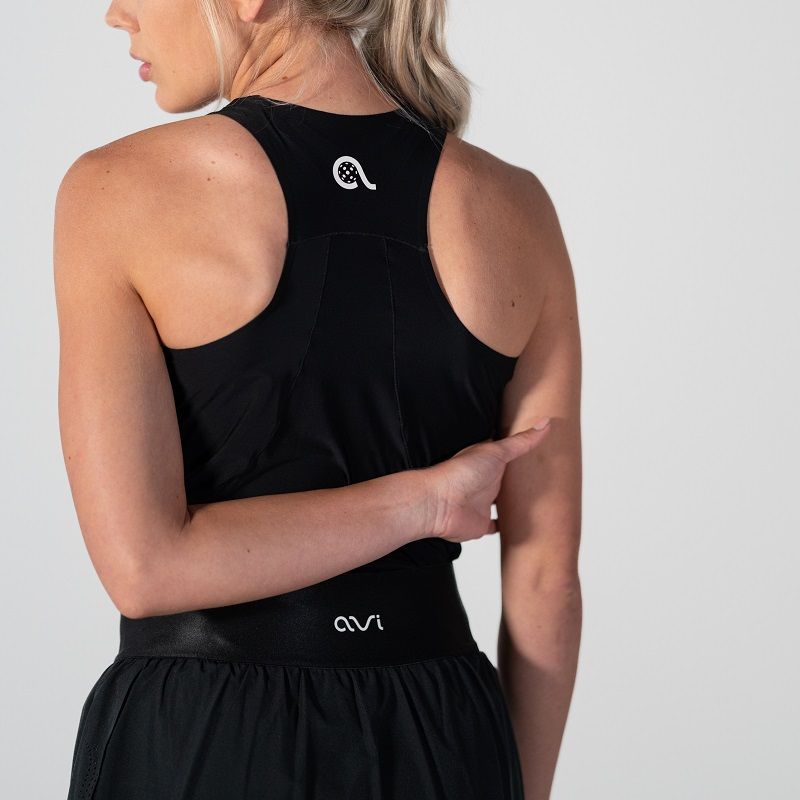 The Bounce-It line was created using ultra soft fabric that wicks sweat away from your skin for quicker evaporation—helping you stay dry, comfortable, and focused on the Pickleball court.
The fabric was developed for ultimate comfort and has a special finish that creates a new level of softness. Bonded seams support full range of motion and feel smooth against your skin.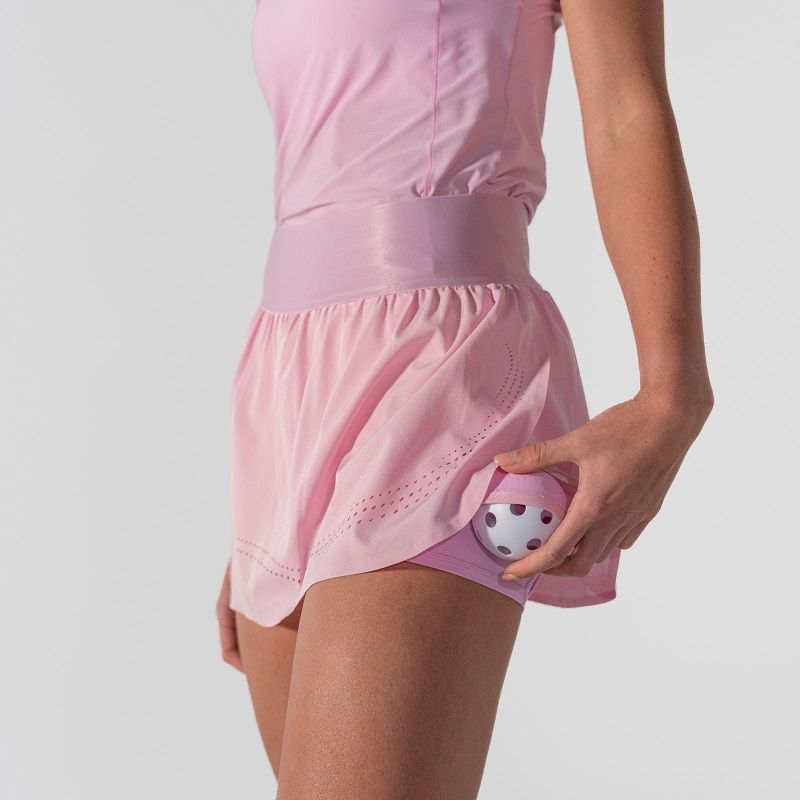 The Cross-Court Skirt was developed for vigorous performance and ultimate comfort. A ridiculously soft built-in 4" liner helps wick sweat away and keeps you cool on and off the Pickleball court.
The skirt has an interior phone pocket and features an overlapping side panel and unique inverted Pickleball pocket for easy tuck and storage. A 3" waistband hugs your waist without restricting movement and the bonded seam hem lies smooth against your skin.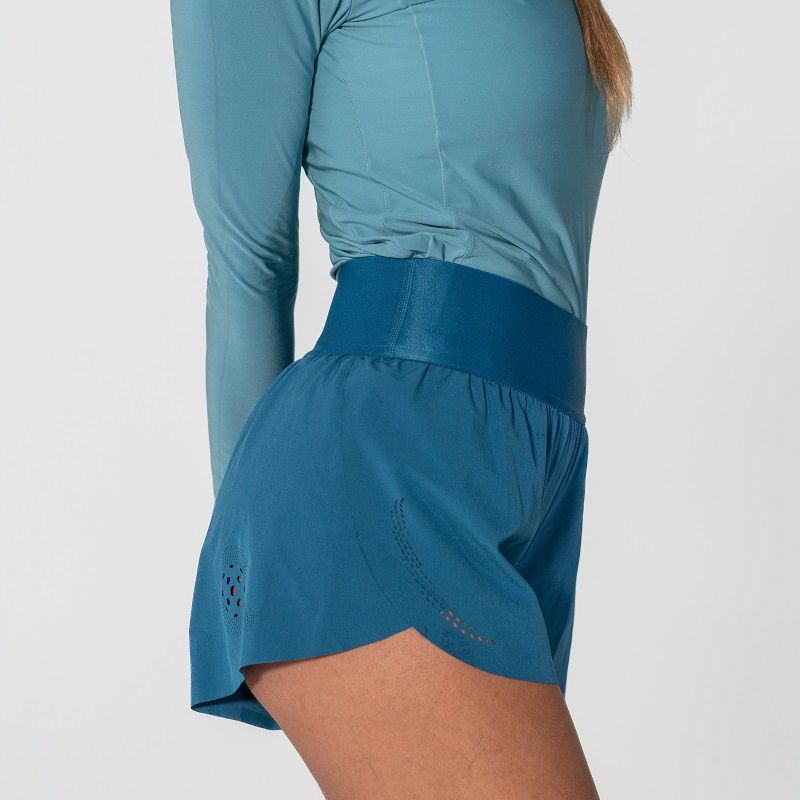 The 3.5" Court Shorts were developed for vigorous performance and ultimate comfort. The shorts feature a built-in brief liner to fit your form and a 3" waistband that hugs your waist without restricting movement.
The shorts feature an envelope design with overlapping side panels for max range of motion and an interior pocket for small items you might need on or off the court.
Mens' Wear: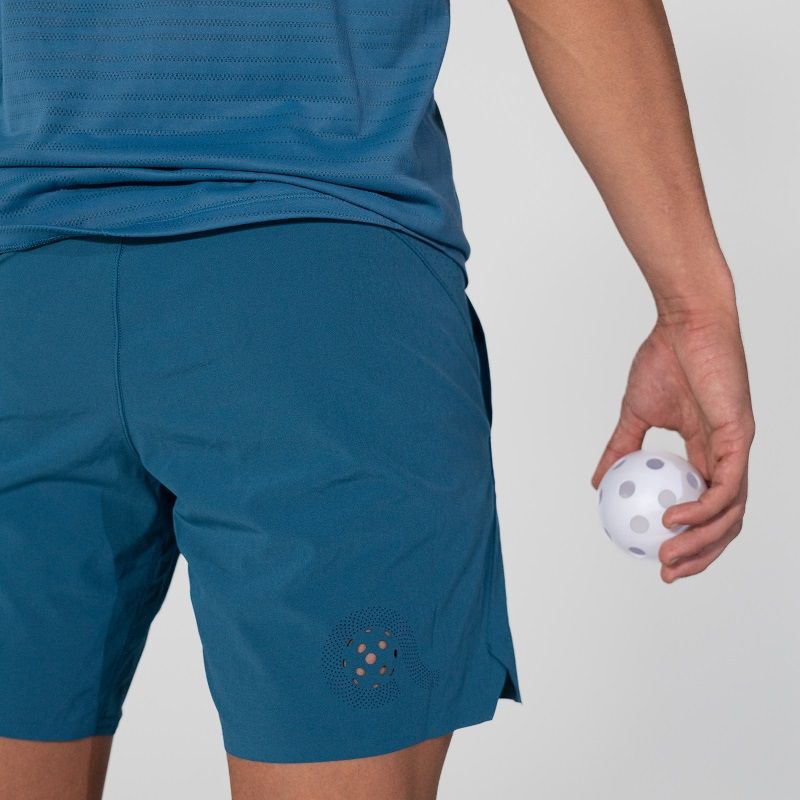 The AVI Shorts were developed with both pros and enthusiasts in mind. These shorts are made using high-end materials and finishes for next-level performance and an elevated look.
Laser cut bonded seams and 4-way stretch fabric combine for max range of motion and comfort on or off the Pickleball court.
The interior liner provides support and comfort so you feel like you're wearing your favorite pair of boxers. The AVI shorts also feature laser cut ventilation for high breathability and a unique perforated AVI logo.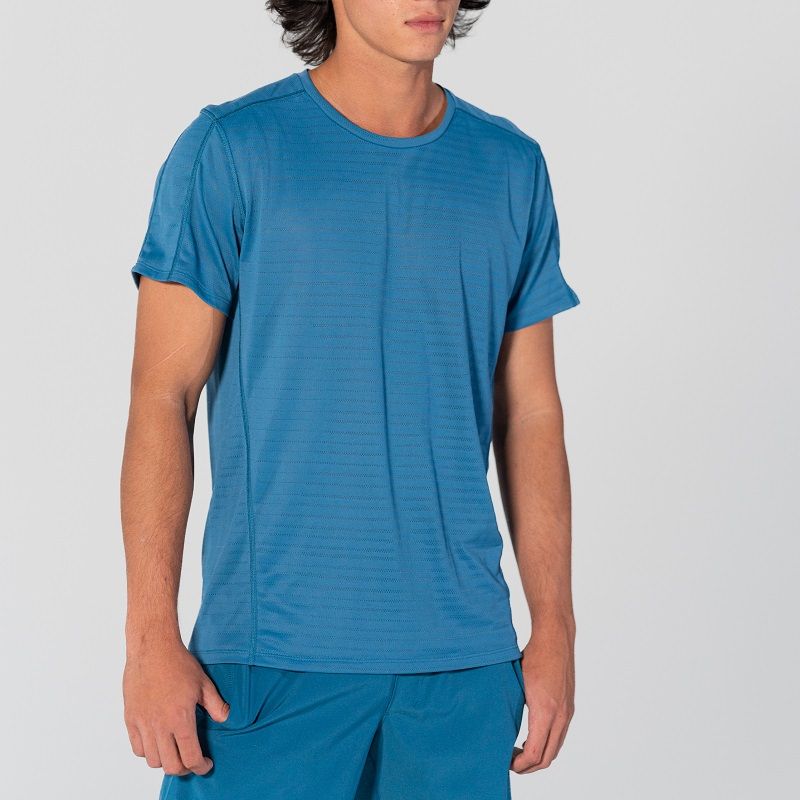 The Ace line was developed for dynamic performance. A specialized open-knit pattern style uses fibers that help wick sweat away and maintain ideal temperature on the Pickleball court and throughout your daily routine.
This shirt is ergonomically designed to be ultra lightweight, breathable, and sleek. Specially constructed shoulder panels allow the sleeves to move independently of the body and flat, secure seams to prevent friction and irritation as you move.
Competitive. Inclusive. Focused. See AVI's new line of pickleball performance wear here.
About AVI
AVI was founded in Miami and focuses on one simple but important principle: elevating niche sports like Pickleball by creating the exceptional apparel athletes and enthusiasts deserve.
AVI was founded by our namesake, Avi (you might also notice his handsome dog, Baker, on the site). Avi grew up playing tennis, competing at a collegiate level. But when he discovered Pickleball, he put down the racquet and picked up a paddle.
It's this background that allows him to understand the sport and the community that's grown around it.
He believes that everyone who shares his love for Pickleball— from professional athletes to casual enthusiasts— deserves well-constructed, expertly designed clothing made just for their sport.
It's a belief that carries through to everything AVI does, and it's why Avi created the first clothing line with Pickleball specifically in mind.