The APP released a statement last year saying they were not going anywhere! A few months later and they are kicking off their 2023 campaign with the APP Punta Gorda Open on the gulf coast of Florida.

Guess who's back, back again? Simone's back, tell a friend! That's right, the queen of pickleball, Simone Jardim, is not done just yet, as she will suit up in 2023, after previously announcing she planned to retire after the 2022 season. This is great news for pickleball, fans and especially the APP, who lost a few of their stars to the PPA tour.

Despite their loss in starpower, they are making it up with two former professional tennis players making their pickleball debuts: Noah Rubin and Allie Kiick. Rubin, 26, was a tennis prodigy in college at Wake Forest. His highest ranking on the ATP tour was no. 125 in 2018.

Kiick, 27, played on the ITF (International Tennis Federation) Women's Circuit, where she achieved her highest ranking in 2019 of no. 126. Both of these players are known for their singles prowess but have also dabbled in doubles. So they should bring the heat in both events!
This event kicks off Thursday with singles, followed by mixed doubles Friday, gender doubles Saturday and all gold medal matches on Sunday. Let's see who's going for the win!  

Men's Singles
All eyes will be on Rubin in this bracket as the former ITA (Intercollegiate Tennis Association) number one-ranked freshman will try to prove that tennis players can in fact come into pickleball and dominate. We have already seen the likes of great collegiate players come into pickleball and make a name for themselves, but this former professional tennis player should be able to do even more.

Standing in his way will be two brothers who had brief stints in professional tennis themselves. I'm talking about the twins, Hunter and Yates Johnson, who played a couple of matches on the ATP tour by way of doubles. After they exited tennis and entered pickleball, it has been their singles' games that have made some noise and gotten them medals.

Some other staples on the APP tour will be in attendance like Anderson Scarpa, Eden Lica, Andrei Dăescu, Rob Nunnery and Ryler DeHeart. As far as singles goes, DeHeart is the main threat out of these names. Lastly, APP Next Gen star Jack Foster will look to kick off his season with some hardware. He enters the bracket as one of the youngest participants at 22 years of age.

Podium Predictions: 🥇Hunter Johnson 🥈Yates Johnson 🥉Noah Rubin
Take 20% off your first order from American Giant Pickleball Club with code DINK. Each durable, cotton piece is designed to breathe, stretch, and hold up to your hardest hits.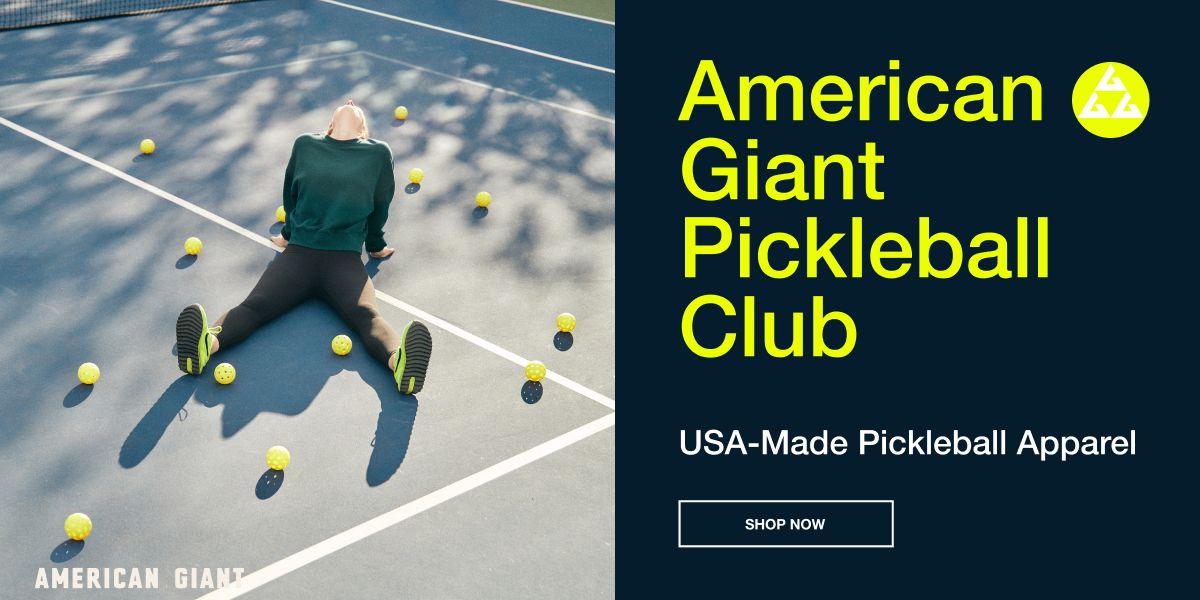 Women's Singles
Arguably the most popular name in this tournament, Parris Todd, is looking to put on a show for her fans in Florida. Todd burst onto the scene last year with her amazing singles play, including a win on the PPA side of things against the number one women's player in the world, Anna Leigh Waters. Todd has since drastically improved her women's and mixed doubles game to complement her singles expertise. Todd is the clear favorite in this bracket and should stand highest on the podium.

If anyone is going to take down the Selkirk-sponsored player, chances are it's going to be Ewa Radzikowska, who is entering the bracket with the second highest DUPR singles rating in the bracket. But don't forget about Kiick (who is currently not rated in the DUPR system). If the former tennis pro medals in this tournament, it's most likely going to come via singles

Some other players that could make a run for the podium are Alix Truong and Megan Fudge. Truong, 18, took two bronze medals last year in singles, while Fudge got on the singles' podium seven times. Gold should be a lock, but silver and bronze are up in the air.

Podium Predictions: 🥇Parris Todd 🥈Allie Kiick 🥉Ewa Radzikowska
Mixed Doubles
The former tennis pros figured if they're coming from the same sport, might as well make a run in pickleball on the same team! While Kiick and Rubin were more known for their singles' games in tennis, they both played in doubles, which should make this bracket a little more interesting. If these tennis players win a gold medal in their first-ever pickleball tournament, it will send shockwaves through the pickleball world!

Looking to hold it down for the pickleball world are the frontrunners, Todd/Hunter Johson and some savvy veteran teams like Jardim/Dăescu, Lee Whitwell/Lica and Corrine Carr/Adam Stone. Some other teams that should do well are Susannah Barr/Rob Nunnery, Truong/Yates Johnson and the married couple, Megan Fudge/Ryler DeHeart! Outside of those teams, Jardim/Dăescu and Truong/Johnson should give the favorites the most problems.

Two other teams to pay attention to are Milan Rane/CJ Klinger and Rachel Koral/Austin Tchikatilov. Klinger and Tchikatilov are APP Next Gen stars, with the latter pulling off a triple crown at the APP Next Gen Dallas in September of last year. Tchikatilov plays a nasty and aggressive mixed game and will look to impose his will and make some plays.


Podium Predictions: 🥇Parris Todd & Hunter Johnson 🥈Simone Jardim/Andrei Dăescu 🥉Alix Truong/Yates Johnson

Men's Doubles
Once considered to be the best pickleball player on Earth, Kyle Yates is still playing some high-level pickleball on the APP side of things. The 27-year-old is still in the prime years of his playing career and will look to do some damage in men's doubles next to Dăescu. If DUPR was in charge of calling the winner in this bracket, it would be this duo.

However, emerging as more realistic doubles threats with every passing tournament are the Johnsons twins. While these twins have struck the podium a few times in singles, they have yet to get on a doubles' podium. They could change things around this tournament, but it's probably not going to be a gold medal.

Other teams that should be in medal contention are Nunnery/Austin Gridley, Greg Dow/Scarpa and DeHeart/Lica. This one is really a toss up, but I like Nunnery and Gridley to somehow get on that podium. Gridley is a very underrated right-side player and should get a few ernes and force his opponents to hit the ball to their middle. From there, it will be Nunnery time!

Podium Predictions: 🥇Kyle Yates & Andrei Dăescu 🥈Austin Gridley & Rob Nunnery 🥉Hunter Johnson & Yates Johnson
SHOP THE NEW FILA DOUBLE BOUNCE 3 PICKLEBALL SHOW AT FROMUTHPICKLEBALL.COM. GET 10%OFF WITH CODE 10DINK.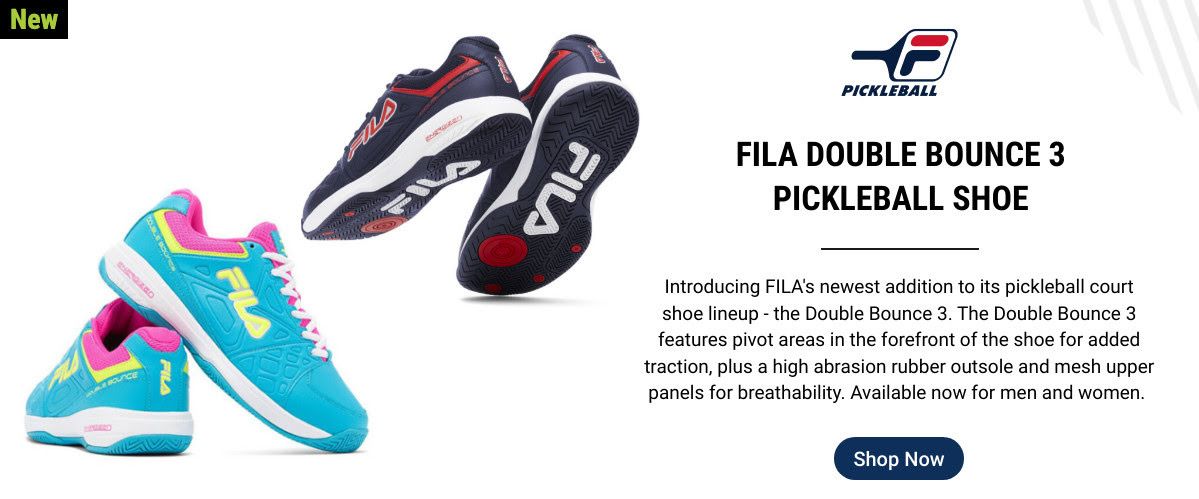 Women's Doubles
This division is flourishing with talent and Jardim and Todd are at the forefront. I guess it makes sense that if the Brazilian pickleballer was going to postpone her retirement, she would come back and play with some of the best players in the game. And that's exactly what Todd is at the moment! This team should cruise to a first place finish, and might even do so without dropping a game.

Some of the other favorites are Bobbi Oshiro/Barr, Whitwell/Carr, Fudge/Truong and Megan Charity/Rosie Johanson. I think Barr is still one of the most underrated players in the game, and knows when to pick her shots and moments on the court. Paired with Oshiro, this team should have a good balance of offense and defense.

Whitwell and Carr should be fun to watch, but it's going to be hard for that team to find some offense. It's possible that they drop and block their way to victory, but it's going to be a tough road. Instead, I like Truong and Fudge to come in third. Truong is improving rapidly and will also be able to lean on her veteran when things get a little tough!

Podium Predictions: 🥇Simone Jardim & Parris Todd 🥈Susannah Barr & Bobbi Oshiro 🥉Alix Truong & Megan Fudge
The pro pickleball game moves fast. Luckily, we do, too. Subscribe to our newsletter to keep track of pro matches: