The APP Tour is back in action this weekend at the APP Cincinnati Pickleball Open in Middletown, Ohio, located about 35 miles north of Cincinnati. Starting our weekend a little bit early, on Friday we have pro mixed doubles, pro gender doubles follows on Saturday, and the tournament concludes with pro singles Sunday.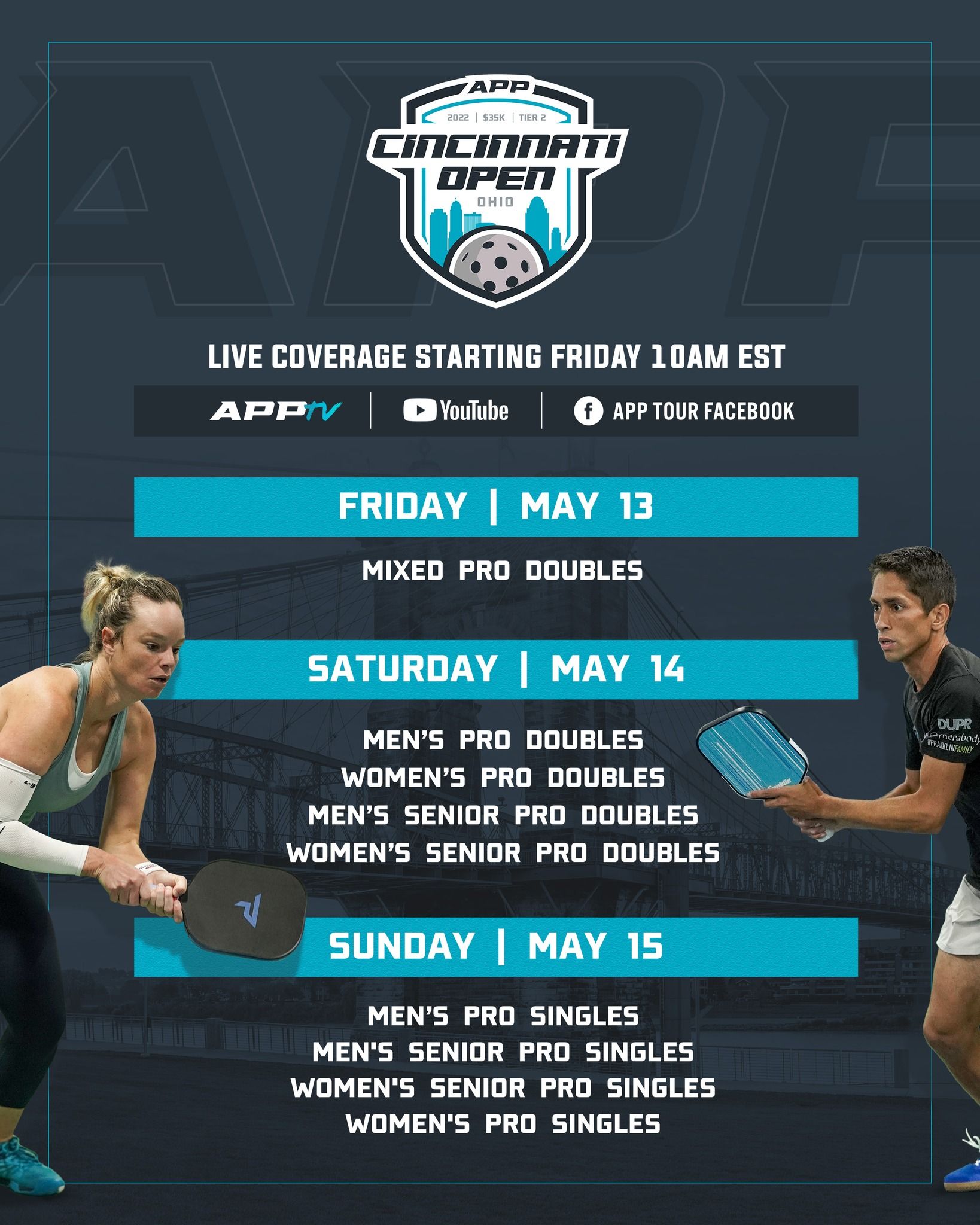 Mixed Doubles
Mixed doubles starts the pro tournament, so let's look at that first. Lauren Stratman and Julian Arnold are teaming up for the first time on court together. These two faced each other in an emotional semifinal match at the PPA North Carolina Open but this time around, the off-court partners will be playing on the same side of the net.
I believe these two are the favorites heading into the tournament. Some other teams that should give them a run for their money are DJ Young and his partner Andrea KOOOP, as well as Zane Navratil and lefty Jade Kawamoto. Kawamoto and Koop are coming of a women's doubles victory at the APP St. Louis Open.
Some notable absences are JW Johnson/Lee Whitwell, Dekel Bar/Vivienne David and Anna Bright.

GET THE NEW BEN JOHNS HYPERION PADDLE AT FROMUTH PICKLEBALL. If you snag anything else before you checkout, get 10% off with 10DINK (exclusions apply).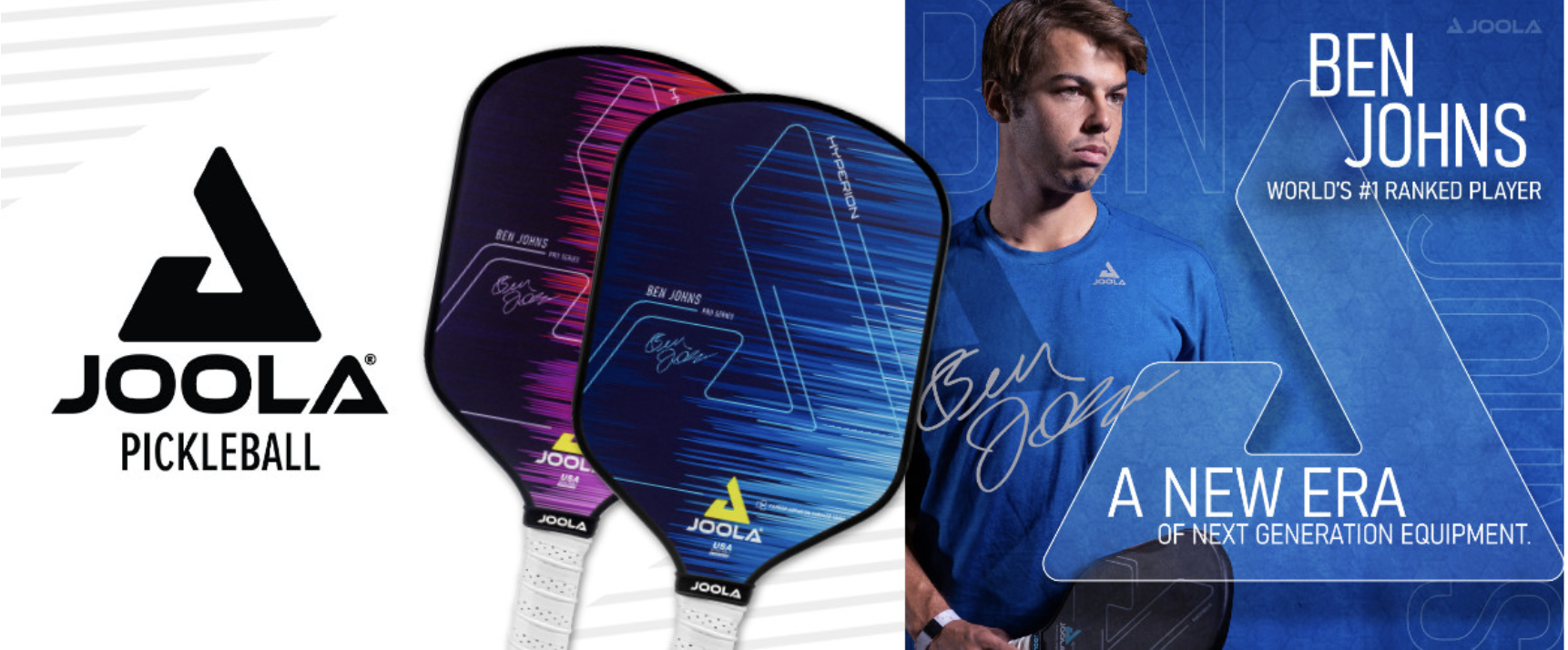 Men's Doubles
No Johnson, Bar, Adam Stone and Dylan Frazier, so it's fair to say it's really anyone's tournament to win.
Teams looking to end Saturday with some hardware include: CJ Klinger/Rob Cassidy, John Cincola/Altaf Merchant, Julian Arnold/Hayden Patriquin, DJ Young/Mario Barrientos and probably the overall favorites Andrei Dăescu/Zane Navratil.

Women's Doubles
This 5-team bracket is small but will be fun. The 2 front-running teams are Michelle Esquivel/Jade Kawamoto and Parris Todd with Regina Franco Goldberg. The dark horse of the division could be Susannah Barr/Lina Padegimaite. Again, Whitwell and David are missing from this bracket and the tournament as a whole, while Stratman is not participating on this day.

The one good thing about a 5-team bracket is it will be a short day for all of these ladies, even the gold medal winners. That will allow Todd and Stratman to rest and come in relatively fresh for singles Sunday.


Men's Singles
Navratil looks to follow up last weekend's singles win, with another, in his effort to become a back to back singles champion at the Cincinnati Open. While Johnson, Navratil's singles rival, will not be in attendance, Navratil will still have some stiff competition including his training partner John Cincola and last weekend's PPA North Carolina singles' winner Ryan "Sherbear" Sherry.

The "Sherbear" gave what was probably the best post-game win press conference in pickleball history. After all, it was Sherry's first PPA gold medal in singles.

Some other notable names looking to make a run would be Julian Arnold, Jack Foster, CJ Klinger and the youngster Hayden Patriquin.

Women's Singles
While it is only a 9-person bracket, this division is absolutely stacked with some talent. Coming off her first gold medal win last weekend at the APP. St. Louis Open, Todd is looking to go back to back. She will face mixed doubles favorite and Santa Barbara product Stratman.
We also have Rachael James who took silver in her professional singles debut at the APP South Carolina Open last month, losing to fellow rising star Anna Bright. These women are definitely the favorites to fill out the podium, but the order is unknown. Of course, there is always the possibility of an upset.
Middletown is located in the southwest of the state, with a population of 50,987, according to the 2020 census. Definitely expect a small town vibe. As far as things to do, perhaps the Veteran's Memorial or Sorg Opera House. Remember, small town.

Weather
The venue for this weekend is Lefferson Park, home to 18 pickleball courts. It is an outdoor venue, so the weather will very much be a factor. Overall, there is going to be some warm weather coming in, in the low 80s. On Friday, it will be sunny, but a little windy with a high of 9 mph. There is rain expected Saturday at a 45% chance by 3:00 pm, so definitely expect a rain delay at some point Saturday if the weather report holds true. Sunday will be warm and partially cloudy with a small chance of rain.