The APP is going to Alabama for a Challenger Series showdown this weekend. The APP Sunmed Alabama Classic takes place in Opelika which is next door to Auburn, famous for their college football team.

Some big APP regulars are competing in the PPA tour in Las Vegas this weekend, meaning this tournament is really up for grabs. Because this event is a part of the Challenger Series, the three-day tournament will start on Friday with mixed doubles, gender doubles on Saturday and singles on Sunday.
Mixed Doubles
Jorja Johnson is headlining this tourney, and with some big names missing, she is going to have an even better shot at a triple crown. The 16-year-old is playing mixed doubles with Gabriel Tardio and women's doubles alongside Bobbie Oshiro. Look for Johnson and Tardio to bring a fast paced style of play to mixed doubles. While both of these athletes are more than capable of long dink rallies, they will definitely force the action with relentless speed-ups.

Standing in their way in mixed doubles is a field of worthy adversaries including Lauren Stratman/Rafa Hewett, Maggie Remynse/Pablo Tellez, Alix Truong/Julian Arnold and Megan Fudge/Ryler DeHeart. Johnson and Tardio are entering as the favorites, but nothing is guaranteed in this bracket.

Podium Prediction: 🥇Jorja Johnson & Gabriel Tardio 🥈Lauren Stratman & Rafa Hewett 🥉Alix Truong & Julian Arnold
Women's Doubles
Johnson will then battle it out in women's doubles against Remynse/Stratman and Fudge/Truong. These three teams will most likely be competing amongst themselves for medals. The one team flying under the radar is Riley Bohnert/Amanda Henry. Bohnert is coming off of the APP Next Gen Dallas event with two gold medals to her name and a ton of confidence.
However, the golds were in mixed and singles, so women's doubles might be a little tougher.

Podium Prediction: 🥇Jorja Johnson & Bobbie Oshiro 🥈Maggie Remynse & Lauren Stratman 🥉Megan Fudge & Alix Truong

Women's Singles
Bohnert will certainly give Johnson a run for her money on Sunday, along with Fudge, Stratman, Oshiro and Truong. Ava Ignatowich, James' sister, will also return to some pro action after about a three week layoff. Fudge enters this bracket as the reigning women's singles APP champion. She got the job done about a month ago in Georgia against Johnson. A rematch could definitely be on the table in this women's singles return, which didn't get scheduled in the last APP tournament in Sacramento.
Podium Prediction: 🥇Megan Fudge 🥈Jorja Johnson 🥉Alix Truong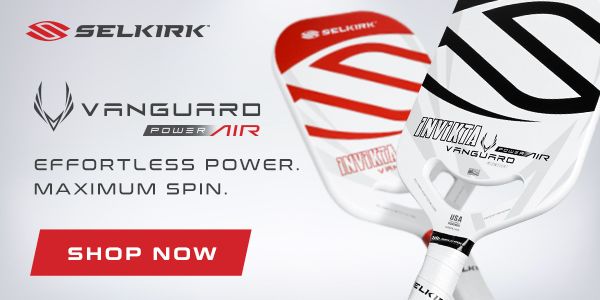 Men's Doubles
This division is stacked with 24 teams, with team Arnold/Hewett leading the way. The way I see it we are probably looking at a three team race at the top in the aforementioned team, along with Erik Forsythe/Tardio and Anderson Scarpa/Greg Dow. Some youngsters in William Sobek and Jack Foster are poised for a deep run and a possible podium. Foster is coming off that Next Gen event, where he came in second in overall points on the men's side. He took silver in men's doubles and bronze in singles.

Podium Prediction: 🥇Julian Arnold & Rafa Hewett 🥈Gabriel Tardio & Erik Forsythe 🥉Anderson Scarpa & Greg Dow

Men's Singles
With no JW Johnson, Zane Navratil, nor James Ignatowich, the field is open for a new singles breakout star. Tardio took a bronze in singles earlier this year and now has a great chance to add to that. Arnold, who last medaled at the PPA Peachtree Classic last month, will certainly enter the tournament as the favorite. He will face fierce competition against Kyle Lewis, who took the last APP men's singles gold medal at the APP Sacramento Open two weekends ago.

Tellez, Foster and DeHeart will also be on that shortlist of medal contenders. The Columbian native in Tellez has got on the singles podium thrice this year, but hasn't been able to secure a gold. This will be a great chance for him to add that to his resume. However, it's going to be a tall order getting my Arnold and Lewis.

Podium Prediction: 🥇Julian Arnold 🥈Kyle Lewis 🥉Pablo Tellez