Gondola rides at the Venetian, water shows at the Bellagio and 24/7 gambling will all take a backseat to pickleball this weekend. That's right, the PPA tour is making a Grand Slam stop in Las Vegas at the Darling Tennis Center, located just 12 miles from the Strip.

With the APP holding a Challenger Series event opposed to an Elite Series event this coming weekend, most of the APP ballers will be featured in the Vegas lineup instead of going to Alabama. And who can blame them?

In typical PPA fashion, singles will start the tournament on Thursday, mixed doubles on Friday, gender doubles on Saturday and all gold medal matches will be played on Sunday. Let's break these brackets down!
Men's Singles
With a record high of 76 participants, this division will begin earlier than normal on Thursday, with a qualifying round to cut the competitors to 48 in time for the main draw. The PPA favorites fans know and love will be in attendance including world's number one ranked men's singles player Tyson McGuffin, Ben Johns, Jay Devilliers and AJ Koller. Coming from the APP are JW Johnson (who is also ranked as the third best singles player by PPA points), Federico Staksrud, Zane Navratil and Dylan Frazier. Many have wondered how Navratil would fare without his spin serve, and this weekend that question will be answered.  

This division also boasts some newcomers who have created some buzz as of late, like twins Hunter and Yates Johnson. Both brothers got on the single's podium last month in Cincinnati at the PPA Baird Wealth Management Open, but missed out on gold. Christian Alshon will make his return, after he stormed on the scene last month in Georgia taking fourth place as the 41-seeded player.

Podium Predictions: 🥇JW Johnson 🥈Hunter Johnson 🥉Ben Johns

Women's Singles
Could this finally be the weekend we see the Anna Leigh Waters and Parris Todd rematch? Waters has been on an incredible run this year, winning gold in every singles tournament she has entered this…well except for one. That gold medal went to former tennis professional Todd, who won over the 15-year-old in June at the PPA County Cup. However, in August Todd sustained an injury at the MLP Newport Beach event and has yet to play pro singles since. If Todd comes in healthy and decides to play, it will come down to the seeding to decide when this rematch will occur. Fans are definitely hoping it will happen on Sunday!

Other hopefuls in the bracket include Catherine Parenteau, who sits at number two in the PPA women's singles ranking list and Lea Jansen at number three. The sleeper in the division is Salome Devidze, another former pro tennis player who has been dominating the APP singles division this year. She also finished in third at her last PPA tournament.
Podium Predictions: 🥇Anna Leigh Waters 🥈Parris Todd 🥉Lea Jansen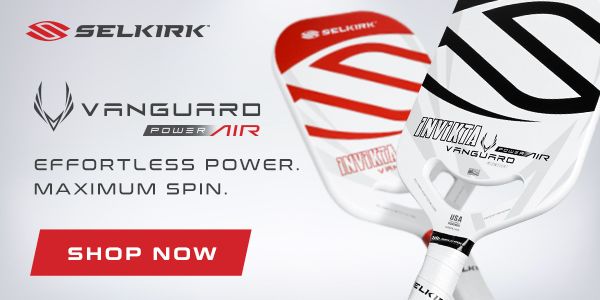 Mixed Doubles
As if the singles brackets weren't interesting enough, this mixed bracket really gets interesting with the return of Lindsey Newman. Newman, who hasn't played in a tournament since August, will partner up with her brother Riley Newman, which left Parenteau a free agent. But like any good free agent, they're not on the market for long. JW Johnson, who didn't play in mixed doubles his last PPA tournament, will team up with the Canadian.

Many believed in a hypothetical situation that this would be the one team that could dethrone Waters/Johns if the opportunity ever arose. Now this fantasy pairing is coming to life. While Waters/Johns is pretty much a lock for Sunday, Parenteau/Johnson will have to potentially get past some extremely challenging teams, with Jessie Irvine/Devilliers leading the way. As of late, this team has really found their chemistry, only losing to Waters/Johns in the last couple of tournaments. Lucy Kovalova and Matt Wright will be hoping to get back on the podium, which hasn't happened since June.

Podium Predictions: 🥇Anna Leigh Waters & Ben Johns 🥈Catherine Parenteau & JW Johnson 🥉Jessie Irvine & Jay Devilliers

Men's Doubles
With a ton of top-level teams in this field, especially with some APP talent coming over, this could be the weekend to break up the championship Sunday stranglehold between the Johns brothers and Newman/Wright. Enter JW Johnson and Dekel Bar. The last time this duo played with each other in the PPA, they took bronze. Now with much more experience and chemistry together, they will be looking to disrupt that regular championship Sunday matchup.

If Waters vs. Todd is the number one rematch fans are looking forward to this weekend, let me introduce you to the second: Newman/Wright vs Jeff Warnick/Wesley Burrows. The last time these two teams met, the trash talking and banter on court was at an all-time high. Burrows came up firing his forehand, and Warnick was there for some backhand put-aways and finger wags. Please, please, please can we see this rematch?

McGuffin/Devilliers, Koller/Thomas Wilson, Zane Navratil/Dylan Fraizer will also be in the mix to give the top two seeds a run for their money. So far, they have been met with little resistance but that doesn't mean they're untouchable.
RAPIDLY IMPROVE YOUR GAME OR YOUR MONEY BACK WITH PICKLEBALL MASTER COURSE! GET 10% WITH CODE THE DINK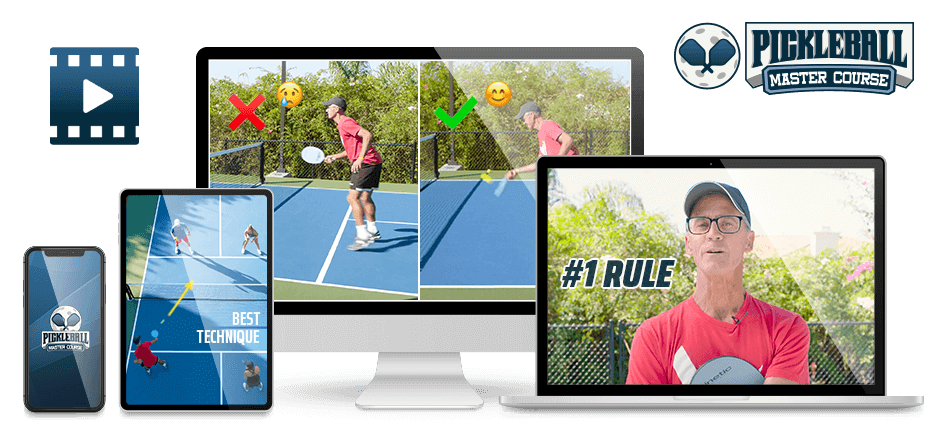 Women's Doubles
With Newman back, Irvine will once again team up with her, leaving Anna Bright to play with Todd. Irvine and Bright in their last few tournaments together have taken some medals, including a gold in Ohio last month. With this duo not playing together, the field once again opens up for other teams to make a run. With Irvine playing with the defensive juggernaut in Newman, the California-resident will once again have to up her offensive game if she wants to make a deep run.

The favorites in this bracket are surely Anna Leigh Waters/Leigh Waters and Callie Smith/Kovalova. They will face fierce competition from Parenteau/Jansen, Irvine/Newman and Bright/Todd. Coming off of their first-ever pro women's doubles gold medals are sisters Maggie and Mary Brascia. It will be interesting to see how this duo matches up against the elite teams in the PPA.

Weather
The desert is still hot! Competitors will have to deal with temperatures in the high 80s and low 90s all tournament long. That means that hydration will be paramount, especially in singles, where we have seen cramping really hinder performances in the recent past. Low wind and no rain are expected, so luckily these athletes will only have to battle the heat.