Pickleball players will wear themselves out telling friends and family about the game. The first question with every new person they meet is "do you play pickleball?"
Now you can give your voice a rest and rep pickleball on your shirt, hat, coffee mug, and more. Pickles & Paddles has a ton of pickleball products that inspire joy and are all about fun.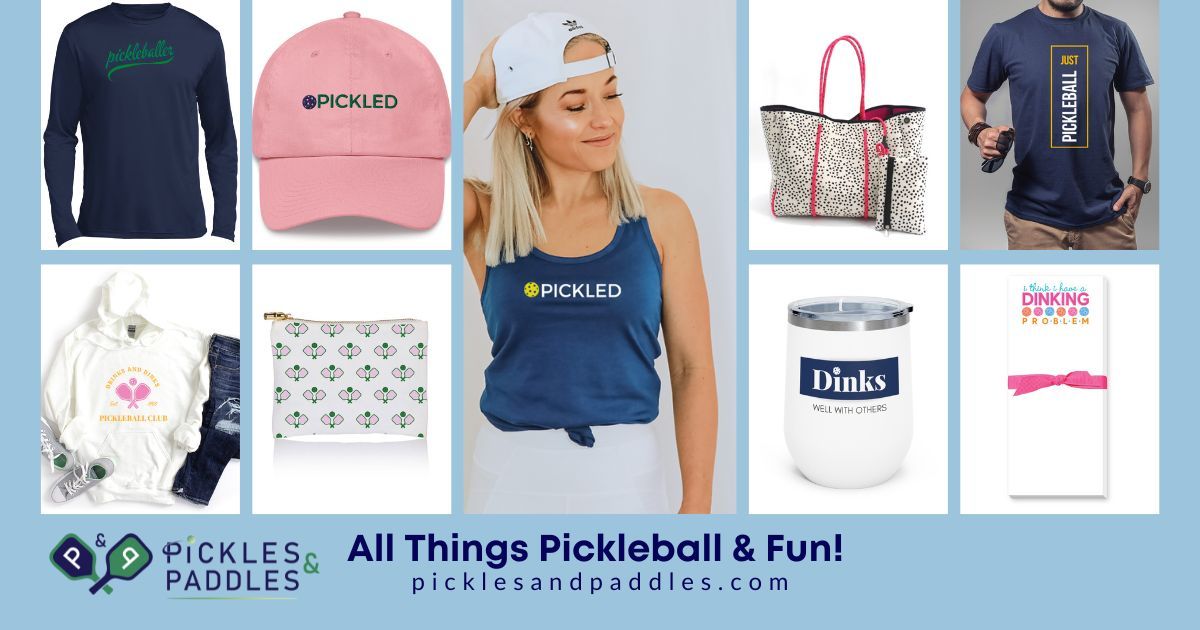 The founder, Karen Clark, was a tennis addict that recently fell in love with the game of pickleball. With a background in art and design, she saw a perfect opportunity to share her talents with the pickleball community.
Pickles & Paddles offers apparel and accessories that you will want to fill your closet with. There is activewear to use on the court and casual wear to represent off the court. Be the envy of your pickleball crew with some of the best designs in the game.
Performance Pullover
A personal favorite is the 'Relevant since 1965' performance pullover. It is a subtle and stylish design with the historic founding pickleball year on the chest. With fall weather slowly creeping in, this pullover is going to be the go to item for pickleballers on and off the court.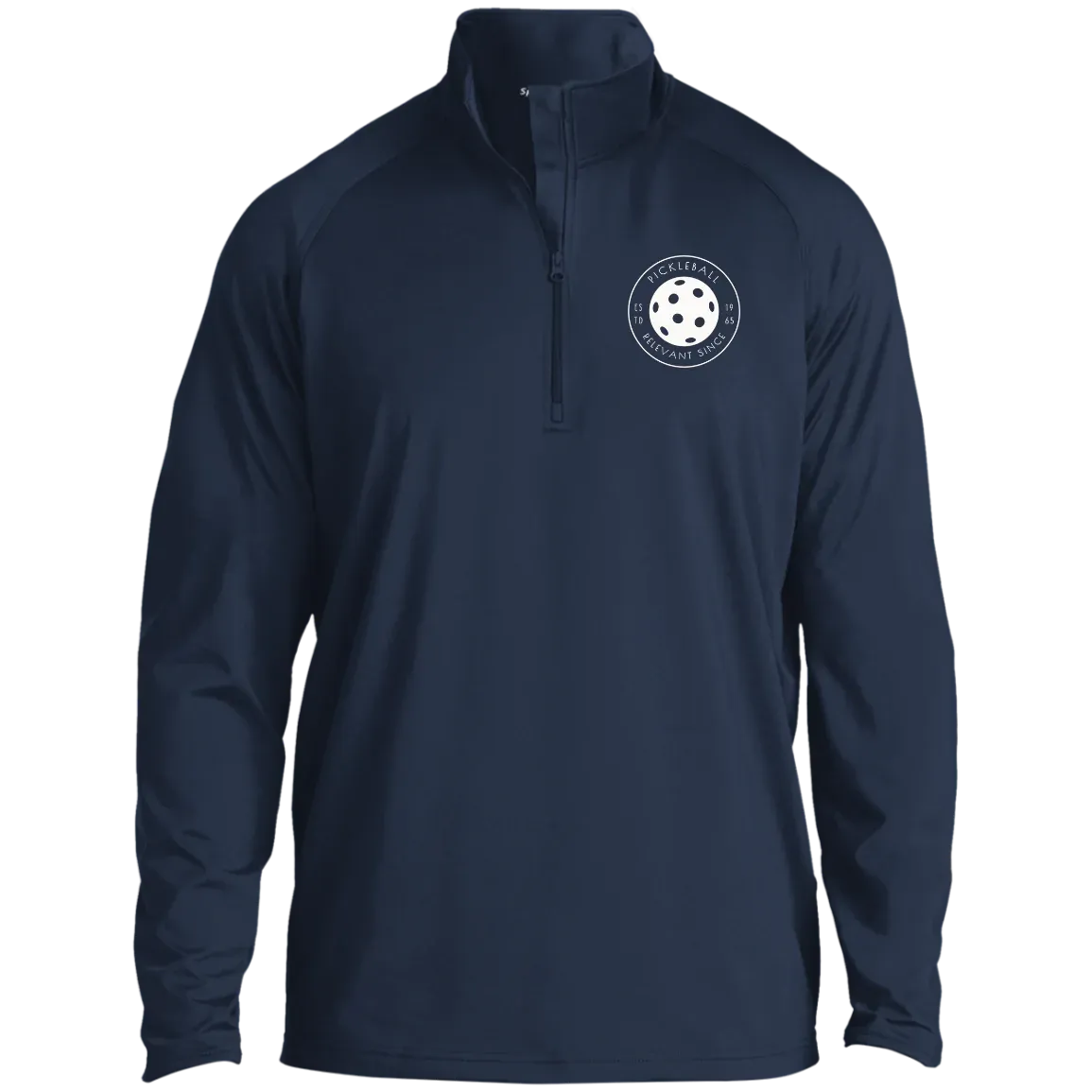 The pullover is also available in a women's cut. So the whole crew can arrive in style. One thing missing in the pickleball apparel industry is a sophisticated casual line and this design checks the box.
Bags & Accessories
With pickleball comes a ton of accessories. Hats, sunglasses, grip tape, sunscreen, sweatbands, pickleballs could all be used on one trip to the courts.  The 'Prosecco & Pickleball' pouch is a fun way to keep your personal items organized. When the morning game rolls in brunch you will have a convenient option for your on the go items.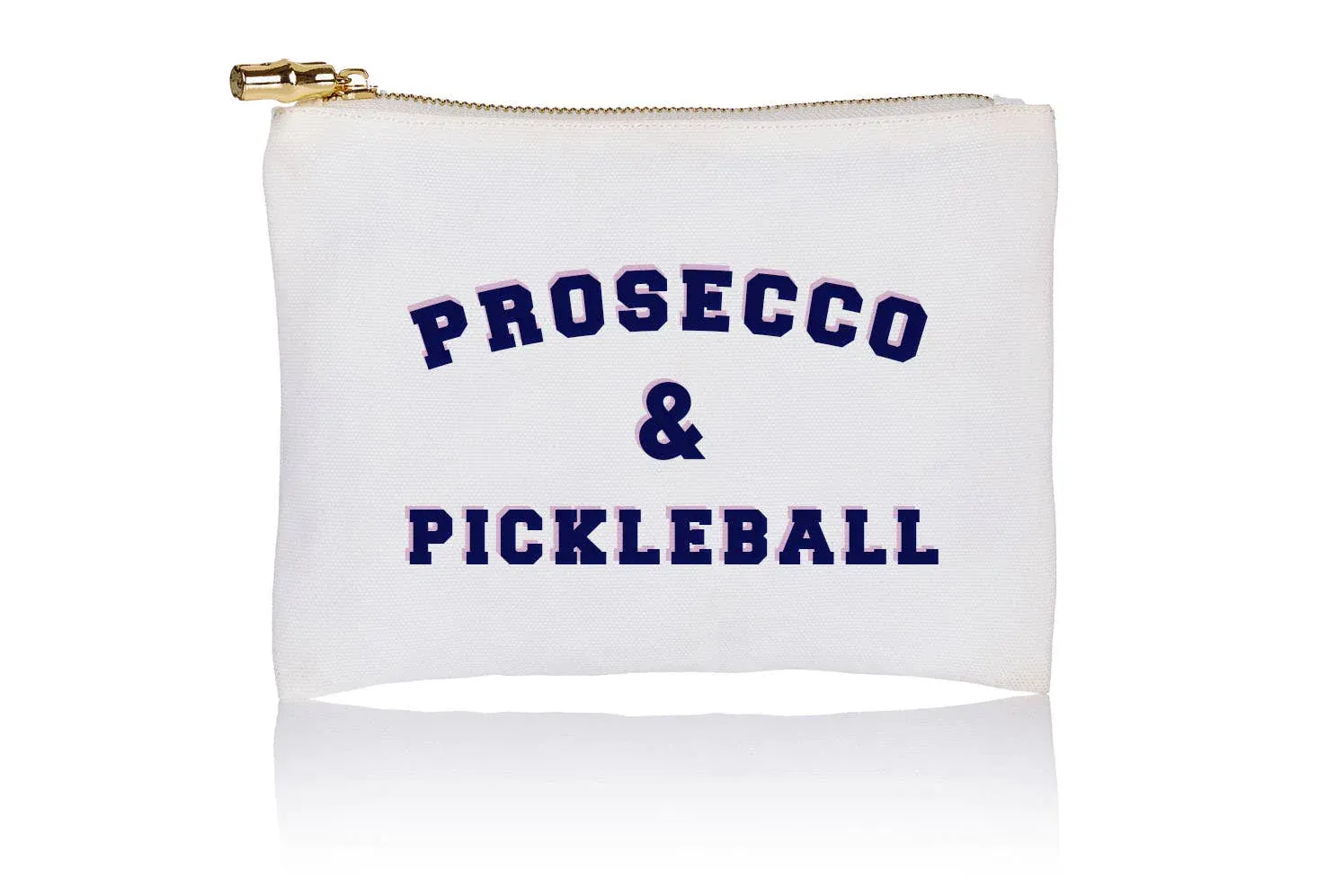 This pouch fits nicely into any of the larger tote bags from Pickles & Paddles that are large enough to carry your paddles and balls. Upgrade your bag game so your can keep everything you need for pickleball in one convenient location.
Scented Candle
Another favorite is The Smell of Victory scented candle. If you're going to have a candle on display it's hard to find a better option that the smell of victory. Cover up your failures in the kitchen with the scent of victory.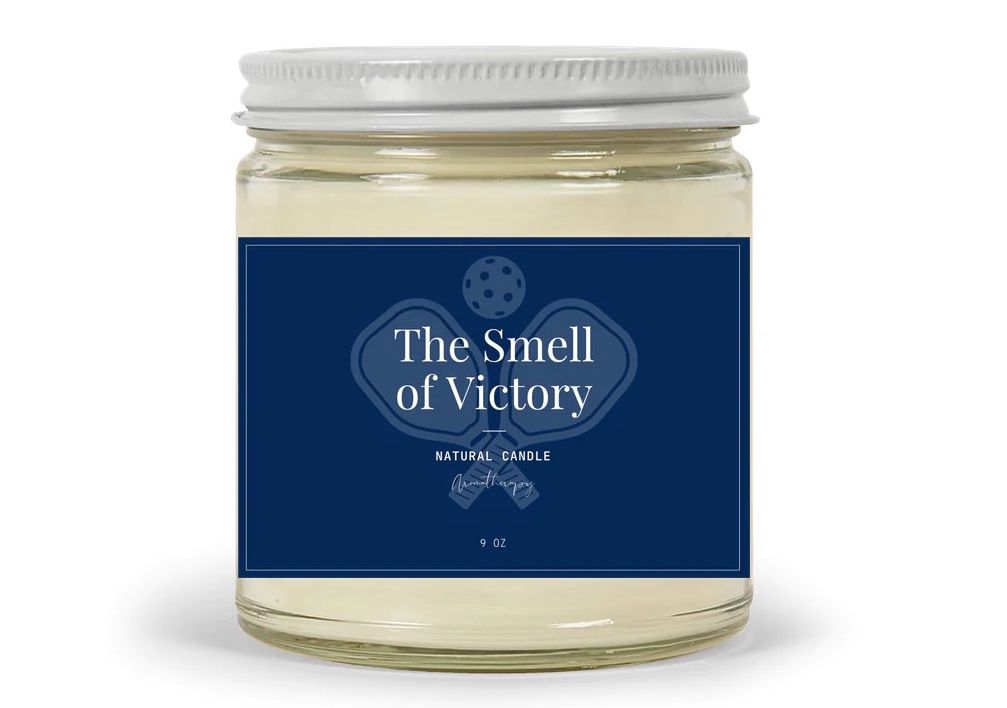 Need an inspiring gift for a friend? Try the smell of victory. Want to rub in a win over your frenemy? Give them a taste of the good life with the smell of victory.
Pick up yours today and explore all of the items offered by Pickles & Paddles.