Surely, if you're a human who eats food, you've felt it before: in the middle of exercising, you're suddenly hungry. Not only does it feel draining, it's very distracting, especially during quick exchanges on the pickleball court.
So it's always good to toss a snack bar in your bag, just in case. Why settle for bars that aren't high in antioxidants, Omega 3 fatty acids, complex carbohydrates, and plant-based protein?
Why not reach for a bar that's as good as you are?
Let's keep it simple: Why Bars are made with ingredients you can pronounce, perfect for before or after exercise.
Why Bars are the superfood snack bar developed for bar eaters, by bar eaters. Made with clean, simple ingredients that taste great and curb the appetite for three full hours, they are a portable, energy sustaining food option that allow you to focus on your activity instead of your hunger.
Organic, vegan and gluten free and available in seven delicious flavors, Why Bars are the snack food of choice for anyone living a healthy, active lifestyle, from weekend warriors to professional athletes to everyone in between.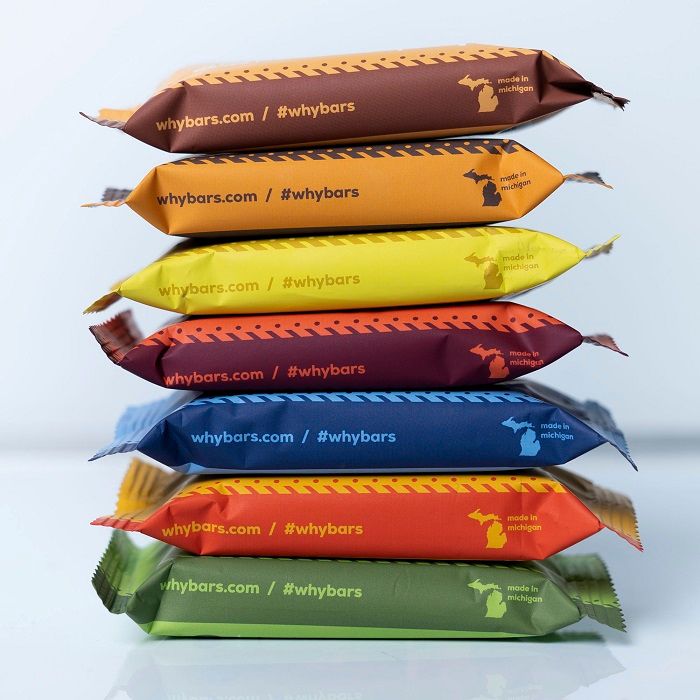 Why Bars are available in the following delicious flavors:
Apple Almond
Blueberry Bliss
Cherry Chia
Choco Peanut
Super Cacao
Mango Ginger
Zesty Lemon
Why Bars was founded on the guiding principles of health, family, fitness and love. Today, Why Bars is made up of a team of diverse, passionate and talented professionals whose mission is to bring customers the best superfood snack on the market – a bar that is delicious, makes you feel good and gives you the fuel you need to be awesome, every day.
But even more importantly, we each walk the talk. We are bar eaters. We live a healthy lifestyle. We are courageous. And we firmly believe that the Why Bars mission is bigger than each of us individually.
Check out WhyBars here and use the coupon code THEDINK for a discount!