The USA Pickleball Nationals wrapped up men's and women's doubles day on Saturday. Dekel Bar and JW Johnson finally took out one of the top two seeds with a win over Matt Wright & Riley Newman. Most of the conversation however revolved around the women's doubles top seed.
Men's Doubles
The first surprise upset of the day came when Jay Devilliers and Tyson McGuffin sent the Johns brothers to the loser's bracket in straight sets. McGuffin/Devilliers have consistently lost to the brothers team in every meeting this year.
The victory celebration was short-lived. In the next round, McGuffin/Devilliers ran into Bar/Johnson who have also found their stride late in the year. Bar/Johnson won in three games. They parlayed the win in the winner's bracket final with a landmark win over Wright/Newman.
The top two seeds both taking L's has finally introduced a little parity in the men's game. It shows teams that it is possible to crack into Championship Sunday.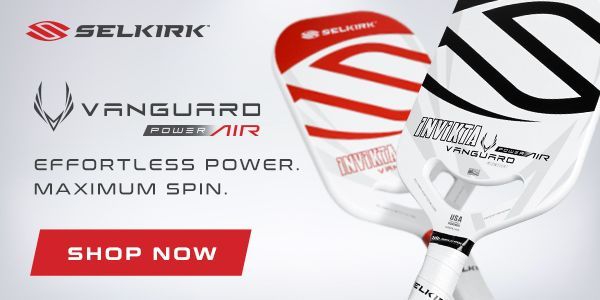 Women's Doubles
A last second audible in the women's game had people talking throughout the day on Saturday. Leigh Waters suffered a leg injury in mixed doubles action on Friday and would not be able to compete the next day. This left the world's top player, Anna Leigh Waters, without a partner.
At the last minute, the bracket was adjusted and ALW found a partner, Catherine Parenteau. Parenteau was originally scheduled to play with Allyce Jones. Cue the drama.
The partner switch was met with anger from some pros in the community. Some are calling for USA Pickleball to prevent a last-minute change like this from happening while others say it's a matter of integrity from the players' standpoint.
The new number-one seed went undefeated on Saturday. They punched their ticket to Championship Sunday with a win over Jessie Irvine and Anna Bright. Irvine and Bright moved to the bronze match where they face Lauren Stratman and Parris Todd. The match was won in straight games 11-5, 11-8 setting up a rematch.
Championship Sunday
The singles matches seem predictable at this point. Ben Johns and Anna Leigh Waters will both be vying for triple crowns on Sunday. They are heavy favorites in singles. Where things get interesting is that they will be playing against each other in mixed doubles.
We did not see the Waters/Newman vs Parenteau/Johns on Friday, but on Sunday the marquee matchup will be played.
Tune in on youtube for the singles matches starting at 10m PT then expect the switch to ESPN+ to end the day.