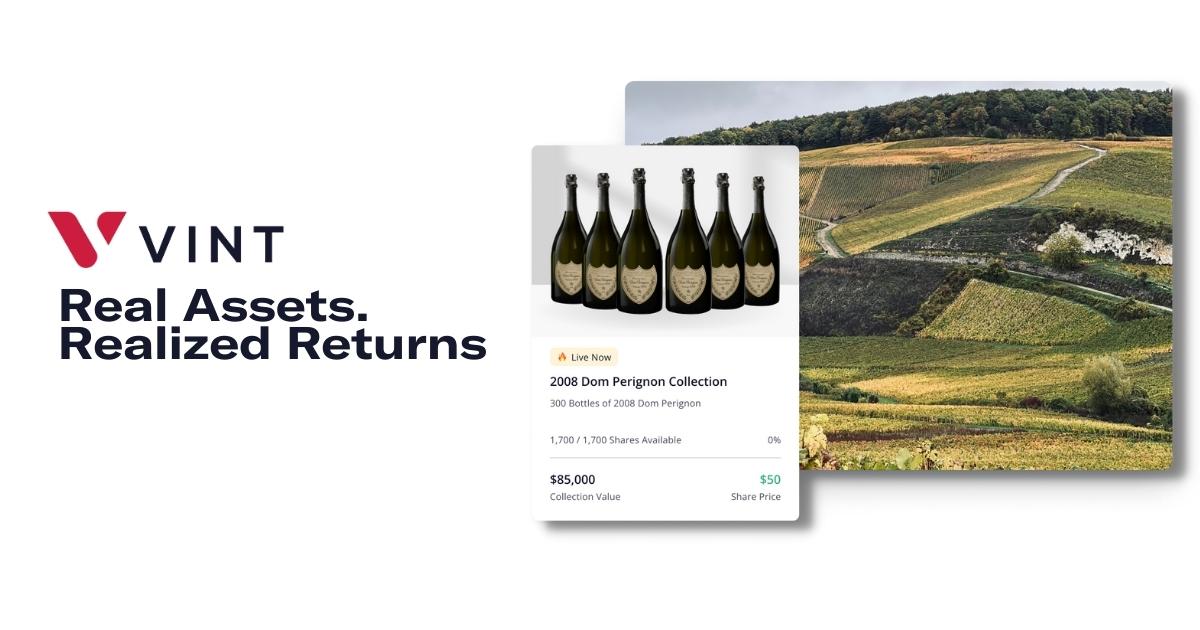 Regardless of whether you enjoy an occasional adult beverage, the idea of investing in wine and spirits might never have crossed your mind. That's because it's a historically inaccessible corner of the investing world.
Vint is here to change that.
Their team builds thematic collections of investment grade wine and spirits. Then, they securitize these assets into offerings to make them available to investors.
When the timing is right, they work with merchant partners, auction houses, and private buyers to sell assets within each collection and distribute proceeds on a pro-rata basis.
Pickleball players and wine fans have a lot in common: a niche, tight-knit community which enjoys the finer things in life. And just like savvy, business-minded folks are making money in pickleball, you might have an opportunity in beverages.
Vint is the first transparent and self-directed wine and spirits investment platform.
They make it easy to invest. Just sign up, create an investor profile, and gain access to expertly-curated collection investments...all within minutes.
Learn more about Vint and your next investment opportunity here.
Investment involves risk. Visit Vint.co for more information.
---