The Wednesday start at the PPA Tournament of Champions had some surprises for the Utah faithful. Tyson McGuffin and Catherine Parenteau both took a loss in qualifying play today, knocking them out of gold medal contention.  
Dylan Frazier will fill the shoes of Tyson McGuffin on Championship Saturday. He will be taking on Ben Johns and unlike "the most electrifying man in sports," Frazier has picked up a win against Johns. Frazier surprised the pickleball world with an upset over Johns at the first PPA event in 2022.
Johns' absurd win streak through 2019-2021 ended in Brigham City last year. Johns lost to JW Johnson at the 2021 Tournament of Champions. Now he's back, a year later, motivated to not only reclaim his title but also get a little payback on Mr. Frazier.
McGuffin's loss came at the hand of today's bronze medalist, Hunter Johnson. Johnson is a former professional tennis player that made his name known in pickleball at the APP SoCal Classic when he beat JW Johnson.
Hunter Johnson lost to Dylan Frazier in the quarterfinals but caught fire again in the loser's bracket and took out Ryan Sherry, Federico Staksrud and Jay Devillers on his way to bronze.
GET THE NEW BEN JOHNS HYPERION PADDLE AT FROMUTH PICKLEBALL. If you snag anything else before you checkout, get 10% off with 10DINK (exclusions apply).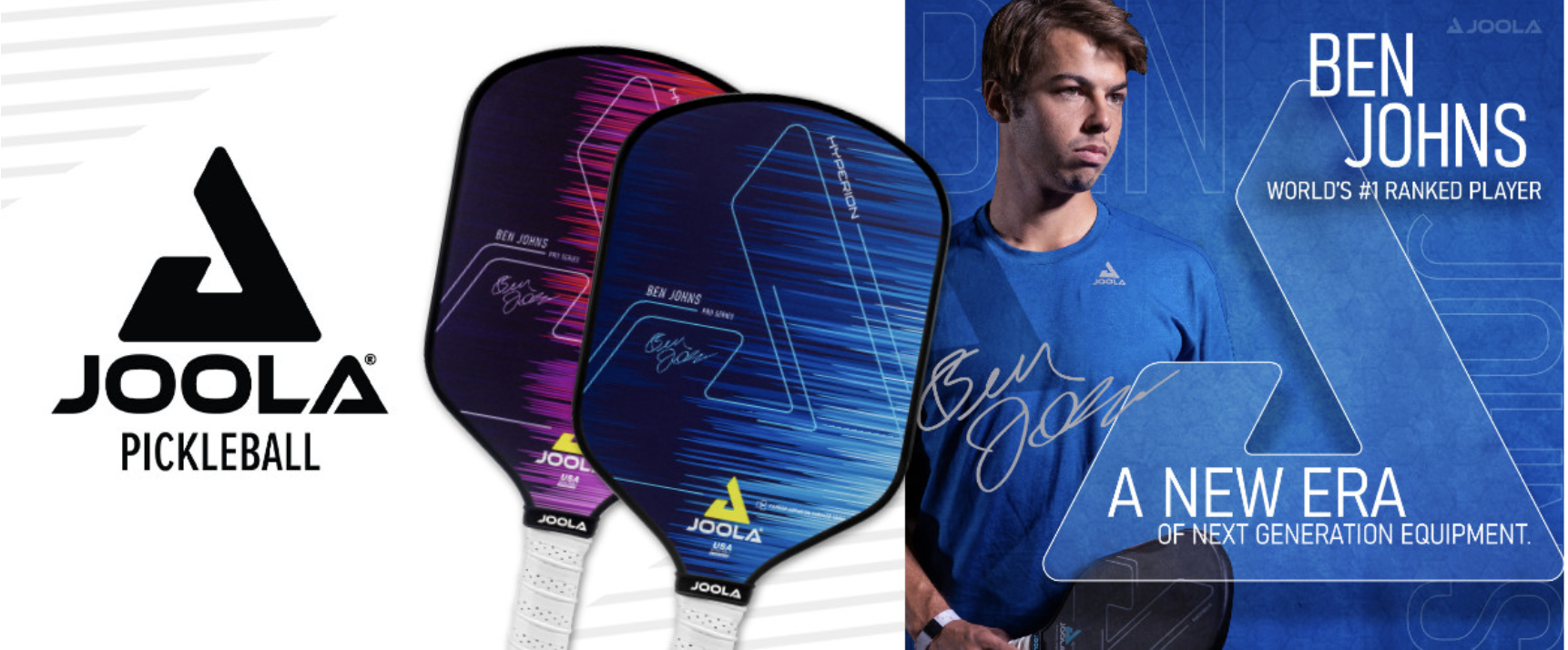 Jansen vs Waters
The first round bye is not always a luxury for top seeds. Coming into a match cold and facing a warmed-up opponent is a recipe for disaster. Today Parenteau ran into another former tennis professional, Salome Devidze. Devidze is fresh off an APP New Jersey Open victory and took out Mary Brascia in the first round.
This is only her second PPA event and she had not played Parenteau previously. Her precise and powerful groundstrokes are well known on the APP Tour and now have a reputation on the PPA Tour. Devidze's day ended with a loss to Irina Tereschenko in the bronze medal match.
Lea Jansen was the main beneficiary of the Parenteau upset. She took out Devidze in the semifinals, a spot where she is used to running into Parenteau. Jansen also benefitted from an Anna Bright withdrawal. The 7th seeded Devidze was the lowest seeded player she faced on her way to the final.
A Callie Smith withdrawal also lightened the load for Anna Leigh Waters. Waters cruised her way to another gold medal matchup. Lea Jansen and Anna Leigh Waters will face off on Championship Saturday.