The 2023 APP pickleball season started off with a bang at the Punta Gorda Open in Florida with Parris Todd earning her first-ever triple crown 👑👑👑, the "Queen of Pickleball" making her return and former professional tennis players showing off their skills. Let's break this tournament down!

Parris took the triple crown and Hunter Johnson snagged a double
The Queen returned to her throne in women's doubles
6'9" giant stole the show in men's doubles and took silver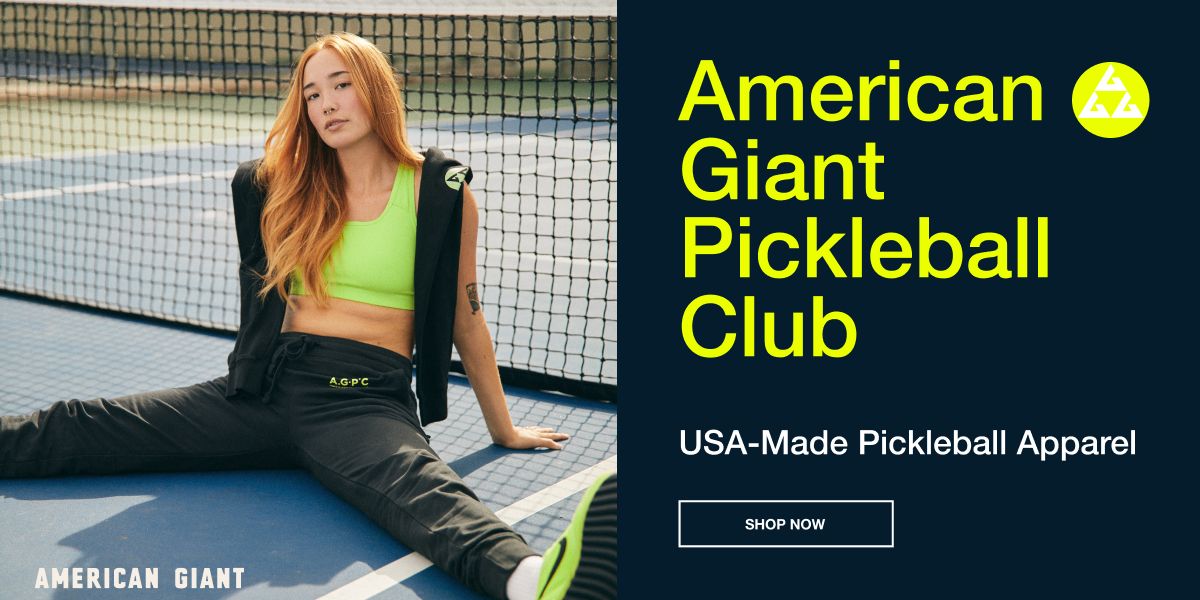 Take 20% off your first order from American Giant Pickleball Club with code DINK. Each durable, cotton piece is designed to breathe, stretch, and hold up to your hardest hits.
Triple Crown Weekend
This tournament was all Todd, as the Selkirk-sponsored player came out on fire and showed that 2023 will belong to her. The California-product turned Florida-resident started her extended weekend off in women's singles where she didn't drop a single game. She then translated those tenacious singles skills into mixed doubles alongside Hunter Johnson and women's doubles next to the queen, Simone Jardim.

On championship Sunday, it was a little more difficult than Todd would have liked. Todd won in straight sets in singles over Megan Fudge and in mixed doubles against Jardim/Dăescu. But, it was women's doubles that gave Todd a run for her money and almost halted the triple crown bid. Todd and Jardim lost the best two out of three games in the finals against Fudge/Truong, which triggered a tiebreaker to 15. But they turned it up in the elimination game to win 15-8 and take the gold.
On the men's side of the things, the big winner on the weekend was Hunter Johnson. It was a weekend of firsts for the 28-year-old, as he won his first-ever pro mixed doubles gold and pro men's doubles medal. He paired that up with his second career singles gold, where he beat Jhonnatan Medina Alvarez, who was playing in his third professional pickleball tourney. Pretty remarkable result for the Venezuelan-native if you ask me.

In men's doubles, it was the young veteran in Kyle Yates that showed he is still elite, winning with the Romanian, Dăescu in the finals, 11-6, 11-6. However to get the gold, they had to go through Swedish giant, Andreas Siljestrom, who stands at a whopping 6'9". Siljestrom, a former professional tennis player who boasts a career high doubles ranking of world No. 57, teamed up with Joey Farias. With only three professional pickleball tournaments under his belt, the Swede used his wingspan to get out in front of balls and hit them with extreme velocity. It will be very interesting to see how often the 41-year-old enters tournaments and who he elects to play with in the future.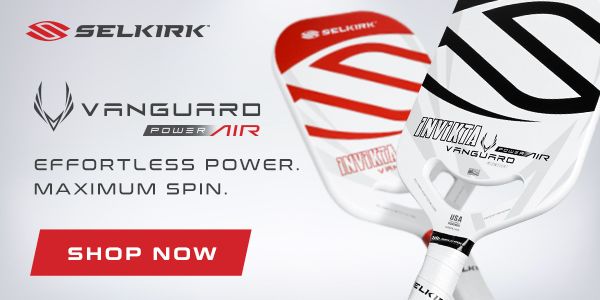 It was a bittersweet day for former professional tennis players. Dăescu, Siljestrom and Radzikowska showed that with previous pickleball experience to lean on, tennis skills can go a long way in this game. However, former tennis pros Noah Rubin and Allie Kiick, made their pickleball debuts, but struggled to get the results they wanted.

Rubin, who was once ranked no. 125 in tennis, went 3-2 in singles on Thursday and 0-2 in mixed doubles, partnering with Kiick. Unfortunately for them, they came into the tournament as the lowest seed in mixed doubles, which earned them a date with the number-one seeded team, Jardim/Dăescu. They lost that match 15-1. They followed that up with another loss against  Riley Bohnert/Greg Dow, 15-2. Kiick did about the same as Rubin in women's singles, going 2-2.

Men's doubles: 🥇Kyle Yates & Andrei Dăescu 🥈Joey Farias & Andreas Siljestrom 🥉Hunter Johnson & Yates Johnson
Women's doubles: 🥇Parris Todd & Simone Jardim 🥈Megan Fudge & Alix Truong 🥉Susannah Barr & Bobbi Oshiro
Mixed doubles: 🥇Parris Todd & Hunter Johnson 🥈Simone Jardim & Andrei Dăescu 🥉Milan Rane & CJ Klinger
Men's singles: 🥇Hunter Johnson 🥈Jhonnatan Medina Alvarez 🥉Yates Johnson
Women's singles: 🥇Parris Todd 🥈Megan Fudge 🥉Ewa Radzikowska
The pro pickleball game moves fast. Luckily, we do, too. Subscribe to our newsletter to keep track of pro matches: