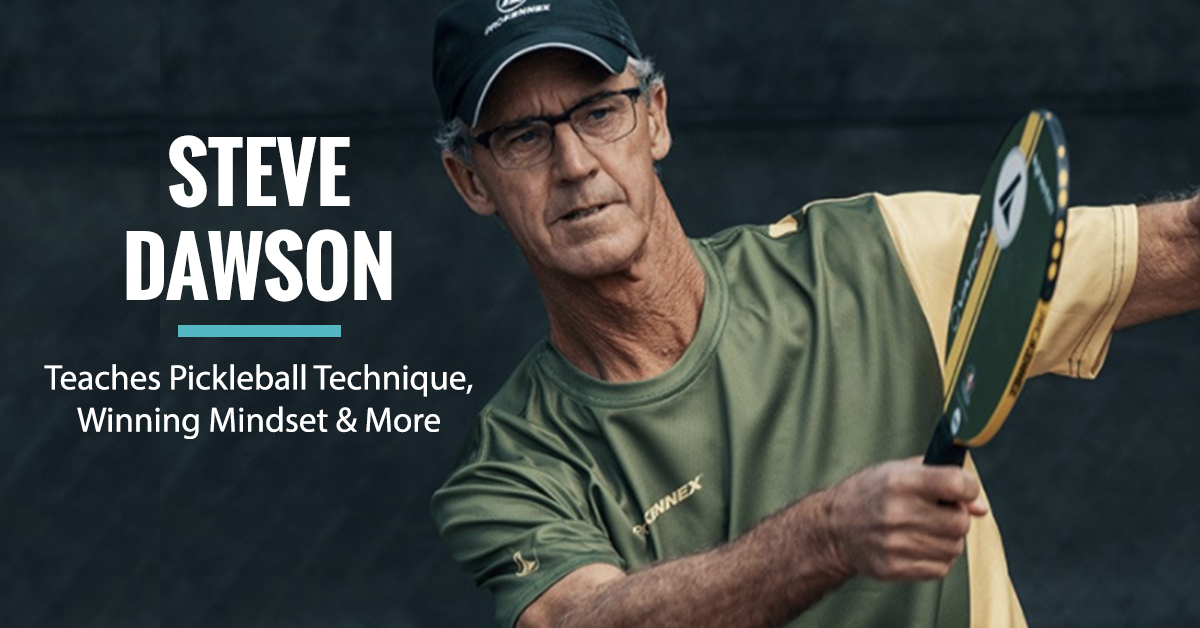 Tips & Strategy
Pickleball Legend Steve Dawson is Here to Improve your Game and your Life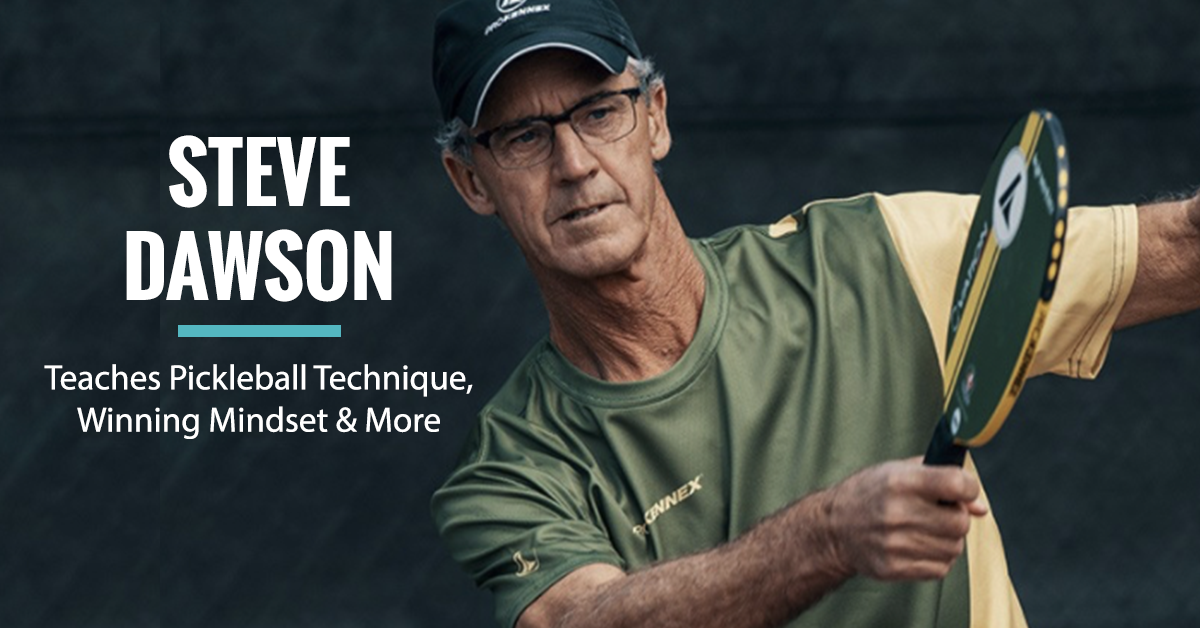 My name is Steve Dawson, head coach and owner of Bobby Riggs Paddle Club in San Diego – rated the Best Pickleball Club of 2020. I'm also a Professional Pickleball player with 18 Majors…
My wife, Jennifer, and son, Callan also play Pickleball professionally and together we have over 42 collective major wins. I love Pickleball. Period, end of sentence.
So now that you know who I am, I'd like to welcome you to the Dawson x Dink newsletter series, which will be featured in each of the next 11 (this one makes 12) issues. Tell your friends! I'll walk you through 12 total lessons curated by me and born out of the years of knowledge and expertise I've accumulated while playing pro pickleball, teaching clinics and living the sport.
I put a lot of time and energy to pack these segments with value as I truly respect your time. I assure you this won't be like any other pickleball segment out there. So for part 1…
1 Mindset Tip that Can Dramatically Improve Your Game, Right Away.
Professionals obsess over this and often credit it as their biggest edge. The secret is plain and simple – and it's the "paradox of contentment." Let me explain through a story…
It's Friday night and I'm dining outside in Encinitas, California. I'm at a high top table by myself, staring at the ocean. The sun is just starting to set. In the distance I see either a whale or a shark (it's far away, but I see a breach and a huge fin). To my left, a man and a woman are eating dinner…
I think they are coworkers, rather than a couple, but it doesn't really matter. Anyways, I happen to tune into their conversation right as the woman is saying:
"That's true, you've worked relentlessly the last two years. I can attest to that. Both at work, and then with having two companies on the side. It's crazy."
And the guy responds: "Yeah I mean I'm burned out and exhausted. But I just think about how when I'm 45 and retired, that's when I'll have the chance to really relax and do whatever I want."
The woman replies again by pointing out that the guy will probably never fully retire. And the guy thinks about this for a second, and says: "Yeah well, you know what I mean. I'll be able to just do the stuff I want to be doing."
And that's about it…But it gives me goosebumps.
Why?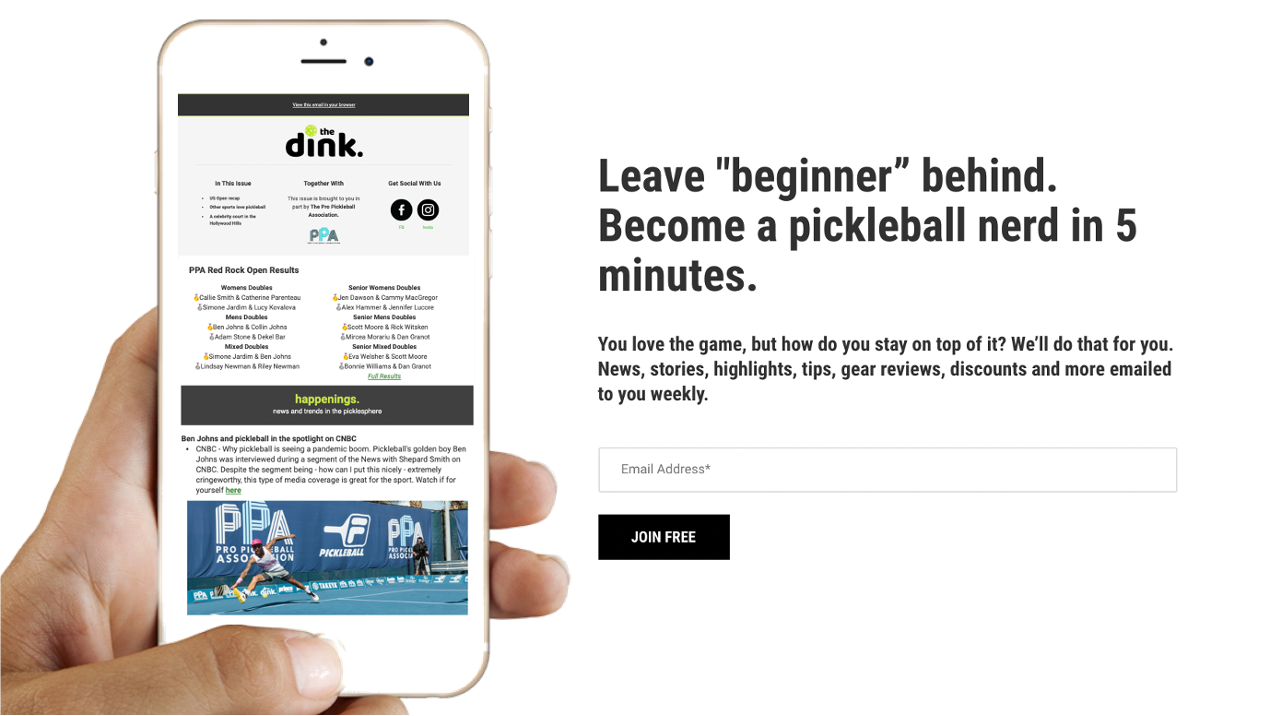 Because I used to think like that guy did. I used to think:
"When I get that promotion, that's when I'll feel less stressed"…
"When I'm getting clients consistently, that's when I'll have more time for my relationships"…
"When I'm making a steady salary, that's when I'll finally start playing Pickleball for pleasure again."
I used to think in "When's". Just like that guy. But I don't think that way anymore.
One thing I was lucky enough to realize a few years ago…is that you can be happy today while still striving for a better future.
You can be content and still have goals…
The two aren't irreconcilable…
And in fact, what you tend to find…
Is that the more balanced your life is today…
The more you enjoy all aspects of your life…
And the easier it is to reach your goals.
So just like there's a paradoxical nature of downtime (the more you embrace downtime, the more productive you become)…there's also a paradoxical nature of contentment…
Because the more you practice contentedness and gratitude today…The more you tend to gain tomorrow. It might sound hokey, but I'm convinced it's true.
And that's also why "when" can be the most dangerous word in the English language.
You're probably wondering – What does this have to do with pickleball? I've found that the paradoxical nature of contentment has made my Pickleball game so much stronger.
When I'm more relaxed, I play better. And it's true for all my Pickleball friends – and professional ones too. I used to think:
"When I'm in better shape my serve will improve"
"When I'm able to commit more time, my game will sky-rocket"
"When I have more downtime I'll be able to train to compete with these better guys"
Instead of thinking in "when's," I now think in gratitude and contentment.
Appreciate the ability to be outside…
The ability to move your body. The joyous feeling of being alive. The spectacular feeling of hitting a perfect dink, or setting up a masterful Erne. Magically, the Pickleball game immediately elevates to new levels…
And the concept of "Flow" comes rushing into your game. You've probably heard all your favorite tennis players talk about "flow."
So in your next match or practice, remove the mental checklist and limiting belief and just let it flow!
Regards,
Steve Dawson
*Pickleball Hall-of-Famer Steve Dawson is the owner and creator of the famed Pickleball Master Course. Of course, we've secured 10% off for The Dink readers just in time for the holidays.

Give the gift of better pickleball. Click here and use the code THEDINK for 10% off.