Brother-sister duo, Jorja and JW Johnson, are one win away from gold at the APP Chicago Open, with the team they lost to in the finals more than 2 months ago standing in their way: Anna Bright and Dylan Frazier. That finals rematch will take place on Sunday for bragging rights and $3k up for grabs.

SHOP THE LATEST PADDLES ON THE MARKET - THE RILEY AND LINDSEY NEWMAN SIGNATURE PADDLES FROM GAMMA, GET 10% OFF THESE PADDLES AND MORE WITH CODE 10DINK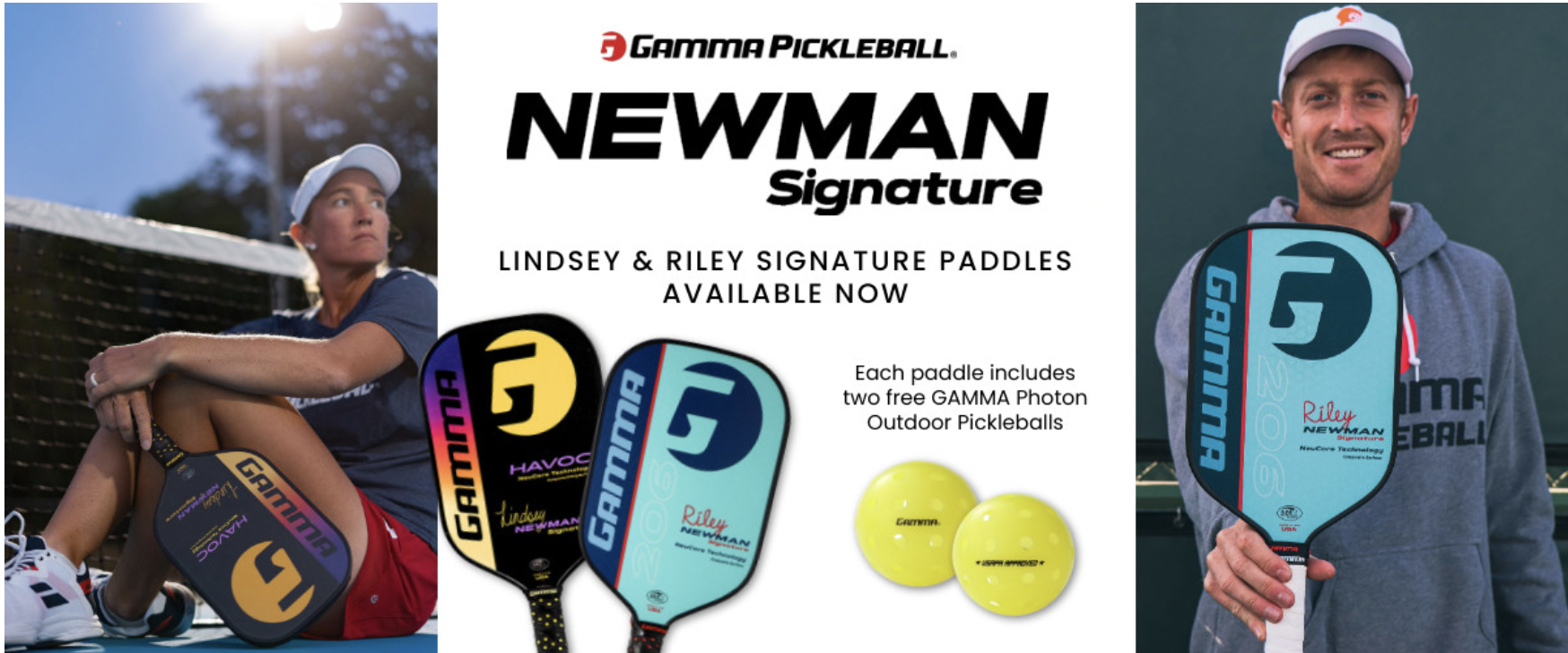 Winner's Bracket Winners
The Johnson siblings were tested with top-tier opponents all throughout the day, but came out relatively unscathed as they won the winner's bracket final, securing their Championship Sunday showdown. Their run Friday started out with a nice easy victory in round one, before they were paired up against the Selkirk team, Mary Brascia and James Ignatowich.

Ignatowich, if it wasn't clear after his MLP Newport victory, has reached another level and continues to make improvements to his ever-evolving game. However, that wasn't enough to defeat the South Florida natives in the Johnsons. With some sibling chemistry on their side they took the dub in straight games.

Then they played their toughest match of the day in round three against a fellow Johnson, Hunter, and his partner Vivienne David. It was a little unusual seeing David playing with someone other than Dekel Bar, who played with Jade Kawamoto, but it proved to be a fruitful new partnership. Johnson and David took the siblings to three games, but lost pretty handily in the third.

The two seed then played their winner's bracket final match against the one seed,  Andrea Koop and Zane Navratil, once again winning in two games. Koop and Navratil were in striking distance in game one, but just couldn't get those last few points for the victory. They forced too many shots and didn't let points develop. In addition, they struggled in keeping the ball down and in the kitchen, which is a problem almost every team faces against the Johnsons.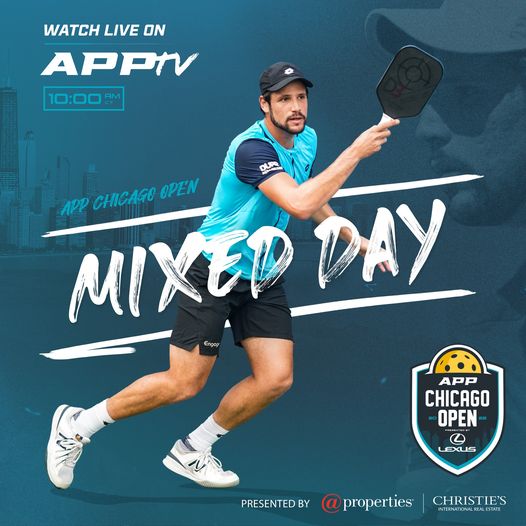 Consolation Bracket Winners
The switch heard around the world! Anna Bright on the left was the difference for her and Dylan Frazier in the bronze medal match against Koop and Navratil, with that win giving them their championship Sunday entry. Bright jokingly…well maybe not…said in her post match interview that the stronger player has to be on the left and that's where she belongs!

In all seriousness, that was the difference in their match, as they made that adjustment after losing their first game in the third place match. Taking nothing away from Bright's right-side game, it's slightly more limited compared to her left-side game. When Bright is on the left, she has a lot more weapons, whether it be her backhand cross-court dink or her two-handed speed-ups down the line or through the middle.

Frazier is an excellent right-side player and was very comfortable there, while still finding ways to insert himself in the middle. Game two was extremely close, with Bright and Frazier winning 11-9. That court quickly became a crime scene in the third game with the winners taking the victory 11-3.
RAPIDLY IMPROVE YOUR GAME OR YOUR MONEY BACK WITH PICKLEBALL MASTER COURSE! GET 10% WITH CODE THE DINK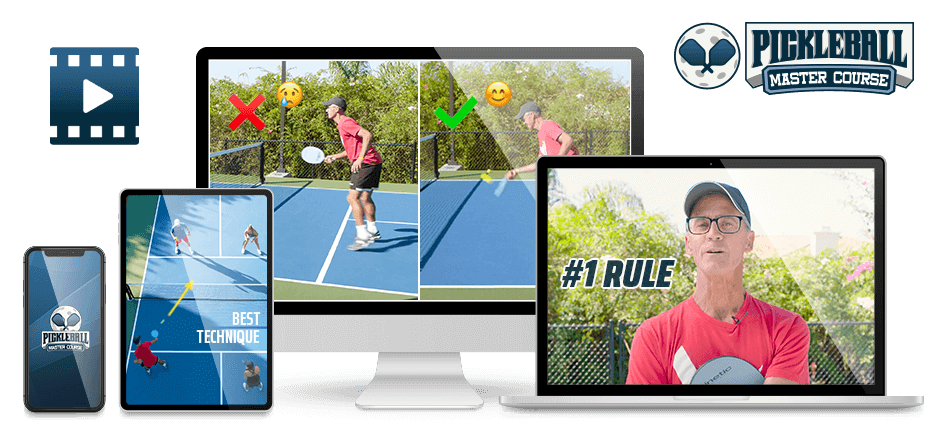 Earlier in the tournament Bright and Frazier were sent down to the backdraw in the third round, losing to Bar and Kawamoto in two games. They then had to battle back in the opportunity bracket winning five times to give themselves their championship bid.

Now the stage is set for a rematch between the Johnsons and Bright and Frazier in the finals, something we saw at the APP Los Angeles Open in June. In that match, Bright and Frazier were almost double dipped on, but were able to win the tiebreaker to become the winners.

Third Place Finishers
Koop and Navratil just missed out on some Sunday action, as they struggled to find an answer to Bright switching to the left side in their second game in the bronze medal match. In game three, Koop and Navratil eventually did the same thing, but by then it was a little too late.

Koop and Navratil had some nice wins earlier in the day against Lauren Stratman/Julian Arnold and Kawamoto/Bar. Despite losing to the Johnsons, they recovered very well to win game one in the bronze match, but that was immediately halted by…"The Switch."

Teams to Look Out For
While they were briefly touched upon early, a special shoutout goes to Brascia and Ignatowich, who finished the tournament in fourth place. While they missed out on the podium and some extra cash for the holiday weekend, their run should be noted.

Losing in the second round to the eventual first place winners didn't derail this team in the slightest, instead they battled back in the consolation bracket. They had an epic win against Kawamoto/Bar 15-13, paired with a previous win against Federico Staksrud and Simone Jardim.

Speaking of the queen herself, she played very well with the Argentinian Staksrud by her side. The South American duo was very reminiscent of Jardim's partnership with Ben Johns. Not only are all three of them sponsored by Joola, but Jardim once again showed she is a perfect accomplice in mixed doubles, acting as a brick wall and allowing her partners to wreak havoc with their forehands.
Staksrud was just a little too inconsistent to make a proper run at the podium, but he is continuing to show massive improvements in his mixed doubles game. It won't be long before he's constantly contending for hardware in doubles.

While there are many more teams deserving to be recognized, my last highlight is twofold: David/Johnson and Kawamoto/Bar. First, it should be said that both David and Bar shined despite not teaming up together. They proved that even with other partners, they can still have great chemistry and get wins.

Johnson showed that he is a force to be reckoned with. In the game he and David won against the Johnsons, Hunter showed glimpses of being on a level very similar to JW. He has already gained notoriety in singles and now he is following that up with dubs.

Lastly, Kawamoto created serious problems for her opponents by returning virtually every ball that was hit to her. Her defense was impeccable and created visual frustration on the other side of the court. As a result, she won a handful of points by somewhat forcing her adversaries to hit extremely difficult shots, because the "putaways" they were originally hitting weren't actually winners.