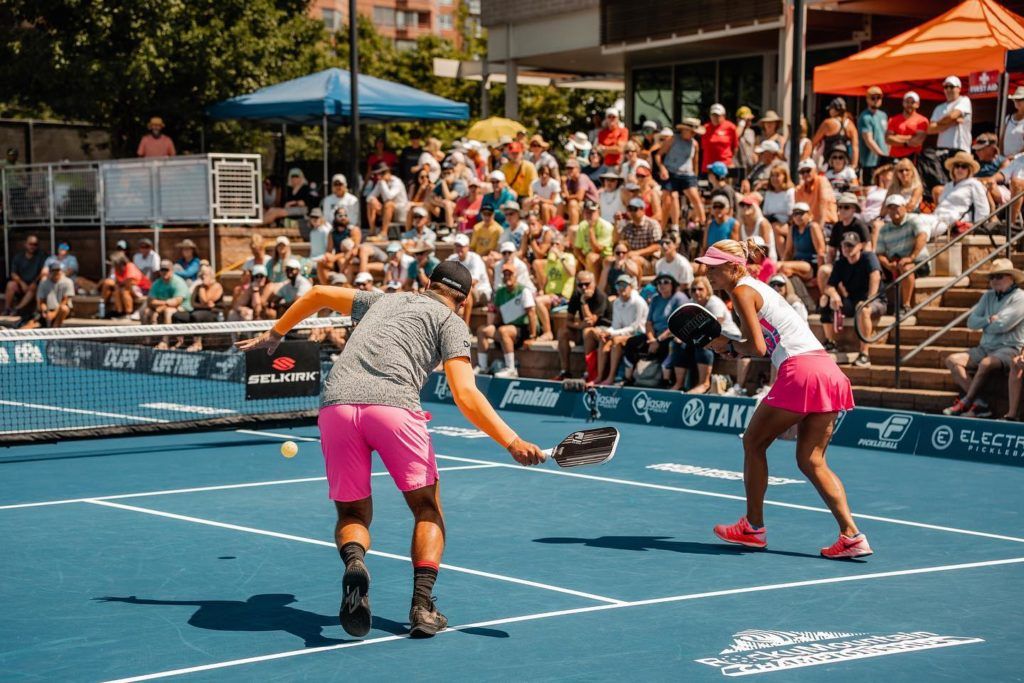 Game Time
The Johns vs Johns matchup went to Ben Johns and Simone Jardim. The tandem of Tereschenko/C.JOhns threw everything they had at Ben/Simone but nothing seemed to work. One surprising part of their game was the willingness to attack Ben Johns. They seemed to go at him more than any other team I've seen. It makes sense with the sibling rivalry at play but did it not pay off on the scoreboard. Ben and Simone win 11-3, 11-1. They're on to the semifinal against Jesse Irvine and Tyler Loong.
In the Team NewGuffin showdown, CP and Riley were all about the defense. Simply counter-punching on attacks from McGuffin and Smith. Newman has the ability to counter-punch on shots not even directed at him. He covers the majority of court already and when he starts poaching, anything hit with pace gets sped up and put right back on the body of his opponents. Parenteau/ Newman win this one 11-2, 11-7.
Find All the Action from the PPA on YouTube, and Facebook.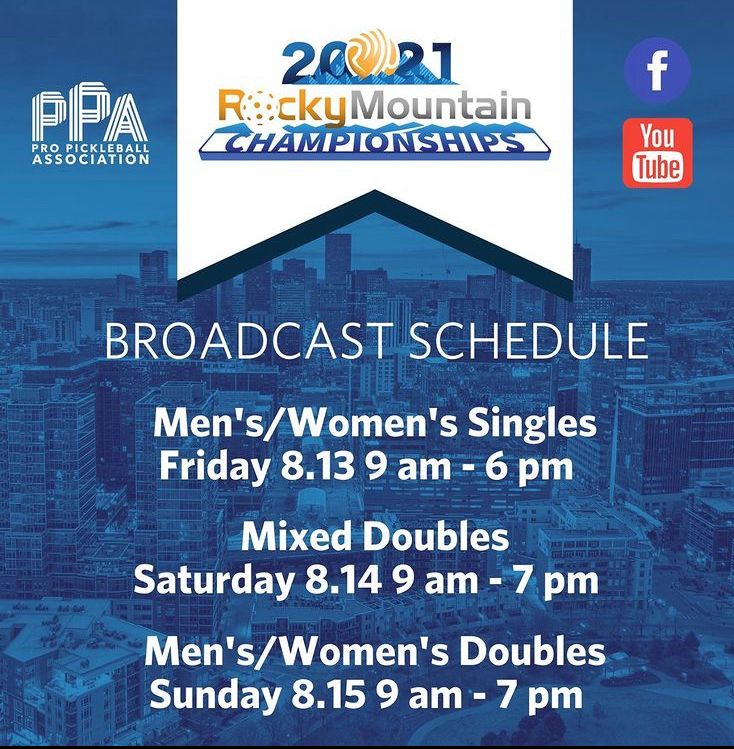 Semifinals
Kovalova/Wright vs Parenteau/Newman, #2 vs #3 bright and early in the morning. Matt and Lucy got off to a hot start and took a 5 or 6 point lead. They were rolling along in control of the match and racing towards 11. With a lead at 8-5, Kovalova ducked under a speed up from Newman that landed just inside the baseline. Kovalova and Wright hesitantly called the ball 'out.' Newman had a good feeling that the ball was in and asked the ref to overturn the call. The ref didn't have clean enough look at it, so the call would stand. But Riley would not stand for that!
From that point on he took over the match and played with most fire on the court. He and CP battled back to win game one 13-11 and kept rolling to take game two 11-5. They advance to the Winner's Bracket Final to play Johns/Jardim who had one of the most exciting matches against Jesse Irvine/ Tyler Loong.
Sign up for The Dink Newsletter!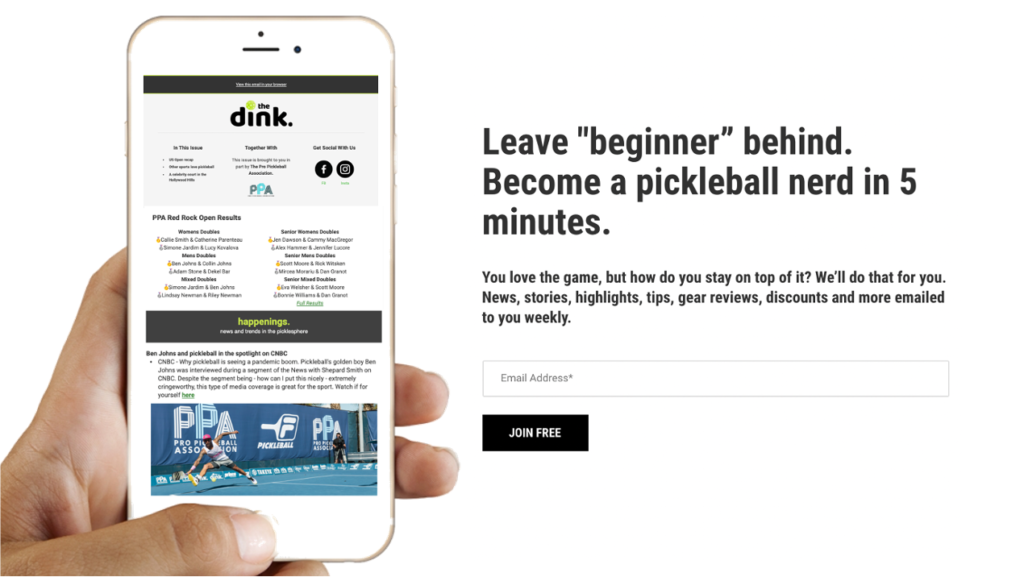 Bronze Medal Round
Two games in the Loser's Bracket is uncommon for Kovalova/Wright. One of the most consistent teams in the field, they took out Tereschenko/C.Johns and Irvine/Loong on their way back up. Neither opponent was able to reach double digits against the number two seed. But two more games in the sun and altitude are not easy on the body.
They punched their ticket for the Bronze Medal Match and another shot against Parenteau/Newman.
Game one was a neck and neck race up until around 5-5. Kovalova/Wright took over at this point and started to widen the gap to 2 and 3 point lead. Lucy's all business backhand was locked in and finished a number of points down the stretch. They took game one 11-7
Kovalova/Wright jumped out to an early lead in game two. They were quickly up 9-2 as Newman/Parenteau were trying to recapture the magic they had earlier in the day but could not put it all together. A late streak allowed them to make it a respectable 11-7 but the early lead was too much to overcome.
Battling the Elements
The heat at altitude took another victim today as the brutal conditions seem to be just as fierce as the field. Lucy Kovalva was struggling with the conditions late in the Bronze Medal Round showing some fatigue and unforced errors.
She battled through to advance to the gold medal round but was not able to recover enough to start the final match. She and Matt Wright withdrew before the final. Unfortunately this means no rematch today. But player safety is most important.
Ben and Simone will have to wait at least one more week for the rematch but get to add another PPA Gold to their collection. Everybody get hydrated for tomorrow it is going to be another grind with Men's/Women's Doubles.