A new Major League Pickleball Champion was crowned last weekend in Newport Beach. The Ranchers defeated 2X MLP Champs BLQK in a 3-0 finals sweep. The four team members will split the largest prize in pickleball, $100K.
The new look Ranchers added Jackie Kawamoto and James Ignatowich during the MLP off season. They joined Anna Bright and DJ Young and made a giant leap from an 11th-place finish in Austin to a perfect 5-0 in Newport.
Anna Bright and Jackie Kawamoto were the difference for The Ranchers. They went undefeated on the weekend and walked away as co-MVPs. Bright truly stands out on MLP weekends. She brings energy and passion that is unmatched in the league.
The thing that sets MLP apart is the team aspect. Team members watching closely from the bench makes every point seem more important. Players want to perform not only for themselves but to help the team as a whole. This creates an environment unlike anything else in pickleball.
New Arrivals from LOTTO. Up your shoe game and protect your feet with the selection at fromuthpickleball.com. Use code 10DINK for 10% off (some exclusions apply).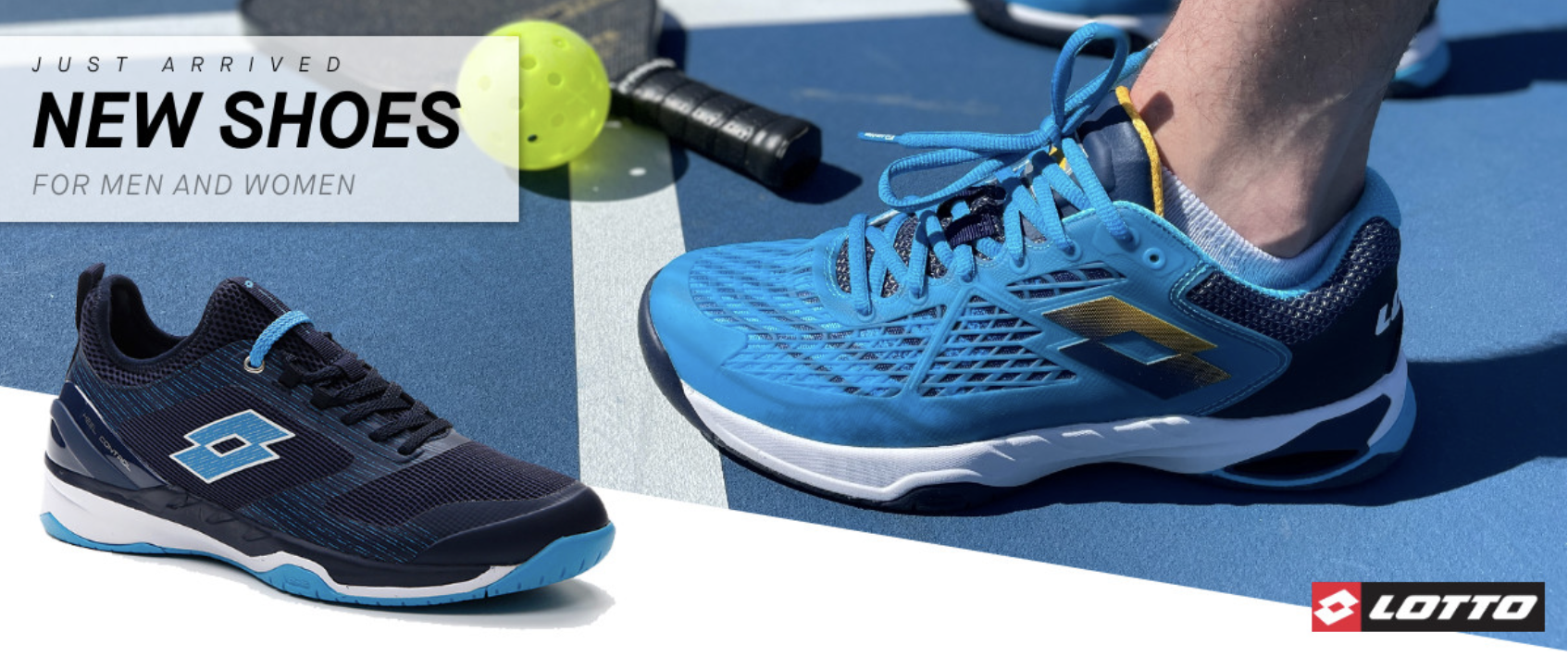 Runners-Up
BLQK had another phenomenal performance at MLP Newport. They came up one win short of a three-peat. BLQK went 3-0 in the group stage again in Newport and took out The 5's in the semifinal.
Parris Todd sustained an injury during their second match on Friday and missed 3 matches on the weekend. Rachel Rettger and Lacy Schneemann filled in for Todd and nearly brought BLQK home another MLP title.
You can bet that BLQK will be one of the teams most eager to get back on the courts in October.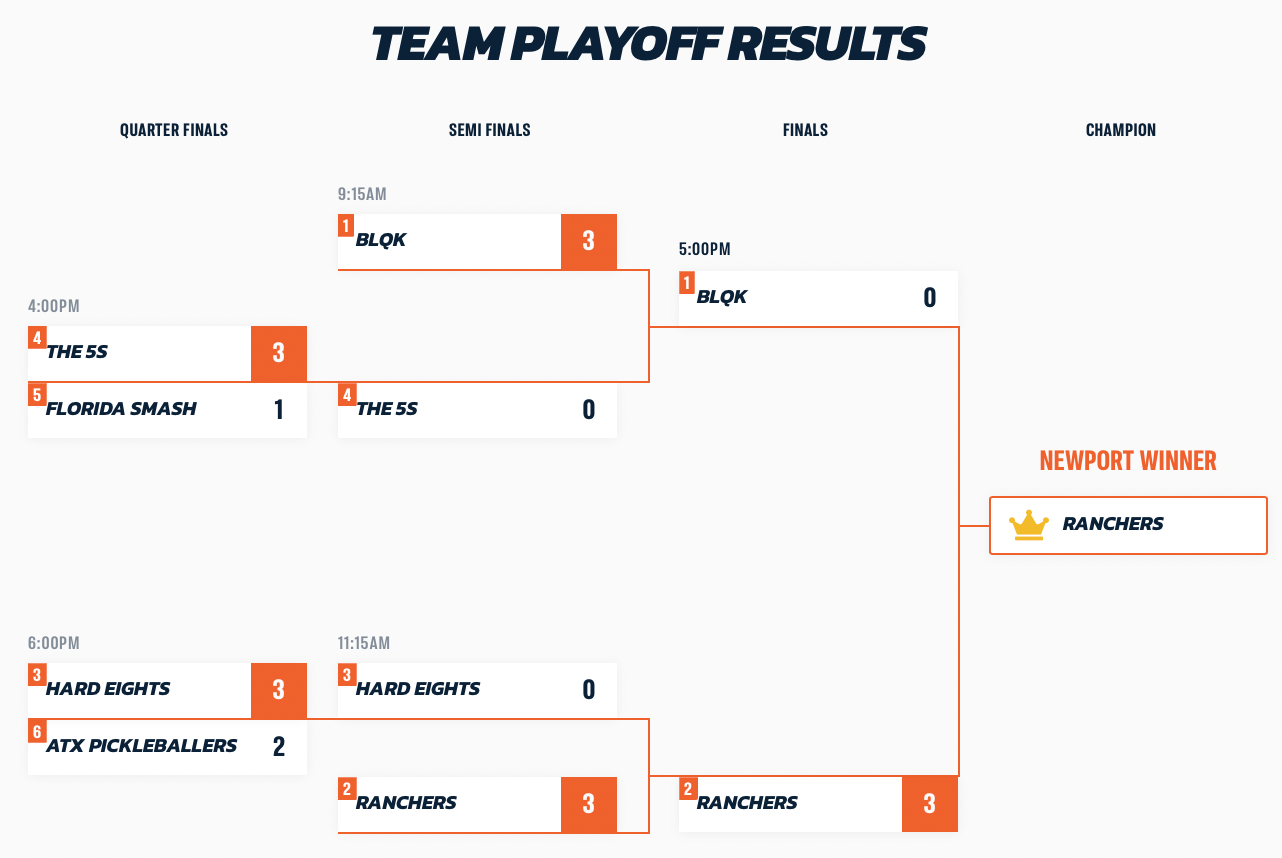 Alternates All Over
The need for alternates has become a growing trend in MLP. There was one alternate used at the first MLP a handful used in June and 4 in play in Newport. Two alternates actually met the quarterfinal round and stirred up some controversy.
It's clear there is a need for more developed rules surrounding alternates. Lacy Schneemann, for example, played for the ATX Pickleballers in the quarterfinals, then for BLQK in the semifinals. It felt strange to have a player switch teams in the middle of the playoffs.
One potential solution is to expand rosters to include alternates. This however, would create an even more drained player pool and dilute the current payouts. So it's probably not the right solution.
The league has discussed plans to expand to 16 teams in 2023. At that point, the league will include a fair number of players that don't compete regularly on the pro tours.  This is not necessarily a bad thing. Schneemann turned heads in her MLP debut and seemed like a great option for any team in need.
Tardio Makes His Case
Another alternate to enjoy some time on court was sixteen year old Gabe Tardio. Tardio filled in for Rob Nunnery of The 5's amidst the rules discrepency. Tadio played singles in their group stage match against The Bus and both doubles matches against Florida Smash in the semi-final.
Tardio not only helped The 5's win both matches, but was taking over the match. He and Simone Jardim put together a huge win in mixed doubles where Tardio was strining together highlight after highlight.
The performances of Tardio and Schneemann help make the MLP something to follow even through the offseason. Any team that might be looking to switch things up will have to consider adding Tardio or Schneeman.
Between the MLP Austin and Newport events 8 of the 12 teams made at least one roster move. Either trading players with another team or dropping a player and drafting from the free agents in the supplemental draft. Look for Tardio to find himself on a roster following the next supplemental draft.
Major League Pickleball's next event will be in Columbus, OH, Oct 14-16. The Ranchers will defend their title and 11 hungry teams will be doing everything they can to steal the throne.