It's been a wild few months away from New York – I played pickleball on both coasts, competed in my 3rd pro tournament, and spent almost 2 months in Florida while getting some great training in.

In October, I left for a long work trip to Miami having just a month of doubles-focused drilling and playing local doubles tournaments. My first few pro tournaments in August and September had convinced me I had what it takes in singles, but needed to put in some serious work to get to a pro doubles level. While I didn't have tons of free time in Florida, I met tons of awesome people and got the chance to play a lot of high level doubles.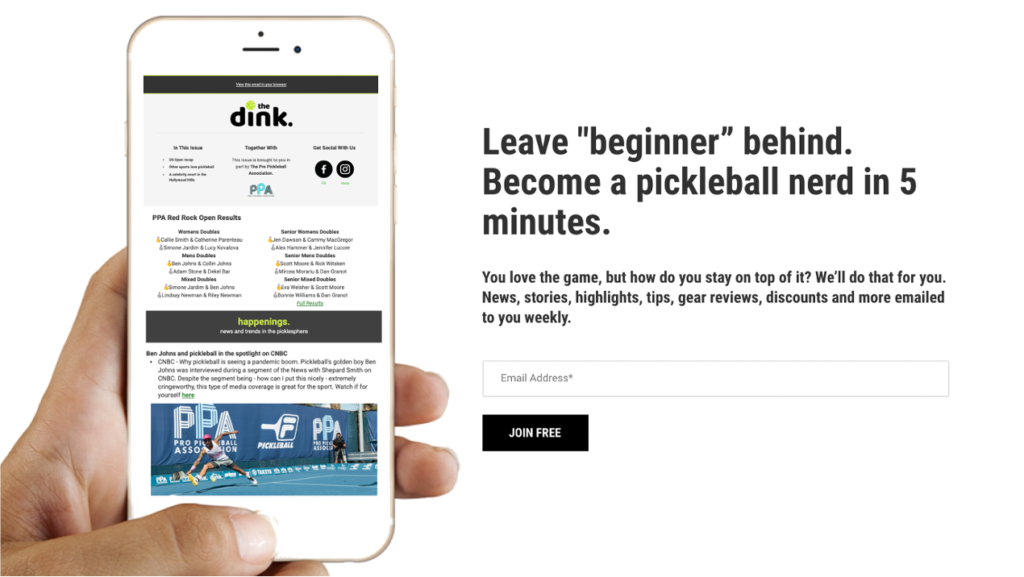 I definitely noticed a huge shift in my doubles level both tactically and technically. After weeks of drilling, my mindset shifted from always crashing the net to approaching patiently and waiting for the right moments to attack. Playing more frequently with really strong players, I was also forced to elevate my shotmaking. My third shots, resets, hands, and attacks from the kitchen have all improved, and I now feel way more comfortable executing various doubles strategies on court and utilizing my weapons strategically.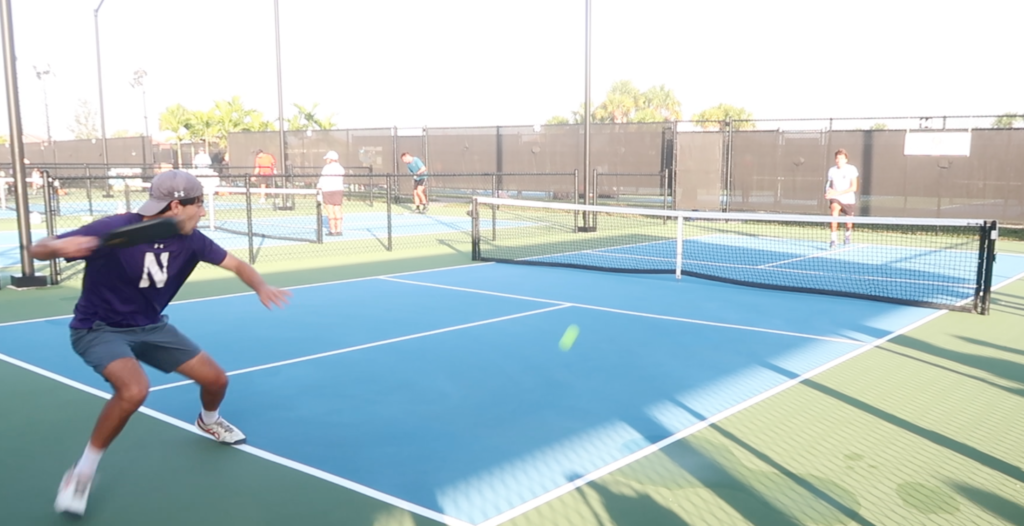 I also made an equipment change that has drastically improved my singles game. While playing some rec games in Hollywood, FL, I met Ivan from Electrum and ended up switching to the Electrum Model E paddle. The paddle's grit and power unlocked entirely new elements of my game – I was finally able to swing big from the backline with tennis-like topspin groundstrokes, and use topspin to control my soft game while developing stronger attacks from the kitchen.


My trip to Florida culminated in the APP World Pickleball Open in December. I'd pulled out a few pro singles wins at my first tournaments in New Jersey + Atlanta, but hadn't yet gotten a win against top-ranked players and was hoping to get more chances this time around. After playing great in my first match, I got my first chance against Ryan Sherry in the second round and ended up getting trounced pretty handedly. His shot quality was just higher than anything I'd ever practiced against, especially his 3rd shot drives and hands from the net. I found myself constantly off balance after coming to the net and unable to generate good enough 3rd shots off of his returns.

GUARANTEED TO RAPIDLY IMPROVE YOUR PICKLEBALL GAME OR YOUR MONEY BACK! GET 10% OFF WITH CODE THEDINK

But after a few more wins in the backdraw, I got another chance against Jack Foster, someone I'd lost to at my last APP in Atlanta. He beat me pretty easily in Georgia so it was a great test for myself and all the work I've done in recent months. I focused on the basics – hitting deep returns and making him play with decent 3rd shots – and ended up pulling out the game to 15. It's obviously just a single match, but even in one game, it was clear that my entire singles game had improved tons in just a few months.
I ended the tournament with 4 pro singles wins and a great wrap to 2021. Looking back on 4 months ago in August when I decided to take pickleball seriously and competed in my first tournament, I'm really happy with my progress so far. My doubles game went from basically non-existent to respectable, and in singles I feel ready to make some big waves next year. I definitely still have work to do in doubles, but I'm focused on finding great partners next year to help me break into the pro level. I'll be playing some mixed with my good friend Anna Bright, who started playing a little after me but is poised for a BIG year!
I've also met so many incredible people already and had more fun playing this sport than I ever did playing tennis. From playing with the Johnsons and other new friends in Florida to training with Dayne Gingrich over the holidays back home in California, pickleball has already given me some awesome experiences. I'm pumped for 2022 and will be heading back to Florida in February for the big slate of tournaments there.
Written by Alex Neumann
Follow him on Instgram for a behind the scenes look at professional pickleball.