With the USA National Pickleball Championships breaking attendance records last weekend, how can the pickleball world possibly follow that up? How about a PPA pickleball tournament in the same state? That's right, we have the PPA Takeya Showcase in Newport Beach, Calif.

Here are the big storylines entering the weekend:
No Anna Leigh Waters meaning all of her divisions are wide open
Catherine Parenteau and Lea Jansen are not playing women's doubles together
Lindsey Newman is back in action with Jessie Irvine and Riley Newman

This tournament will follow the traditional PPA format with singles on Thursday, mixed doubles Friday, gender doubles Saturday and all gold medal matches on Sunday. Let's get into these brackets!

Men's Singles
Ben Johns took the singles title at nationals last weekend, but Tyson McGuffin took the win at the last PPA tournament two weekends ago. So perhaps a slight edge to Johns in this one? However, this division in particular is extremely hard to repeat golds in. So let's throw Dylan Frazier and Julian Arnold into the mix, who have both been balling out in singles lately. Arnold is coming into this tournament with three medals in his last three singles appearances. He'll surely be gunning for gold this time around.

Not to mention, we have number four-ranked PPA men's singles player Jay Devilliers, the Johnson twins in Hunter and Yates and James Ignatowich all in attendance. The dark horse in this division is Alex Neumann, who has been getting better results in singles as the year has gone by.

Podium prediction: 🥇Ben Johns 🥈Dylan Frazier 🥉Hunter Johnson
Women's Singles
No Daughter Waters in the mix this weekend, so this gold medal is really up for grabs. This division gets even better with some drama that has carried over from last weekend's event. Long story short, Parenteau dropped Allyce Jones to play with Waters, because Leigh Waters sustained an injury before the tournament. That left Jones without a partner and the pickleball world chiming in with their thoughts. So in this tournament, Jansen decided not to play with Parenteau in doubles.

On the last episode of It Feels Right podcast with Rob Nunnery and Adam Stone, they reminded us that it's now Parenteau that's getting a taste of her own medicine when it comes to getting dropped by a partner. All that sets up Parenteau coming in as the number one seed and Jansen coming in as the two seed. If both of these ladies go undefeated in group play…we will have an epic showdown on championship Sunday!

Standing in the way of this glorious matchup is former professional tennis player Salome Devidze. My dark horse in this division is going to Yana Grechkina, especially with heavy-hitters Waters, Anna Bright and Parris Todd not suiting up for this division. Will the pickleball faithful see some revenge on Sunday? I think soo-oo. Will there be a paddle tap? We will see!

Podium prediction: 🥇Lea Jansen 🥈Catherine Parenteau 🥉Salome Devidze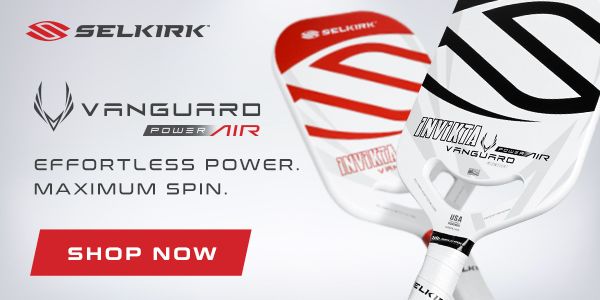 Mixed Doubles
No Waters again, so who wants this gold? Waters has dominated this division when she has played in it, and her wins have not just come with Johns. She has gotten wins with JW Johnson and Riley Newman. But with the 15-year-old out, we will see a new woman standing highest on the podium. Could it be Jessie Irvine, playing with Jay Devilliers? Or maybe even Anna Bright paired with Dylan Frazier.
Well conventional wisdom will favor Parenteau who is playing with Johns for the second tournament in a row. Last tournament they took silver, losing to Waters/Newman, but this time they will be the clear favorites. This bracket will also give us the opportunity for another potential matchup between Parenteau and Jansen, who is playing with Thomas Wilson.
Other medal-hopefuls come via new partnerships in AJ Koller/Andrea Koop and Selkirk-sponsored duo McGuffin/Todd. With Koller alongside Koop, that leaves Callie Smith (Koller's normal partner) with Spencer Smith.

Podium prediction: 🥇Catherine Parenteau & Ben Johns 🥈Jessie Irvine & Jay Devliiers 🥉Matt Wright & Lucy Kovalova

Men's Doubles
So the Johns brothers vs Newman/Wright, right? Probably. But let's talk about some true excitement in this division. I've harped on it before, but it hasn't come true. I'm hoping this time will be different. I'm talking about Jeff Warnick and Wes Burrows' potential rematch against Newman/Wright, which we saw in California in the summer. That produced some trash talking for the ages, and I wouldn't be mad if that happened again! Now let's see if Warnick and Burrows can get there.

We also have the classics like Koller/Wilson, Callan Dawson/Tyler Loong and McGuffin/Devilliers, who on any given Saturday can make a massive run. Let's not forget about Arnold and Hayden Patriquin, who have had some nice APP medals this year, and the Johnson twins. Also, special shoutout to my former men's doubles partner Daniel McAuley, who is making his second pro appearance. My advice: don't lose to the Johns bros again!

Podium prediction: 🥇Ben Johns & Collin Johns 🥈Riley Newman & Matt Wright 🥉Tyler Loong & Callan Dawson
New Arrivals from LOTTO. Up your shoe game and protect your feet with the selection at fromuthpickleball.com. Use code 10DINK for 10% off (some exclusions apply).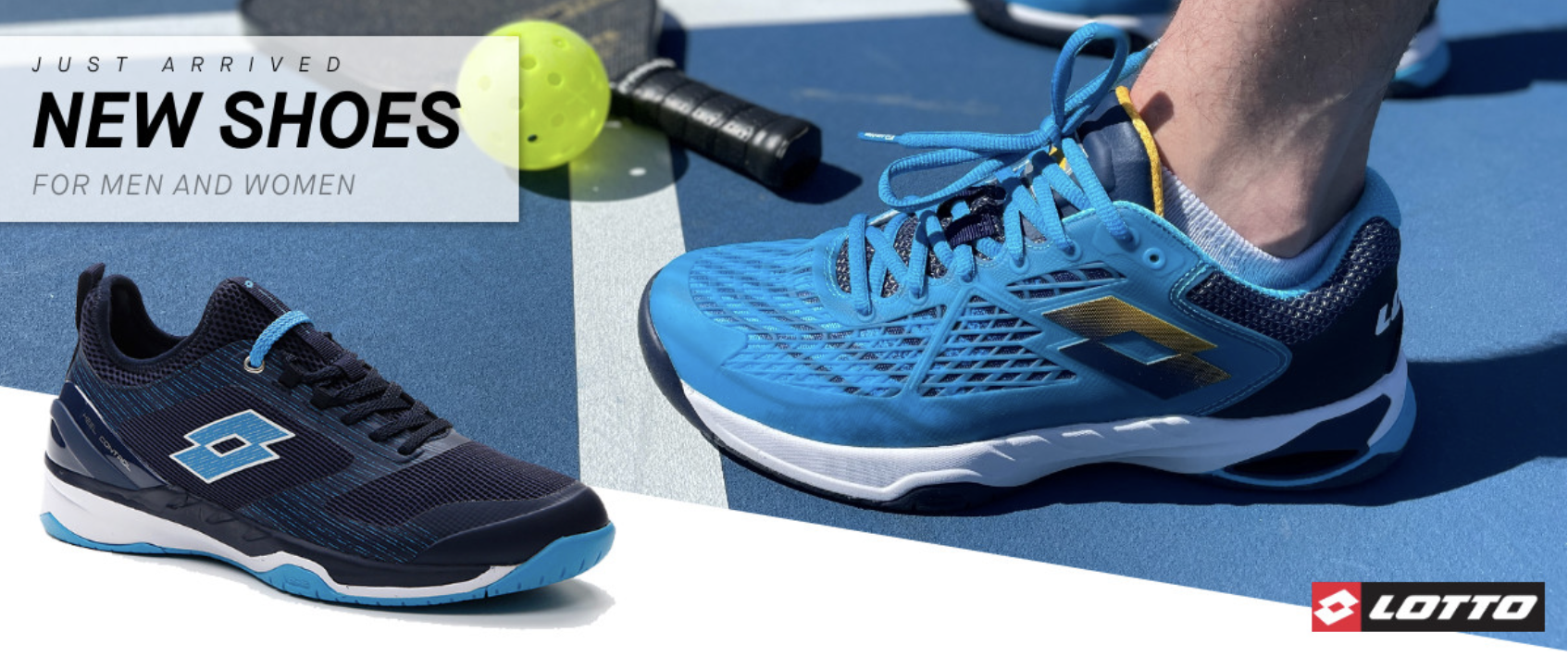 Women's Doubles
I am not going to say it again, because you already know that Jansen isn't playing with you know who. In fact, Jansen is not playing at all. That meant that  CP had to pick up a partner, which makes it Brooke Buckner's lucky day. Or not, depending on how you look at it.
With Newman playing with Irvine, that allows Bright the opportunity to team up with Todd once again. These ladies have been absolutely tremendous in the past and with chemistry quickly building, they will definitely be on medal-watch. Speaking of chemistry, the Brascia sisters in Mary and Maggie also make their return and will draw upon their sister telepathy.
Of course, it's not a PPA women's doubles bracket without mentioning the favorites Callie Smith and Lucy Kovalova, who came up medal-less as a duo in the last PPA tournament. Rounding out the bracket are Vivienne David/Andrea Koop and Irina Tereschenko/Etta Wright.

Podium prediction: 🥇Anna Bright & Parris Todd 🥈Callie Smith & Lucy Kovalova 🥉Vivienne David & Andrea Koop