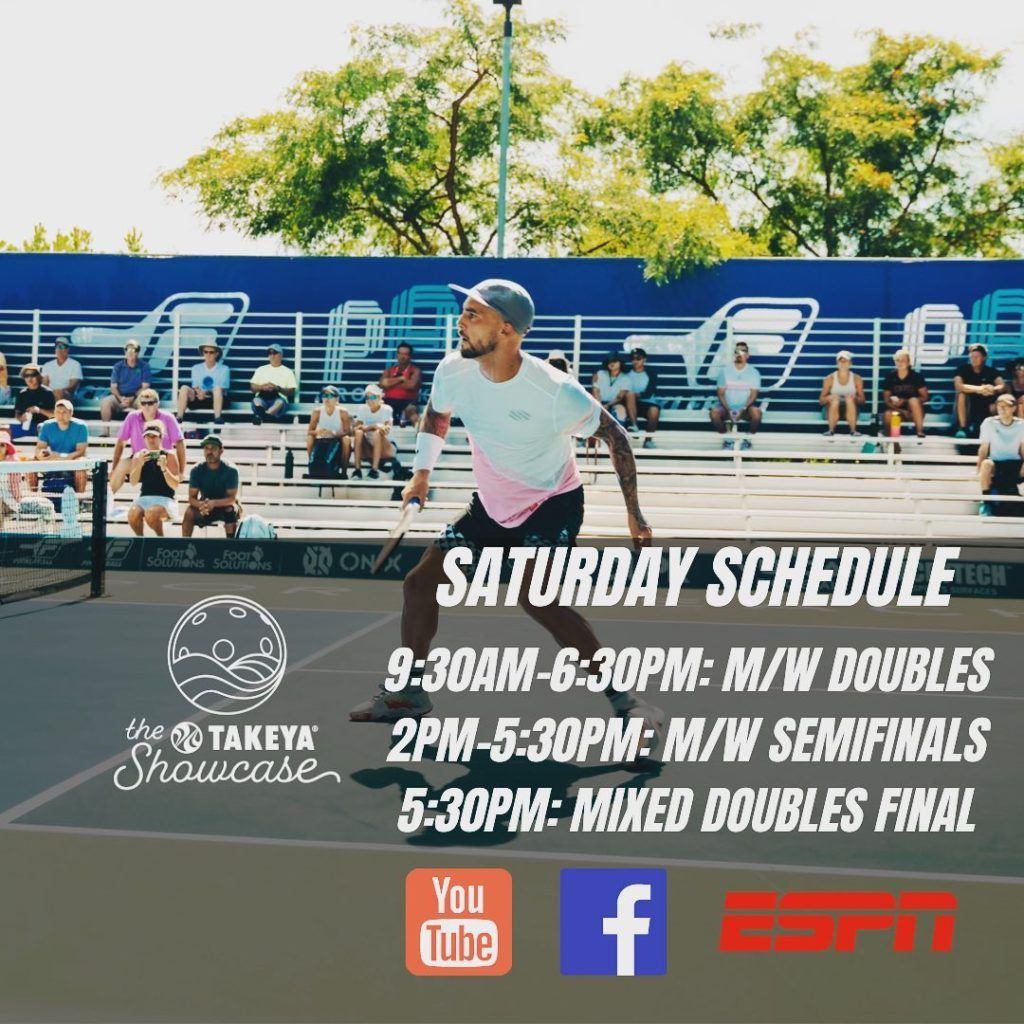 PPA Takeya Showcase Mens Doubles
Here we go! Men's doubles starting off the morning. Kyle Yates/Joey Farias vs Rob Nunnery/Rob Cassidy on Championship court. Cassidy leaving everything on the court and setting the tone for what we expect to see the rest of the day. The Robs get the win 11-8, 11-9.The McMakin bros took out Dylan Frazier/Matt Chou in an early round upset. This match had no room for error and went to extra pickle in both games. The cowboy hat must have been the difference for the McMakins allowing them to advance 12-10,12-10.
Men's Quarters
We are on to the quarterfinals on the men's side and just kicking off the women's bracket. The best matchup on the men's side is Jay Devilliers/Pat Smith taking on Steve Deakin/Collin Johns. The European Duo have been on a terror in 2021 and we will see if the C.Johns/Deakin team can stand in their way.Johns/Wright moved through their quarter final matchup unscathed. They didn't even seem to break a sweat taking down DY Young/AJ Koller 11-6,11-6. They will face the winner of the Devilliers/Smith vs C.Johns/Deakin matchup. Make sure not to miss that matchup between the with the Johns Bros or Ben and Matt vs Jay and Pat.
On the bottom half of the bracket, Tyler Loong/Spencer Smith's run was hit a wall against Dekel Bar/Adam Stone. They forced three games but ultimately fell to higher ranked team. Bar/Stone will go on to face Team NewGuffin in semis. Team NewGuffin has not dropped a game on the day.
Upset in the Women's Bracket
An early round upset in the women's bracket has altered what the podium is going to look like. Jill Braverman/Susannah Barr shocked the number two seed Jesse Irvine/Catherine Parenteau in an 11-4,11-9 upset. This clears their way for a semifinal matchup against Smith/Tereschenko. Smith has expressed interest in playing on Sunday and will have a great chance at a medal in Newport Beach. I'm not sure what changed her mind, after withdrawing from the singles event on Thursday.
Team waters drew the short stick in the seeding process. Not only did they not have a bye, but were also set on the same side of the bracket as Jardim/Kovalova. I'm not sure how that shook out but they went on to defeat the team with the bye, Stratman/Carr 11-2,11-2. The massive semi-final between the Waters and Jardmin/Kovalova is on now. Tune into the action
on the
PPA Youtube channel
!
Sign up for The Dink Newsletter!
Men's Semis
Johns and Wright are scary good together. The Johns bros have had trouble with Devilliers/Smith in the past but Johns/Wright seemed much more confident playing together. They went to three games in the semi but Johns/Wright won 11-2, 8-11, 11-8.
Team NewGuffin got the unfortunate task of playing Bar/Stone in the semifinal. This matchup seemed like a difficult one for the number two seed. Adam Stone reads all of Riley Newman's court movement and Dekel Bar is always leaning over the kitchen ready to capitalize on any mistake.
A theme of the day was the wind favoring one side of the court. Teams playing with their back to the announcers' booth had the advantage all day long. It was no different in this close semi-final matchup. The teams split the first two games but in game three Team NewGuffin got out to an early lead and Bar/Stone could never recover. The match was won 11-7, 2-11, 11-2.
Team NewGuffin will go on to face Johns/Wright in another epic matchup on Championship Sunday. Will they finally get over the hump to take out Ben Johns and steal a Gold Medal? Or we will see the GOAT continue his reign with a new partner.
Women's Semis
Jardim/Kovalova gave the Waters all they could handle in the semifinal. The consistency and inability to make mistakes led them to win over the fast play from the Waters. In the second semifinal, the new combination of Irina Tereschenko and Callie Smith got the win over Braverman/Barr 11-1, 11-5. This sets a new precedent for Callie Smith as it appears she will be competing for the Gold in Women's doubles tomorrow.
Tereschenko/Smith were a dynamite combination all day long and we will see tomorrow if they have what it takes to beat Jardim/Kovalova. Worst case, they are leaving with some Silver water bottles and a check for $3,500. Not a bad day's work.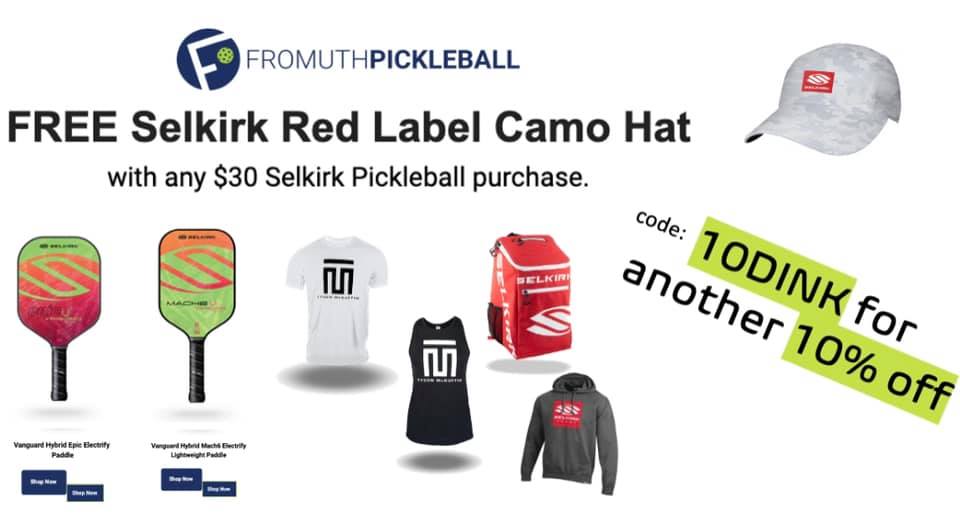 The Biggest Upset of 2021
Ummmm what just happened?? Wright and Kovalova had seemed content riding alongside Ben and Simone for most of 2021. The four of them are close friends and each others doubles partners for this event. But something in the air was different today. Maybe it was the format, maybe it was Matt Wright playing out of his mind all weekend. Ben and Simone just did not have the untouchable aura that usually surrounds them.
Wright and Kovalova tipped the scales in a close game one, winning 11-9. Taking this first game planted the seed that the upset was possible. The biggest difference I saw in the way they played today, was the willingness to go at Ben Johns. They did not shy away from dropping to Johns on their third shot and even driving behind him to keep him honest.
It becomes very necessary to keep Johns on his side of the court. It allows you to send more shots to Jardim and make Johns second guess poaching. Johns and Jardim settled into a groove and took game two 11-3.
Game three would normally see Johns/Jardim continue their run and take this game and the next one. Two aspects of the Wright/Kovalova strategy prevented that from happening. Kovalova's patience in 'the dink' game was unreal and Wright was 'lights out' whenever the dinks went to his side of the court. Wright Kovalova won game three, 11-5 to go up two games to one.
Game four saw some of the longest points I've seen in a pickleball match. Kovalova/Wright were stretching points out and forcing Jardim to take a chance to win points. Johns/Jardim got the best of Wright/Kovalova but had to do so on some low percentage shots. They won a close game four 11-9.
Game five was back to the long dink rallies that were seen all match. Fifty plus shot rallies between Kovalova and Jardim that usually ended with Jardim testing Matt Wright down the line. He has earned the nickname Matt 'Lights Out' Wright with his play this weekend and especially in this finals match. Executing flawless Ernes on any ball sent his way and finishing points with clean overheads and forehands.
The patient strategy was enough today and Matt and Lucy finally got the win they have been chasing for years. Congratulations Matt and Lucy and a well earned five gave victory and their first PPA Mixed Doubles Gold of 2021!
What a Day Already Don't Forget About Bronze
The Men's Bronze Medal match was between Devilliers/Smith and Bar/Stone. Bar/Stone were completely locked in after taking out Young/Koller. They were playing some of the best pickleball I have ever seen them play. Drops were on point, Bar was flying over the kitchen. It would have been tough for any team to beat them at this point. A great win to get them back into the top three conversation and leave Newport with a medal.
The Women's Bronze Medal match was between the Waters and Braverman/Barr. Both had to win decisive matches to reach the medal match knocking to Jansen/Esquivel and Stratman/Carr respectively. A crazy close match, to top off Braverman/Barr's day, but the Waters drove their way through to some Bronze Water Bottles. Hoping to see them on the opposite side of the bracket from Jardim/Kovalova next week.