Little sister, Jorja Johnson, is on top of the world as she, with her partner Dylan Frazier, beat big brother, JW Johnson and his partner Lee Whitwell in the finals 11-0, 11-6. That was the first time that Jorja has topped JW in a medal match. Alex Neumann and Parris Todd walked away with the bronze. Let's get into the matches below.
Gold Medal Match
Little sister goes BIG, as she beat her big brother JW twice on Friday! First, they played in the winner's bracket final where Jorja and Frazier won 11-9, 11-5, marking the first time Jorja has ever beaten her brother in a tournament. Then the champs did it again to secure the gold.
Not only were Jorja and Frazier playing absolutely insane, but their anticipation was on another level, most likely due to the fact that these 4 are constantly playing with and against each other. Jorja did a great job of standing straight on from JW and withstanding his barrage of attacks, countering effectively.
Frazier did the same thing to his opponent head on from him: Whitwell. But instead of electing to counter Whitwell's attacks, Frazier was the aggressor, throwing his own set of attacks at Whitwell and JW.
I'm sure the dinner table will be all smiles from Jorja tonight knowing that she stood tallest on the podium out of the siblings today. As for JW, he will have to shake off the loss from his sister and opponent Frazier, as they are teaming up with each other on Saturday in men's doubles.
GET 10%OFF  YOUR ACACIA PICKLEBALL SHOES AND MOST OTHER GEAR WITH CODE 10DINK AT FROMUTHPICKLEBALL.COM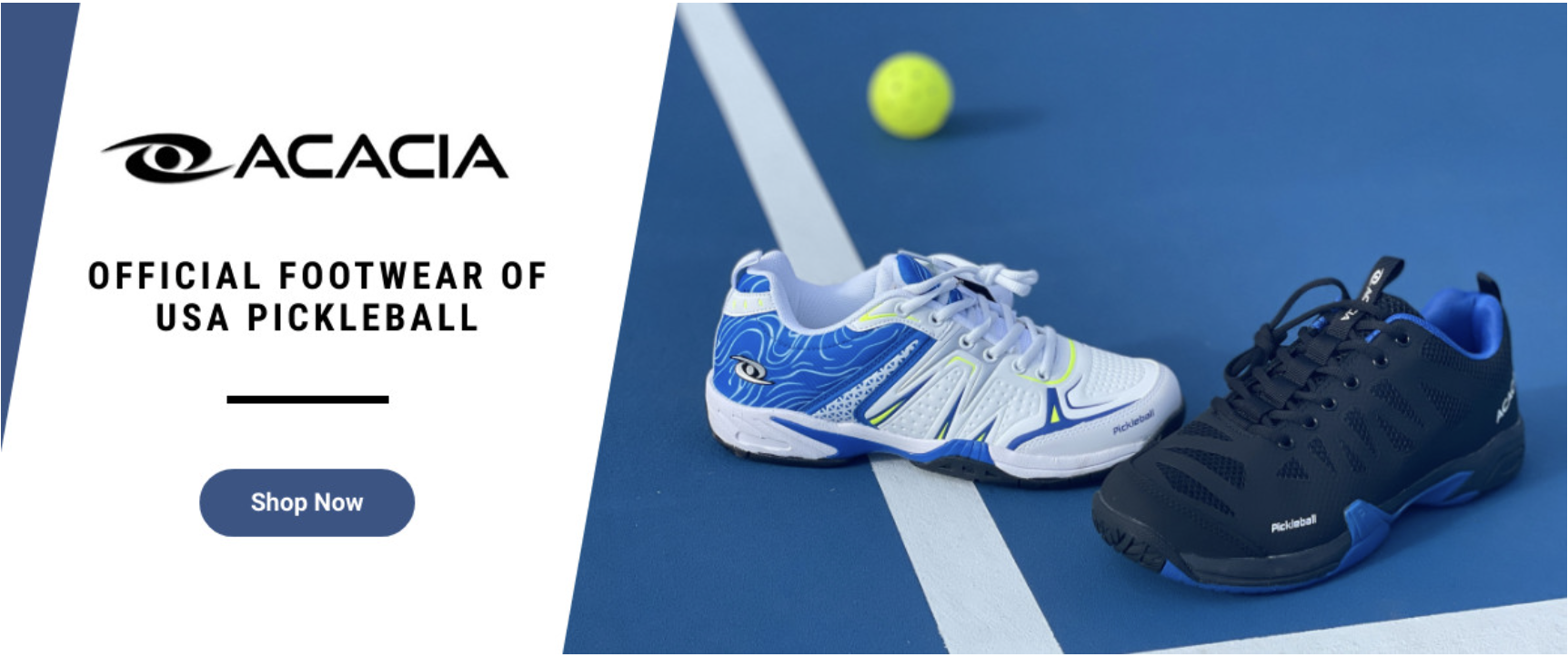 Bronze Medal Match
Neumann gets his first pro medal, as he fought all day alongside Todd. While I am sure they were both searching for something a little more…well…golden, Neumann has to be pretty pleased with how he and Todd played Friday.
Neumann and Todd lost to Johnson and Whitwell in that bronze medal match 11-7, 11-3. Neumann and Todd played their opponents extremely tight in the first game, even tying it midway at 6-6. However, Johnson and Whitwell got in a groove to close the game out, going on a nice 5-1 run.
They then carried that level of play into game 2, got out to a strong 6-2 lead, and rode it to victory.
Parris Todd
Todd's doubles game is improving at a rapid rate, even saying to ​​Lauren McLaughlin after one of her matches that she is focusing more on doubles. That was one of the main reasons why she is not playing in singles this weekend. Her, coupled with Neumann, created a dynamic, powerful, offensive team that created serious problems for their opponents including 4th place Anna Bright and James Ignatowich.