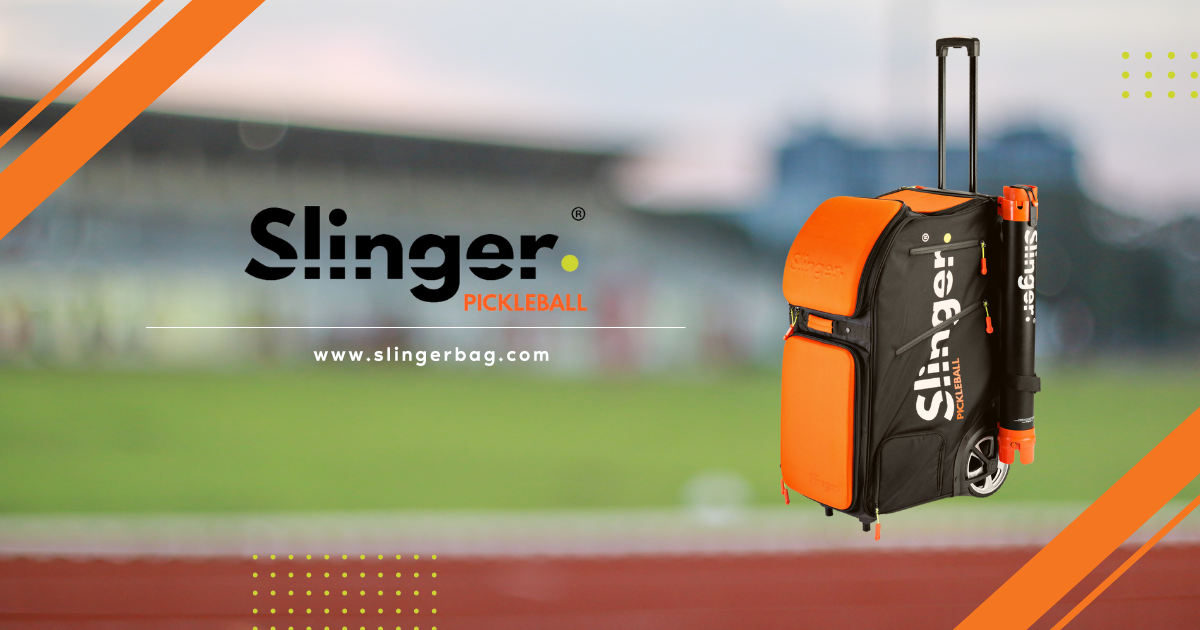 While actually playing games of pickleball is an important part of practice and learning, playing with other people brings with it many unpredictable factors. Often, it's hard to get that consistency needed for meaningful training and specific shot improvement.
Meet Slinger Bag Pickleball, a lightweight, portable ball launcher aimed at all levels of pickleball players. It holds up to 120 balls and allows users to control the speed, feed, elevation and spin, facilitating a wide variety of play, practices, and workouts.
Because it sets up in less than a minute, it's a great way to drill while you wait for your group to show up – or to easily bring with you to an empty court for a hard training session.
There isn't any other product like this on the market – because Slinger Bag doesn't just throw balls at you. Its extra large capacity, predefined drills, shot customization, and ease of use allow you to focus on your training with minimal setup.

Slinger has made a limited number of Slinger Bag Pickleball Slam Packs available for pre-order via www.slingerbag.com.
The Slinger Bag Pickleball Slam Pack includes:
Remote Control
Oscillator
Ball Tube
Camera Holder
Charger
This is a great opportunity to ensure that you are one of the first to enjoy a Slinger Bag Pickleball launcher.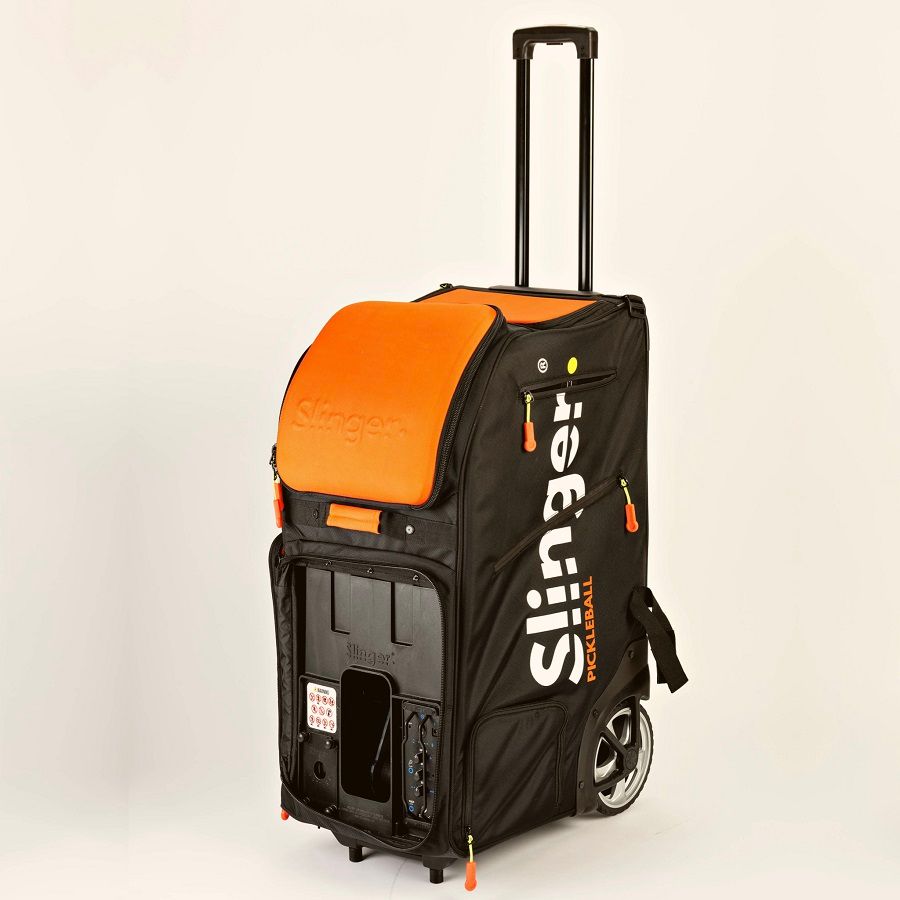 Highlights for Slinger Bag Pickleball:
Dimensions: 14" x 18" x 34" (35.6cm x 45.7cm x 86.4cm)
Launch speed varies from 10-45 mph (16-73 km/h) *The type of Pickleball used will also affect speed and spin.
Powerful Lithium Ion battery lasts up to 3 hours
Easy on/off control for both the Slinger Bag and Slinger Oscillator with the convenient remote control
Launcher is equipped with an Elevation Knob, easily adjusting the elevation between 10 and 40 degrees
Launcher has a variable ball feed frequency between 2 and 7 seconds. Giving the player the ability to run a variety of drills.
Learn more about this one of a kind pickleball product here.
---
If you want to keep up with everything pickleball, you've got to sign up for our newsletter. We break news faster than anyone in the game. Subscribe below: