Day one is in the books at the PPA Championships in Las Vegas, with Anna Leigh Waters and Catherine Parenteau punching their way into the championship Sunday, while Ben Johns and JW Johnson did the same on the men's side.

Thursday Highlights
Salome Devidze and Dylan Frazier both took bronzes
The rematch between Waters and Parris Todd will have to wait
No. 1-seeded Tyson McGuffin lost to Federico Staksrud then withdrew in the backdraw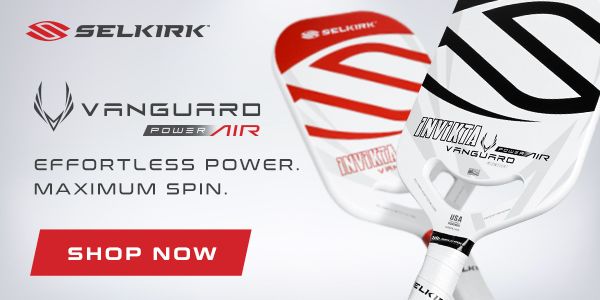 Men's Singles
Arguably the best APP singles player in Johnson will go head-to-head with the PPA's number two-ranked singles player in Johns on Sunday. That will provide more evidence to the growing debate about which tour possesses the better singles lineup: the PPA or APP. To bolster that case, the predominantly APP player, Frazier, took four wins in the backdraw including his winning performance over Staksrud to take the bronze.

After losing to Johnson in the winner's bracket, the Missouri native had key wins in the opportunity bracket against some of the PPA's finest, including a 16-14 win over Jay Devilliers and a gritty 15-7 dub over Frank Anthony David. But let's get into the men that will be featured in the finals.

Johnson made it look easy on his way to the finals by not dropping a game. He had solid wins over his former doubles partner Frazier and his growing singles rival in the Argentinian Staksrud. In the semi-finals against Staksrud, Johnson thrived off of his deep returns, making it extremely difficult for Staksrud to pass him on his third and fifth shots. The Buenos Aires-born player will certainly be watching the film back, wishing he would have made Johnson play more of his third shots, instead of hitting them into the net or out.

While Johns came out of the bottom half of the bracket, his road to Sunday was a little more challenging, after receiving a bit of a scare from the lefty, Tyler Loong. Loong beat Johns last tournament, and was poised to take another win off of the Joola-sponsored player. After dropping the first game 1-11, the lefty came storming back to take a tight one in game two, 11-9.

Loong continued his well-rounded play in game three making Johns work for every point. Loong had the lead at the side switch in the third game 6-5, but it was downhill from the underdog from there. Johns strung together six unanswered points, and took the match. Johns had one final match to play and he handled business against the Frechman, Devilliers, 11-8, 11-7.
RAPIDLY IMPROVE YOUR GAME OR YOUR MONEY BACK WITH PICKLEBALL MASTER COURSE! GET 10% WITH CODE THE DINK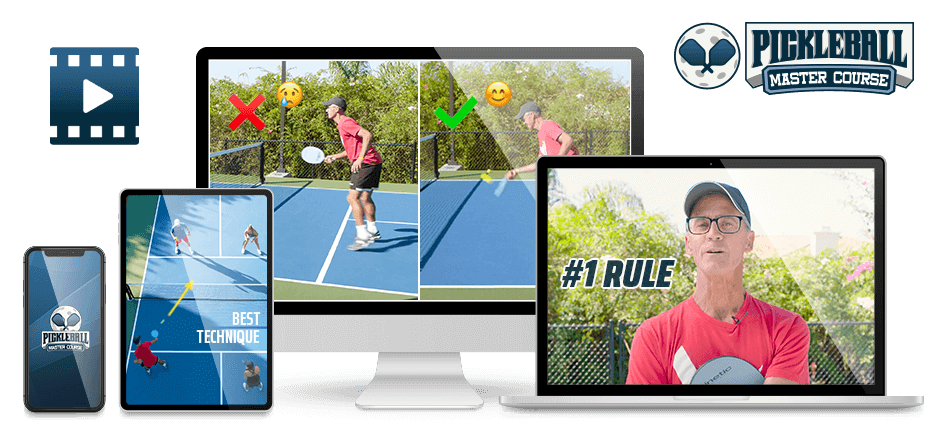 Another APP favorite, Zane Navratil, showed that despite not being able to use his famous spin serve, as per PPA rules, he can still hang with the best of them in singles. After receiving a bye in the first round, Navratil was able to get two wins, including a big win against former division I tennis player James Ignatowich. Navratil made it to the quarter-finals where he lost to Devilliers in straight games. He then elected to pull out of the opportunity bracket.

Hunter Johnson, who took a silver medal in singles last month at the Baird Wealth Management Open, had a great run on Thursday, and was one win away from making it to the bronze medal match. Johnson lost to Staksrud in the winner's bracket and again to him in the consolation bracket.
Women's Singles
The rematch between Anna Leigh Waters and Parris Todd, will be the rematch that never was…for now. Instead the 15-year-old phenom will play familiar foe and PPA number two-ranked singles player, Parenteau.

Fans were looking for the potential rematch between Waters and Todd, as Todd has been the only woman to take a win off of Waters in singles this year. That win came in the finals at the PPA Orange County Cup in June. After the match, Todd took to Instagram to acknowledge her solid run in singles, "Good singles semifinal run here at the Vegas PPA, but I haven't said my last word yet…."

Does this mean that Todd is still 100 percent locked in for the remainder of this tournament, or is she saying she will be back for Waters in the future? I guess we will have to wait and see. But given that Thursday was Todd's first singles action since sustaining an injury at the MLP Newport Beach event in August, it's fair to say it was a successful return.

Todd lost to Parenteau in the semis, after beating her in game one, 11-0. Parenteau showed tremendous resolve by staying in the match, despite putting a donut on the board. The Canadian raised her game immensely by hitting deep and uncomfortable shots for Todd to return and staying in rallies as long as possible. Parenteau got Todd off her game and rhythm and was able to take the victory. After the loss, Todd retired from the bracket.

Waters did her part to make the rematch a reality by winning her three matches. In typical Waters fashion, she didn't drop a game, which is something she has done in her last few tournaments in singles. She had victories over Emily Ackerman, Mary Brascia and Irina Tereschenko.

Brascia played Waters in a super tight first game, narrowly losing to the Paddletek player, 11-13. Brascia went down early 1-6, but slowly started to mount her comeback. Brascia did an excellent job at making Waters work for every point and constantly gave her a different look. The Southern California native benefited from some big third shots rips and her patented cross court third shot rollers, that are in between a drop and a drive. However, in game two, Waters took a commanding lead from the start and didn't give it up.

Devidze, after losing her second round matchup to Tereschenko, had to win four matches in the opportunity bracket to win herself the bronze. That bronze victory came against Anna Bright, where the former Georgian professional tennis player won in straight games. Devidze also benefited from the Todd withdrawal, as it gave her a win and also allowed her not to play against an extremely tough opponent.

Fans were hoping to see Devidze and Waters meet for the first time ever, but that dream was derailed by Tereschenko, who has had Devidze's number as of late. In the consolation bracket, Devidze won a close win against Brascia in some extra pickleball, winning 17-15. A Todd-withdrawal and a win later, Devidze walked away with the third place finish.