DJ Young and Mario Barrientos were gearing up for a shot at gold when Mother Nature decided to crash the party. Following the men's bronze medal match where Young Barrientos defeated Altaf Merchant/John Cincola, rain clouds moved in and doused the courts.
Zane Navratil and Andrei Daescu won the winner's bracket and were also awaiting the final match. All four players came to an agreement that they did not want the match postponed until tomorrow so the gold was awarded to Navratil and Daescu.
Results
🥇Zane Navratil & Andrei Daescu
🥈DJ Young & Mario Barrientos
🥉John Cincola & Altaf Merchant
RAPIDLY IMPROVE YOUR GAME OR YOUR MONEY BACK WITH PICKLEBALL MASTER COURSE! GET 10% WITH CODE THE DINK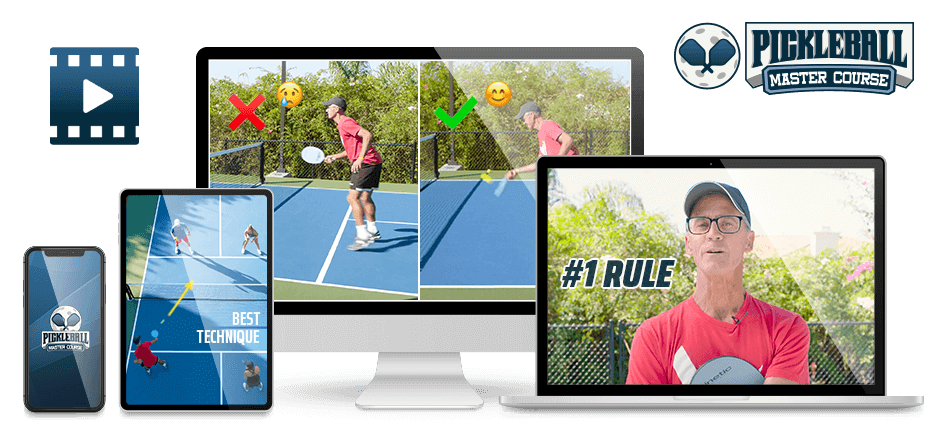 Round Robin
With only 5 teams in the ladies' draw, the format was changed to a round-robin. Michelle Esquivel and Jade Kawamoto went undefeated on the day and brought home gold.
This is both Kawamoto's and Navratil's second gold of the weekend. Navratil will be chasing the triple crown on Sunday but Kawamoto is sitting out from singles and settle for two golds.

Results
🥇Michelle Esquivel & Jade Kawamoto
🥈Susannah Barr & Lina Padegimaite
🥉Regina Franco Goldberg & Parris Todd