The Alabama man Rafa Hewett gets a home state gold medal at the APP Alabama Classic, as he and Lauren Stratman fended off Megan Fudge and Ryler Deheart in a three game series. The number one seeds, Jorja Johnson and Gabriel Tardio, were left with bronze, after winning three matches in the opportunity bracket.

The gold medal match, aka the battle of the lefties (Hewett vs. Deheart), was all about which team was able to impose their will more. Stratman/Hewett wanted to keep the ball sped up and in the air, while Fudge/DeHeart aimed to extend the rallies through dinking and resets.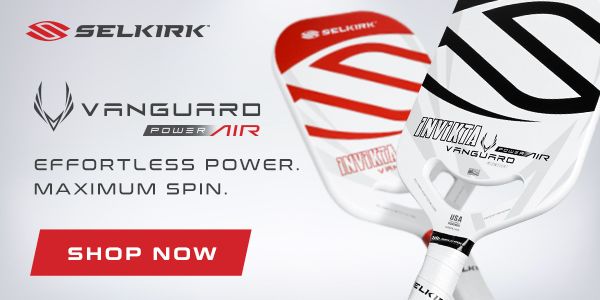 In the first game, Stratman and Hewett came out absolutely on fire, shaking and baking their way to an 11-2 victory. In the second game, it took a completely different turn, with Fudge and DeHeart dinking and third shot dropping to an 11-9 win

That set up an epic game three, where both teams had their own runs utilizing their very different gameplans. Fudge/DeHeart had a slim 6-5 lead at the side change, but couldn't score much more after that. The Alabama native and the Tennessee resident amped up the intensity and pace and rode that to a 11-7 dub. Hewett got his first gold medal of the year, while DeHeart got his first medal of the year.

The same theme of the gold medal match was on display in the bronze medal match, with Fudge/DeHeart sticking with the same dinking strategy against the youngsters in Johnson/Tardio. Fudge did an excellent job at neutralizing the attacks of Johnson and keeping her dinks low and unattackable. That gave Fudge/DeHeart the win, 11-7, 10-12, 11-5.
Some surprises from Friday included the three-seeded Alix Truong and Julian Arnold going down to the 11th seeds Ewa Radzikowska and Marshall Brown in their first match of the day. They then battled back in the consolation bracket and won two in a row before losing to Johnson and Tardio.

The number four-seeded team of Maggie Remynse and Pablo Tellez also had a shorter day than anticipated, going 1-2 overall. After receiving a first round bye, they lost their first match in devastating fashion to Fudge/DeHeart 11-1, 11-0. In the backdraw, they got one win, only to lose to Amanda Hendry and William Sobek.