The singles action has started in snowy Minnesota. The men's bracket has completed their first round and are working through round 2. Tune into the action on youtube.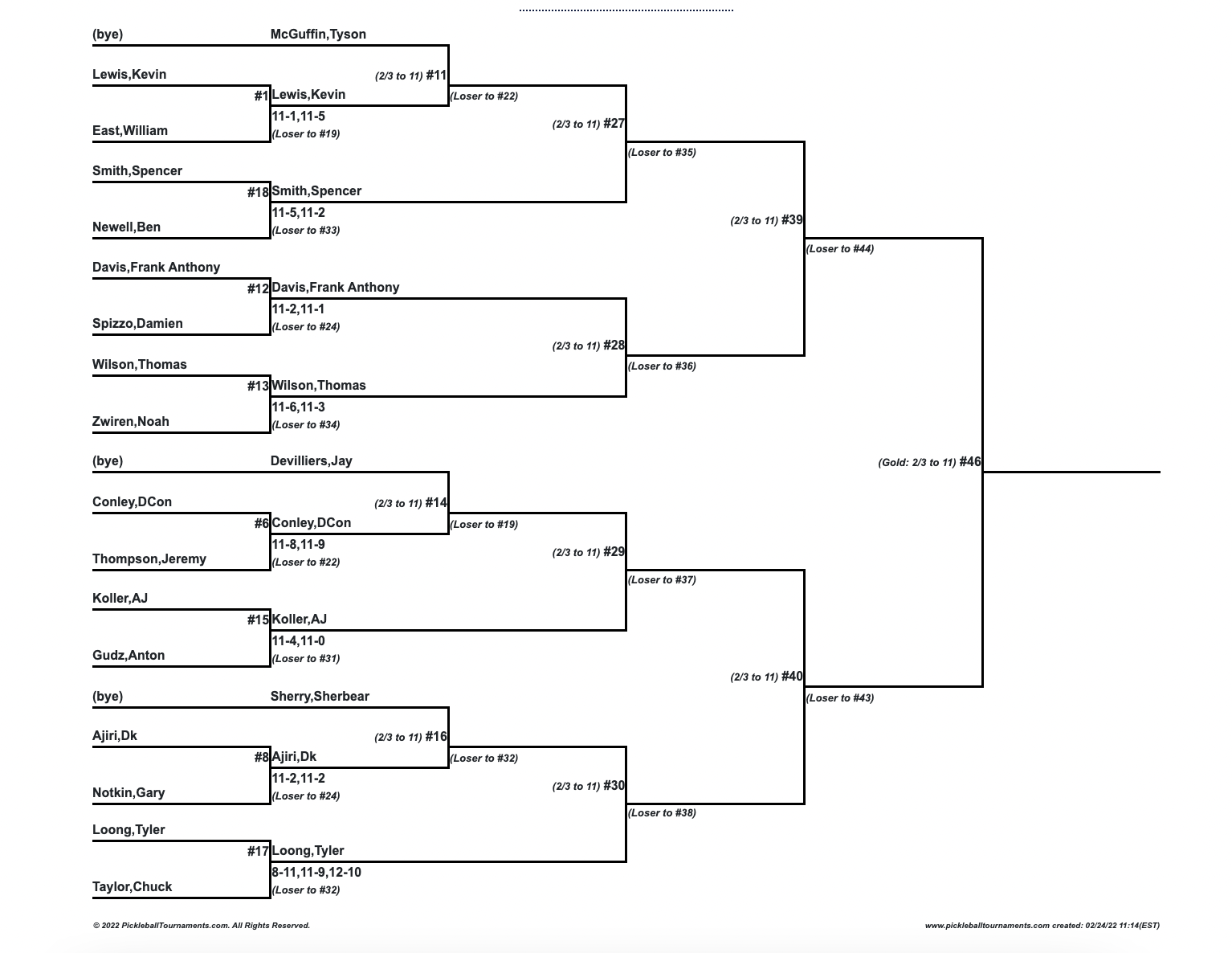 If you take a good look at the bracket you'll see no Ben Johns, no Zane Navratil, and no JW Johnson. That means a new player will win PPA win singles gold this weekend. After collecting silver medals at almost every stop on tour Tyson McGuffin has to seize this opportunity.  
GET 10%OFF  YOUR ACACIA PICKLEBALL SHOES AND MOST OTHER GEAR WITH CODE 10DINK AT FROMUTHPICKLEBALL.COM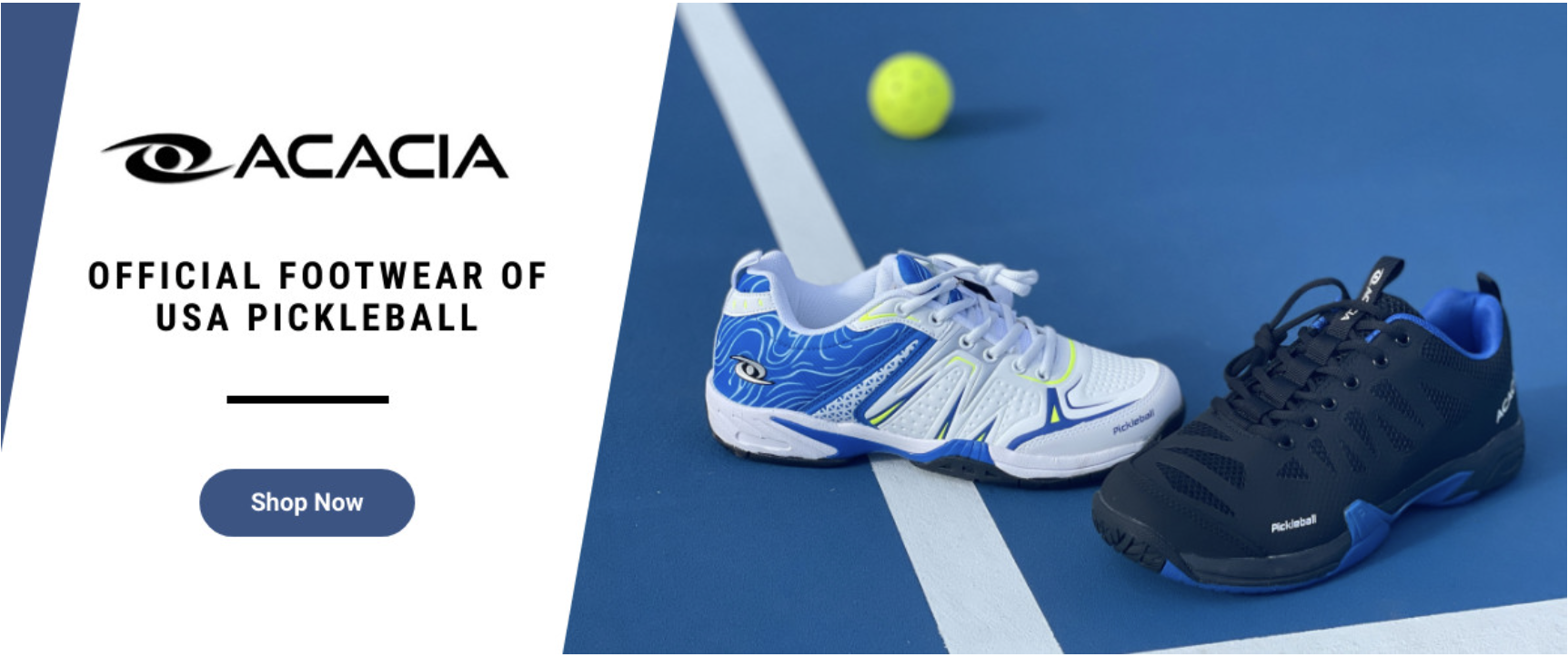 Loving the Jay Devilliers vs AJ Koller match. The friendship between these guys adds another element to the match. Fun to see them battle and split the first two games.
We've got Team Waters in the booth calling the Jay Devilliers vs Ryan Sherry semi-final. Great energy all over the court.

And just like that...Jay Devilliers closes out the semi-final match 11-3, 11-7 to earn a spot in Championship Sunday.
Frank Anthony Davis came back to win game 1 with an ATP finish. All of the players are commenting on how slow the court is playing. After the new resurfacing, the courts are very gritty. This is causing the ball to slow down everything it bounces and creating some longer points.
Tyson made the adjustment after game 1 and closed the match 10-12, 11-1, 11-6. He and his doubles partner, Jay Devilliers will play each other on Sunday for the title.
Women's Singles has Started
The women's singles bracket has started. Irina Tereschenko and Allyce Jones were the first match on Championship Court. Jones has made strides in her doubles game but still is a little behind Tereschenko on the singles court.

Callie Smith and Lea Jansen are currently squaring off. Jansen won game 1 11-6 but Smith has scored 9 unanswered points in game 2 and is up 9-4. The pickleball momentum has swung in her favor and we could be split after game 2.