A Tournament full of Returns

The PPA is going to the biggest state in the continental US for the Austin Showdown! While it might be the Lone Star state, there are three stars coming into this contest absolutely on fire: Ben Johns, Anna Leigh Waters and Catherine Parenteau.

Johns is coming off a triple crown from the Florida Open last weekend, while Waters and Parenteau got a hold of two gold medals apiece. Tennis fans might be a little worried at the Elevation Athletic Club as the PPA is taking all of their tennis courts and turning them into 29 beautiful pickleball courts.

The pro events begin on Thursday with singles, mixed doubles on Friday, gender doubles Saturday and all gold medal matches Sunday. The men's singles and doubles qualifier brackets will be played on Wednesday allowing the competitors that make it to the main bracket to get some rest.
One caveat for this event is that players that use the CRBN power series paddle will not be allowed to use their paddle (w/o having to submit the paddle for offsite testing). This affects players like DJ Young and Thomas Wilson, Young explains more on the PicklePod.

Now let's get into these brackets!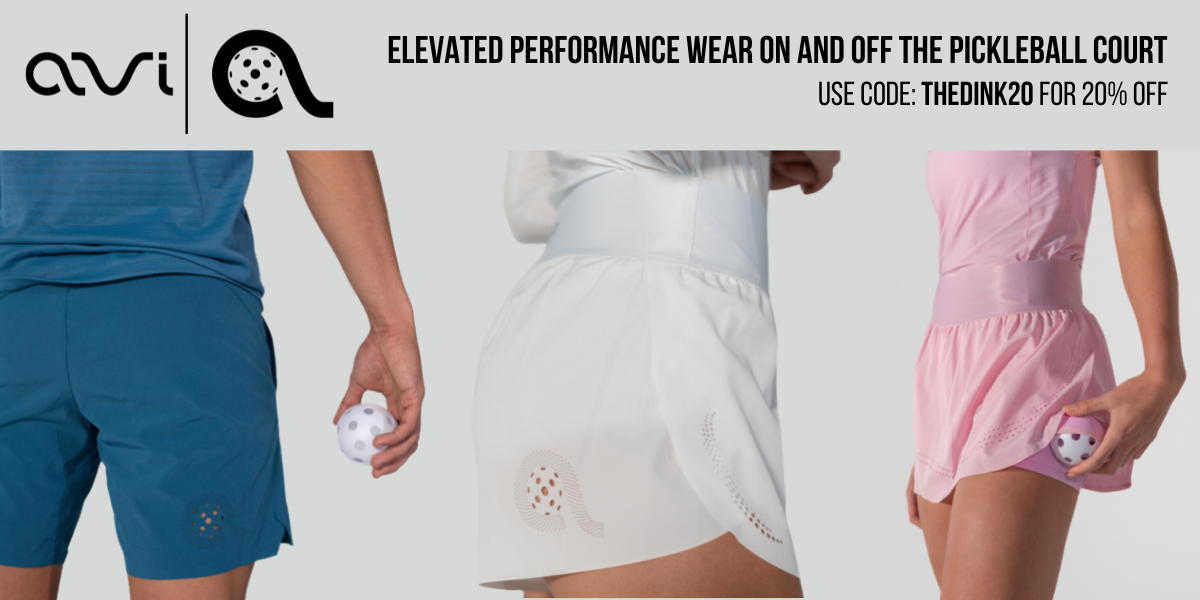 Performance wear from Avi Athletics will instantly become your go-to pickleball gear. Save 20% with code THEDINK20.
Men's Singles
After winning silver last weekend with an epic run, Collin Shick will no longer need to start that run in the qualifier bracket. Now he will begin in the main draw and will go up against Christian Alshon, aka the Tweener King, in the first round for a super exciting matchup. If he makes it to the semi-finals, he could end up in a revenge game against Ben Johns.

Tyson McGuffin is set to return to singles after he has missed the last four tournaments in singles. He played mixed and men's doubles last weekend, but he backed out of singles at the last minute. Hopefully his foot injury is fully healed and he'll officially return to singles.

Hunter and Yates Johnson, are making their PPA debuts this week. These twins stormed onto the singles scene last year and put together some impressive performances ending the year with three PPA medals combined. Last weekend's bronze medalist Pablo Tellez will be looking to return to the podium, but he'll probably have to get past the two seed/his men's doubles partner, Federico Staksrud.

Podium Predictions: 🥇Federico Staksrud 🥈Ben Johns 🥉Dylan Frazier

Women's Singles
Callie Smith is making her singles return, after not playing in the event for the last five months. Her last time playing pro singles was at the PPA Championships in October where she went 2-2. She will have some fierce competition on her side of the bracket from the number one-ranked women's singles player: Waters.

However, Waters is coming off of a shocking loss to Parenteau last week. Obviously Waters can't possibly win every single's bracket she enters, but it was definitely looking that way for awhile. Now the question is can Waters shake off the loss and get back into the gold column.

If she does, she will have to go through possibly Smith and Parenteau on Thursday. Is it possible that Parenteau figured out Waters' weaknesses? Or was Parenteau just on another level last week? The last woman that makes up the top three in this division is Lea Jansen, who has now lost to Parenteau in the finals for two tournaments in a row. Can Jansen get some revenge? This is going to be good!

Podium Predictions: 🥇Anna Leigh Waters 🥈Lea Jansen 🥉Catherine Parenteau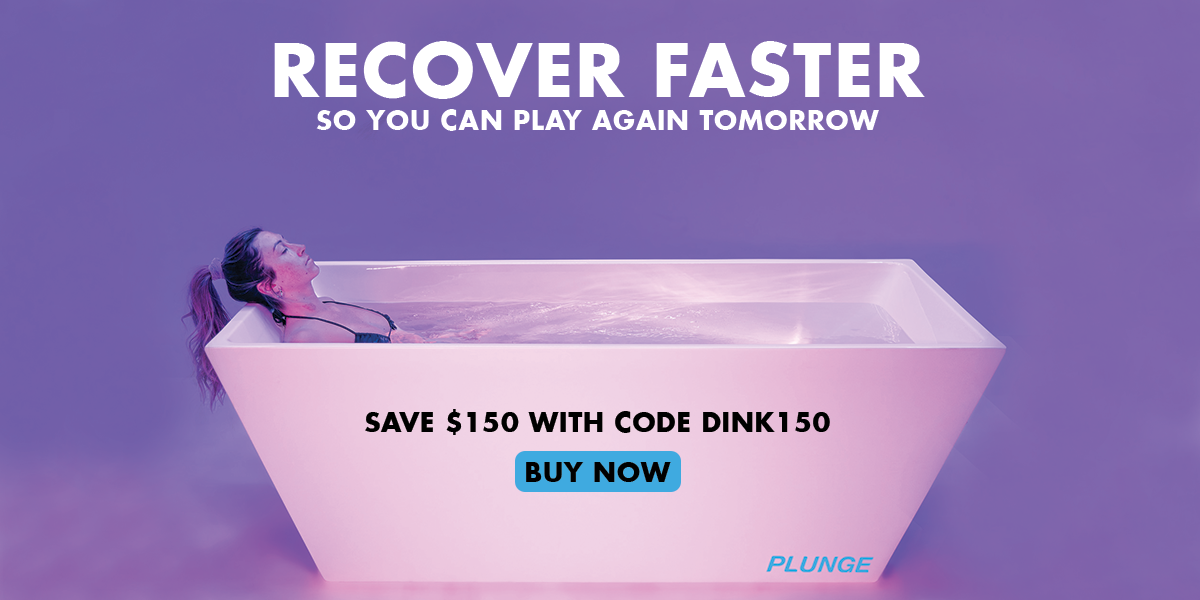 Mixed Doubles
No doubt about it now, the Anna Bright/Riley Newman partnership is done for good. This is now their second tournament apart after rumors swirled before last tournament that they were going their separate ways. Now Bright is playing with Ignatowich and Newman is teaming back up with his sister, Lindsey Newman.

Lindsey last played in the Arizona Grand Slam where she had some underwhelming results. Now she will get some help from her brother in mixed and Jessie Irvine in women's doubles. Irvine is now back with AJ Koller after playing the last two tournaments with Jay Devilliers, where they took a bronze. That leaves Devilliers with Smith.

The favorites in this bracket are no doubt Waters/Johns followed by Parenteau/McGuffin. The problem for Parenteau/McGuffin is they're on the same side of the bracket as the favorites. I am expecting bigger things from Bright and Ignatowich, as they lost in the quarter-finals in Florida. Lucy Kovalova and Matt Wright are back in action, after missing last tournament. We'll see if that little bit of rest will get these two seeds back on the podium.

Jilian Braverman, the former CEO of DUPR, is making her professional pickleball return in this bracket. She hasn't been that inactive, but she has been relatively infrequent. She last played in the PPA Takeya Showcase in November with Lea Jansen. She is playing mixed doubles with Tyler Loong and women's doubles with Brooke Buckner.

Podium Predictions: 🥇Anna Leigh Waters & Ben Johns 🥈Lucy Kovalova & Matt Wright 🥉Catherine Parenteau & Tyson McGuffin
Men's Doubles
With Wright being out last tournament, Newman lost in the first round last weekend with SoCal Hard Eights co-owner Tim Parks. Now Wright is back and Newman will be pumped to make another run to the finals with him. If they get there, will this be the tournament they're able to beat the Johns brothers? They have yet to do so this year.

The emerging third best team in this bracket is JW Johnson/Frazier, who have now medaled in their last four tournaments. On paper, they are still behind the Johns brothers and Newman/Wright, but another win against Newman/Wright and we might start considering them to be the second best team. If they both get there, they will square off in the semi-finals.

McGuffin/Ignatowich, last tourney's silver medalists Thomas Wilson/Julian Arnold, Staksrud/Tellez, Dekel Bar/Koller, DJ Young/Devilliers and Tyler Loong/Callan Dawson are just some of the other teams that will be gunning for some hardware. This division is absolutely stacked with talent!

Podium Predictions: 🥇Ben Johns & Collin Johns 🥈JW Johnson & Dylan Frazier 🥉Riley Newman & Matt Wright

Women's Doubles
ALW is back with Bright for the third time this season, after playing her last tournament with Parenteau. At this point, it seems like Waters is going to do the charitable thing and allow these women to get golds every other tournament. With Waters alongside Bright, Parenteau is going to play with Jorja Johnson, leaving Irvine to play with Newman.

If they both win their first round matches, we will get to see Parenteau/Johnson versus Irvine Newman for an offense meets defense matchup.

With Kovalova returning to the tournament scene, she will partner with Smith, where they will be listed as the two seeds. They took gold two tournaments ago and will look to make that happen once again. Their toughest match on Saturday will either come from Irina Tereschenko/Etta Wright or Allyce Jones/Jansen. Either way, it's going to be a scrap.

Podium Predictions: 🥇Anna Leigh Waters & Anna Bright 🥈Lucy Kovalova & Callie Smith 🥉Lea Jansen & Allyce Jones

Weather
I don't know about you, but when I think of Texas, I think of hot. I guess that's not the case for Austin in March. The forecast has a high of 82 F on Thursday with thunderstorms. Then it's going to cool down dramatically by championship Sunday for a high of 51 F.
That will most likely produce a hard pickleball, which is favorable for teams that like to speed it up. So if Newman/Wright can get by Johnson/Frazier they could make a serious challenge at the Johns brothers. The only thing that could mess with that hard ball is the humidity in the mid 50s. Rain is scheduled for Sunday, but hopefully it gets pushed back to Monday.