The PPA Tour is back in Rockwall, TX for the 2023 Texas Open. This weekend's event is one of the closest to PPA's new headquarters in Dallas, TX. The Oasis Tennis and Beach Club will host the event again.
Last year's event missed Ben Johns in singles but had Zane Navratil spinning his way through that division with the chain-saw serve. Tyson McGuffin was rocking the cowboy hat and teamed up with Callie Smith to win the mixed doubles division.
At this point in the year, most divisions have become predictable. We expect to see Anna Leigh Waters take the singles title and the mixed doubles title with Ben Johns. We also expect to see another battle between Riley Newman/Matt Wright and the Johns brothers in men's doubles.
What to Watch For
The men's singles division is packed again. 65 guys have thrown their name and money in for a chance at PPA gold. Last week's APP Champion Julian Arnold will be one of the 65.
Up-and-comer Christain Alshon who is 'here for the drama' will also be looking to make a run. He has one fourth place finish to date but will steal headlines if he finds the podium in Texas.
Missing from the field is a large number of APP staples. None of the three Johnson boys, no Staksrud and no Rafa. What you do get is Gabriel Joseph and Frank Anthony Davis, two of the most intriguing singles players to watch.
Women's Doubles
If you're only able to watch a little pickleball this weekend make it the women's doubles semis and finals. They have been the most entertaining in recent weeks. Four team have been leading the pack and any of the four have the potential to reach Sunday and even take the title.
Lucy Kovalova & Callie Smith | Anna Leigh Waters & Leigh Waters | Jessie Irvine & Anna Bright | Catherine Parenteau & Lea Jansen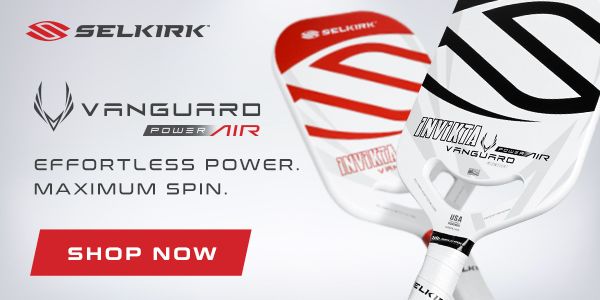 Irina Tereschenko will be paired up with Etta Wright whose stock is rising quickly. If anyone is going to crack into the top 4 it's likely to be them
Is Jay Back?
Jay Devilliers has been heating up in the back half of 2022. He took silver in DC and will look to keep the flame alive. Paired up with Irvine and singles always makes him a threat for Championship Sunday but this week we could see him there twice.
Follow along with the dink all weekend long at one of the fan-favorite stops of the year.