The PPA Riverland Open starts tomorrow in Port St Lucie, FL. The heavy base of Floridians will be entering the first PPA in Florida since the Orlando Cup last year. It will be the first-ever stop at the Riverland Sports and Racquet Club.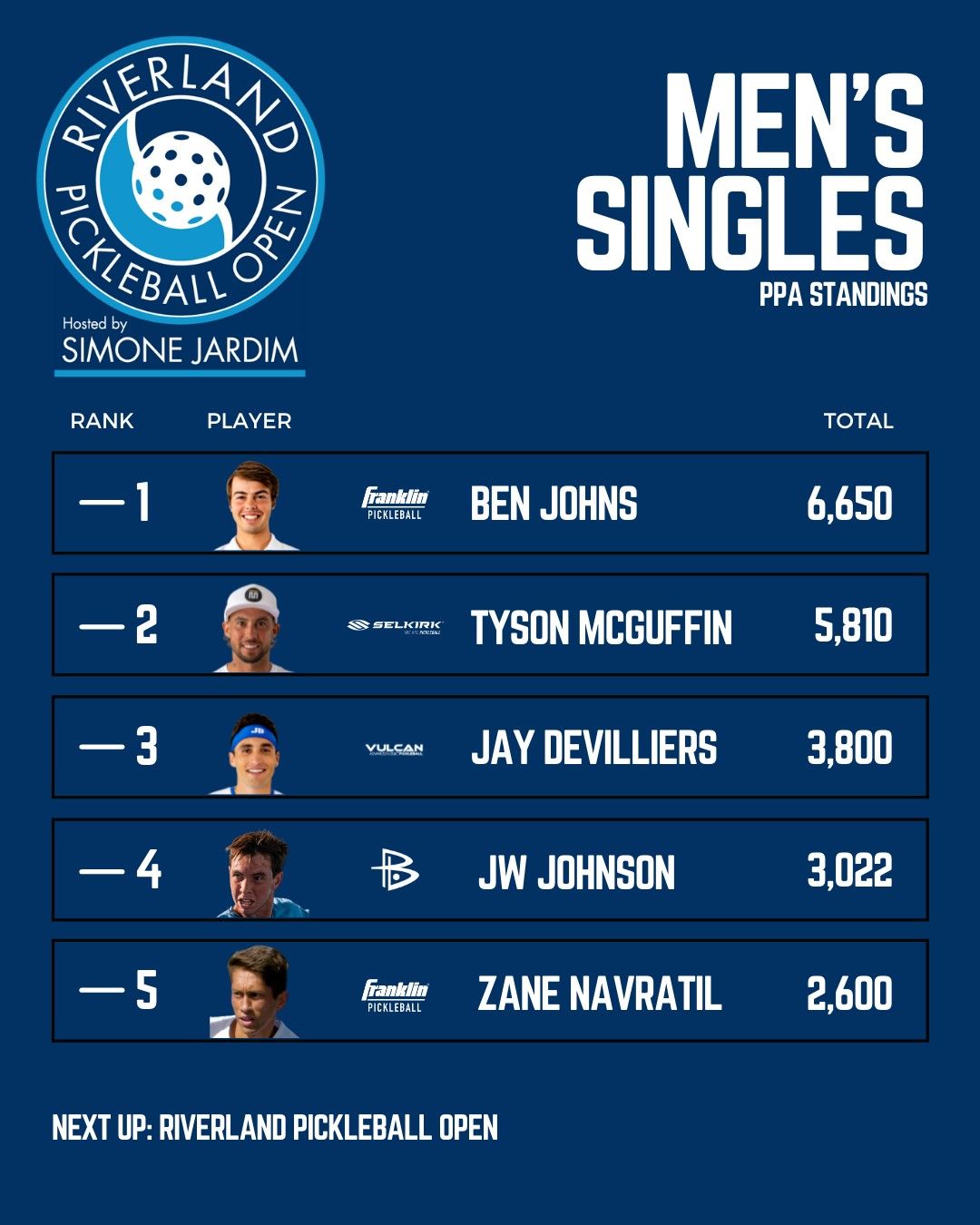 New PPA rankings were released in March and the biggest shifts are Anna Leigh Waters sliding into the number one slot in women's singles and breaking into the top 5 in mixed doubles. She will surely keep climbing that list as she and Ben Johns are yet to lose a match while playing together.
There are big draws and tons of talent down in Florida let's get into some picks for the event.
Men's Singles
With Ben Johns back in action its an easy pick for number 1. The way the rankings are setup up now we could see another Johns vs JW Johnson in the semi-finals. Johns had no issues in their last meeting but the winds in Florida have been swirling and JW has the homecourt advantage.
Thomas Wilson took bronze at the last PPA and has a great chance to take bronze again here.
🥇Ben Johns
🥈Tyson McGuffin
🥉Jay Devilliers
GET 10% OFF YOUR CRBN PADDLE AND MOST OTHER PADDLES FROM FROMUTHPICKLEBALL.COM USING THE CODE 10DINK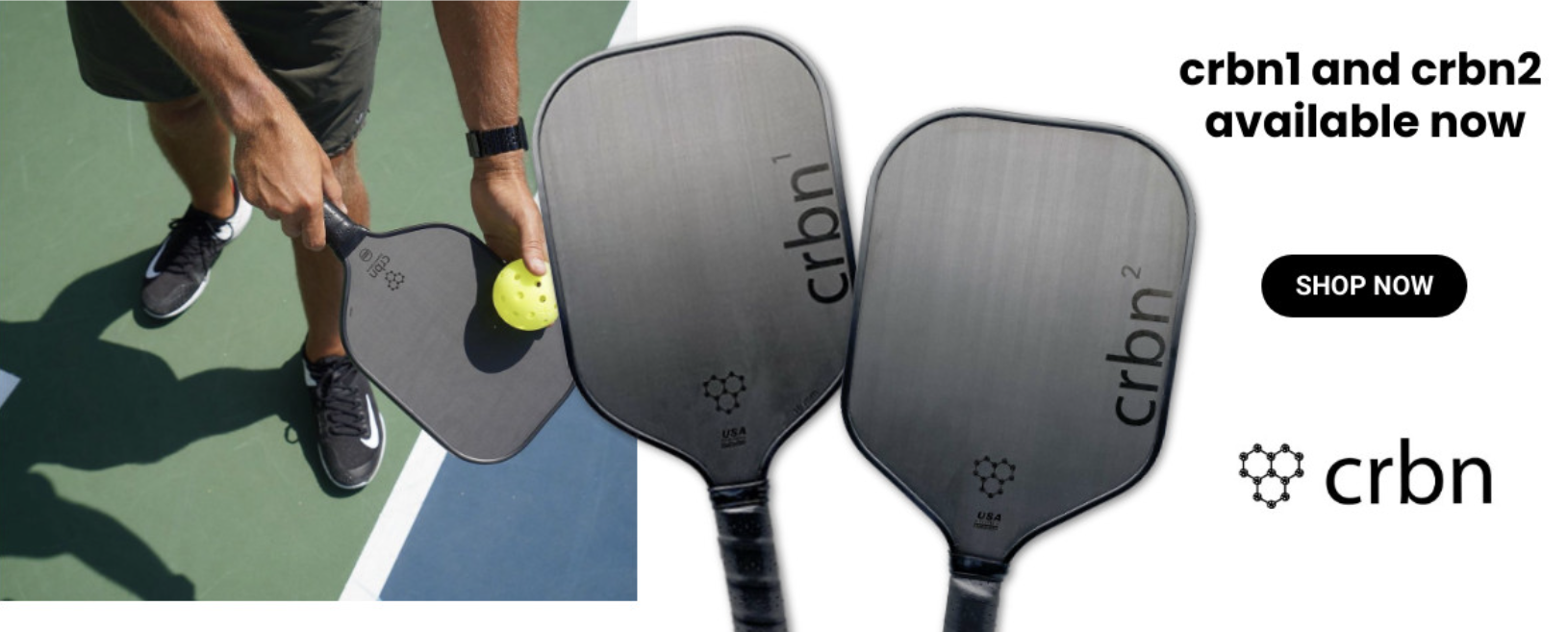 Women's Singles
Women's singles has been run by Anna Leigh Waters this year. The field is getting deeper each week and will be one of the most talented fields we have seen to date. Newcomers Parris Todd and Anna Bright will look to find their spot in the PPA hierarchy and the most recent APP champion Jorja Johnson will be looking for upsets.
🥇Anna Leigh Waters
🥈Catherine Parenteau
🥉Lea Jansen
Mixed Doubles
Easily the most exciting bracket on the tour this year in my eyes. We saw multiple upsets in Minnesota and have so many teams that can fill the podium. Everybody is climbing up the mountain only to be met by Ben and Anna Leigh and land in the second spot.
But the fight to get there is some of the best pickleball the PPA has to offer. I honestly don't know where to go with picks here. There are the most possible combinations for a final podium here.
🥇Anna Leigh Waters & Ben Johns
🥈Callie Smith & AJ Koller
🥉Catherine Parenteau & Riley Newman

RAPIDLY IMPROVE YOUR GAME OR YOUR MONEY BACK WITH PICKLEBALL MASTER COURSE! GET 10% WITH CODE THE DINK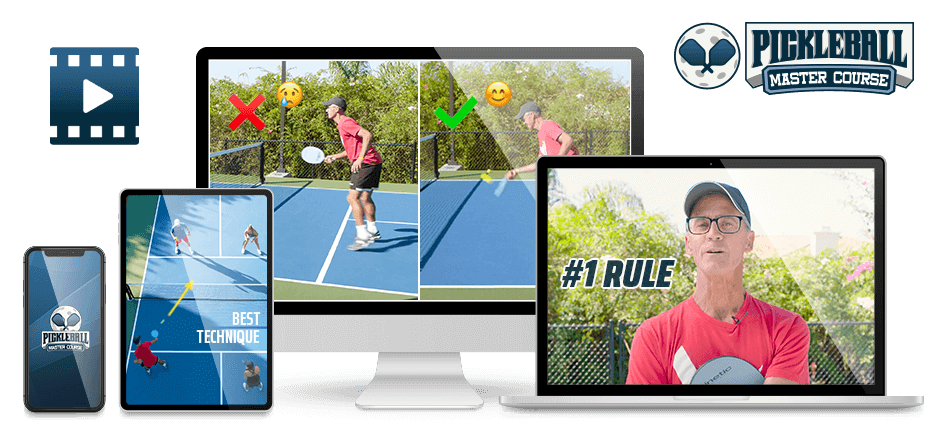 Women's Doubles
We've got a big shake up in the women's doubles field with Lucy Kovalova reunited with Simone Jardim. Callie Smith will instead be pairing up with Andrea KOOOOP. Lea Jansen and Yana Grechkina will be matching up for the first time and Lauren Stratman will test the waters with Allyce Jones.

The Waters pushed the finals to 5 games on Championship Sunday and looked more impressive in MN than the previous two stops. Anna Leigh has been looking for that triple crown and wouldn't it be fitting to win it in her home state.
🥇Anna Leigh Waters & Leigh Waters
🥈Catherine Parenteau & Jessie Irvine
🥉Lucy Kovalova & Simone Jardim
Men's Doubles
It is looking like another Johns doubles weekend unless the cousin dup or Matt Wright & Riley Newman can find a way to take them down. Pat Smith & Andrei Daescu will be a firey team that no one will have trouble finding just by the yells from the court.
JW and Dylan Frazier are due for a little PPA success and could find themselves on the podium this week. Jay Devilliers and Tyson McGuffin will have another chance to figure things out but will not be able to coast to any PPA podiums this year.
🥇Ben Johns & Collin Johns
🥈Matt Wright & Riley Newman
🥉AJ Koller & Thomas Wilson