Pickleball is finally back! The PPA is starting off their 25-event season with the Masters, held at the Mission Hills Country Club in Rancho Mirage, Calif. New talent and exciting partnerships will be on full display this weekend as they continue to uphold the Masters' tradition of rocking the all white apparel, replicating the Wimbledon look.

Speaking of Wimbledon, 2017 Wimbledon semi-finalist, Sam Querrey will be making his professional pickleball debut! Querrey, who participated in the PPA Team Championships in Las Vegas at the end of last year, is a former pro tennis player who reached a career-high singles ranking of world No. 11 and a doubles career-high of world No. 23 in 2010.

This tournament follows the traditional PPA format, meaning singles will be held on Thursday, mixed doubles Friday, gender doubles Saturday and all gold medal matches going down on championship Sunday. Let's break down these brackets!
Men's Singles
Querrey will begin his tournament with what should be his best event of the weekend. However, he will be without his signature stroke which made him feared in tennis: his serve. Instead, he will have to rely on an underhand serve, his return and big passing shots. It's hard to say where Querrey will end up in the tournament, but making it to the quarter-finals would be pretty spectacular. From there, the longer-tenured pickleballers will most likely take over.
At the top of that list is Ben Johns, who is considered by most to be the greatest men's pickleball player of all-time. The 23-year-old finished the 2022 season with the most singles' points, as he created a solid gap between him and the number two-ranked player Tyson McGuffin. Filling out the podium on points last year was the flying Frenchman, Jay Devilliers.

Those were the top flight PPA players last year, but a new influx of once primarily APP players, will be added into the mix. Those players are JW Johnson, James Ignatowich, Zane Navratil and Federico Staksrud. Johnson was the one player out of the four that was able to do extremely well on both tours, even getting himself into the top five of ranked PPA singles players.

Some dark horses entering the season are Gabriel Joseph, Christian Alshon and Connor Garnett. The latter two are relatively new to pickleball, looking to make a splash in the upcoming season. The former is a young yet experienced player looking to get back into professional pickleball after sparingly attending tournaments one year ago.

Podium Predictions: 🥇Ben Johns 🥈JW Johnson 🥉Tyson McGuffin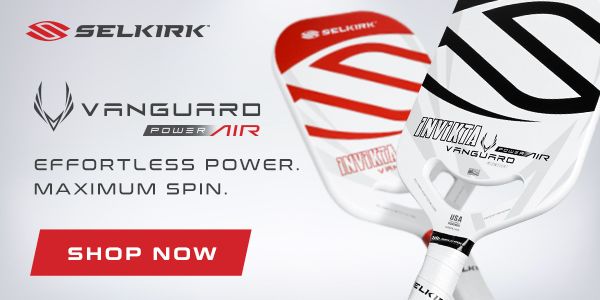 Women's Singles
Without a doubt, the best pickleball player in the world, Anna Leigh Water, will look to kick off the new season with a triple crown (winning gold in all three events she participates in). The first division on her hitlist is the women's singles division, where she only lost one match last year. That loss came to Parris Todd in June. But with Todd playing in the APP tournament this weekend, the 15-year-old will have one less opponent to think about.

Standing in her way will be Catherine Parenteau and Lea Jansen, who finished second and third in singles' points last year. As good as these ladies are, if they didn't significantly bring up their games within the last month and a half (which would be pretty remarkable), they will once again take a backseat to Waters.

The established contenders outside of the top three women are Salome Devidze, who was a top pro in the APP last year, Irina Tereschenko and Mary Brascia. While this division packs a punch, it's not the deepest by any means. Add that with Anna Bright and Todd being out of the lineup and it gives new challengers a chance to make a name for themselves. It's definitely time for new talent to emerge, and I think we'll see it in the Golden State.

Mixed Doubles
This is where the real fun begins! Imagine every player wrote their names down on a piece of paper and put them in a hat, then someone came along and randomly picked partners. That is exactly what this division looks like heading into the new year. No more Devilliers and Jessie Irvine. No more Riley and Lindsey Newman. No more AJ Koller and Callie Smith. These teams have all gone separate ways, at least for this first tournament. (AJ Koller is absent from this tournament, so maybe he and Smith will reunite).

Instead, we will see Smith team up with the Frenchman, Irvine play with Riley Newman and Lindsey Newman run it with Ignatowich. Of course we still have many returning teams including the number one-ranked mixed team in Waters/Johns, Lucy Kovalova/Matt Wright, Anna Bright/Dylan Frazier and Vivienne David/Thomas Wilson.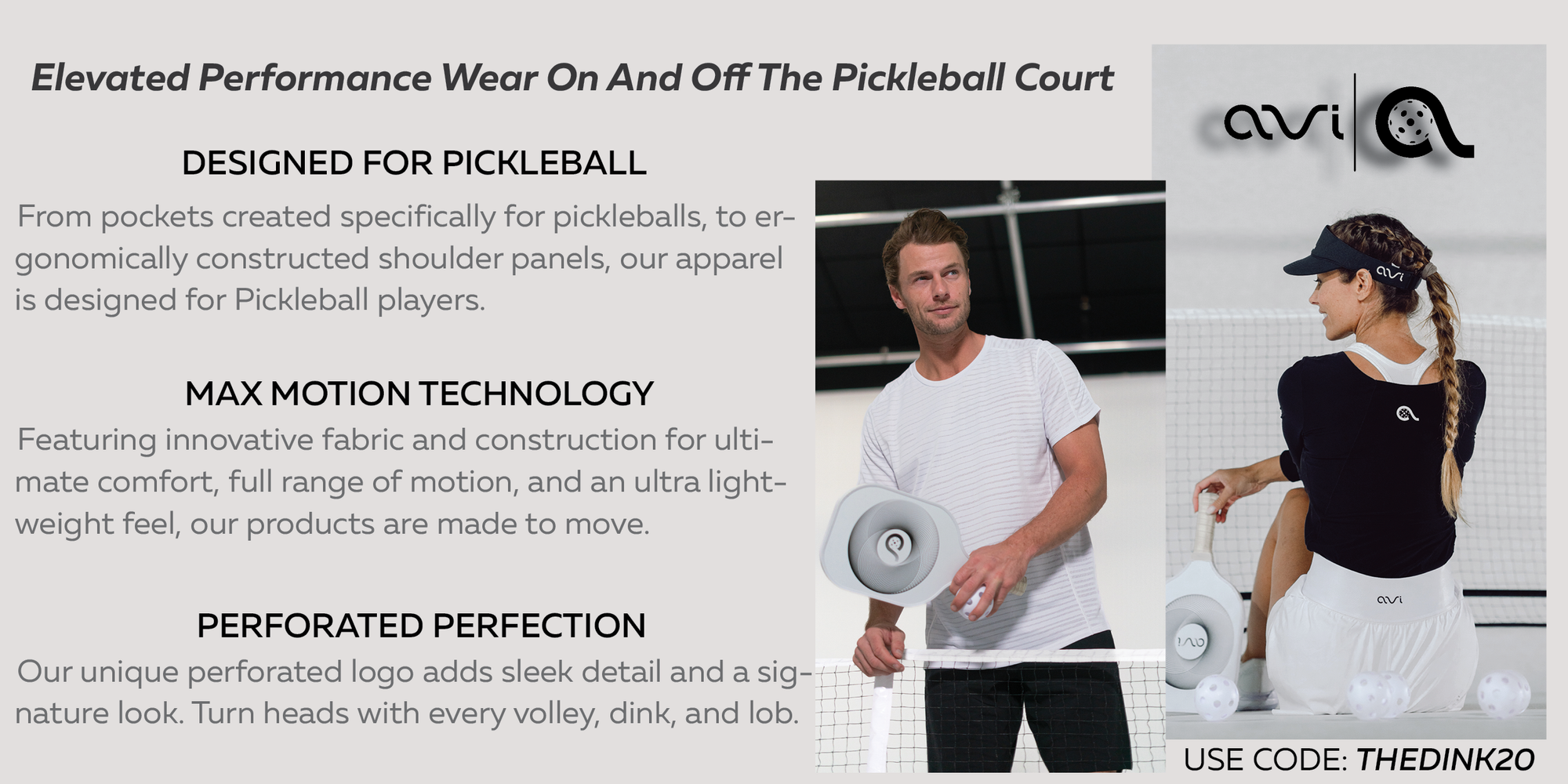 From the APP side of things, siblings Jorja Johnson and JW Johnson will pair up and see if they can get some PPA hardware as a duo. This is a huge test for Jorja who made tremendous strides in her game last year. We all know JW is going to bring his patented nonchalant demeanor, but back it up with tremendous play. Last year he took a gold with Anna Leigh Waters in mixed and a silver with Parenteau when he played in the PPA.

Until Waters and Johns lose, there's no reason not to pick them to win. However, silver and bronze is really up for grabs. The perennial favorite would probably be Irvine/Newman, but they will certainly lack in chemistry early on, especially with Newman's very unorthodox style of play.

Podium Predictions: 🥇Anna Leigh Waters & Ben Johns 🥈Jessie Irvine & Riley Newman 🥉Callie Smith & Jay Devilliers

Men's Doubles
Sam Querrey will draw a lot of attention in this bracket as he will be playing alongside homestate player Wesley Burrows. Burrows is known for his lightning fast forehand drives. Couple that with Querrey's ability to put away balls at the net and we could have something pretty exciting on our hands. Other new partnerships include Selkirk-sponsored duo McGuffin/Ignatowich, Devilliers/DJ Young and the youngsters Gabriel Tardio and Hayden Patriquin.

Out of these duos, I'm most interested in Querrey/Burrows and Devilliers/DJ Young. Querrey for obvious reasons (and because he mentioned last year he would be a top pickleball pro within four months) and Young to see how well he does with an absolute star on his side. Young is an extremely talented player, but sometimes gets a little carried away with his shot selection. With the Vulcan player next to him, it will be interesting to see how Young will complement and set up his partner for success.

All the aforementioned teams will have their eyes on two teams: Ben Johns/Collin Johns and Wright/Newman. These two teams set the standard for pickleball excellence last year, constantly being featured in the finals against each other. If you want to make it to championship Sunday, you're going to have to go through one of these two teams and it's not going to be easy. The Johns brothers will pick back up where they left off and get another gold, but I do have an upset alert!🚨

Podium Predictions: 🥇Ben Johns & Collin Johns 🥈JW Johnson & Dylan Frazier 🥉Riley Newman & Matt Wright
GET 10%OFF  YOUR ACACIA PICKLEBALL SHOES AND MOST OTHER GEAR WITH CODE 10DINK AT FROMUTHPICKLEBALL.COM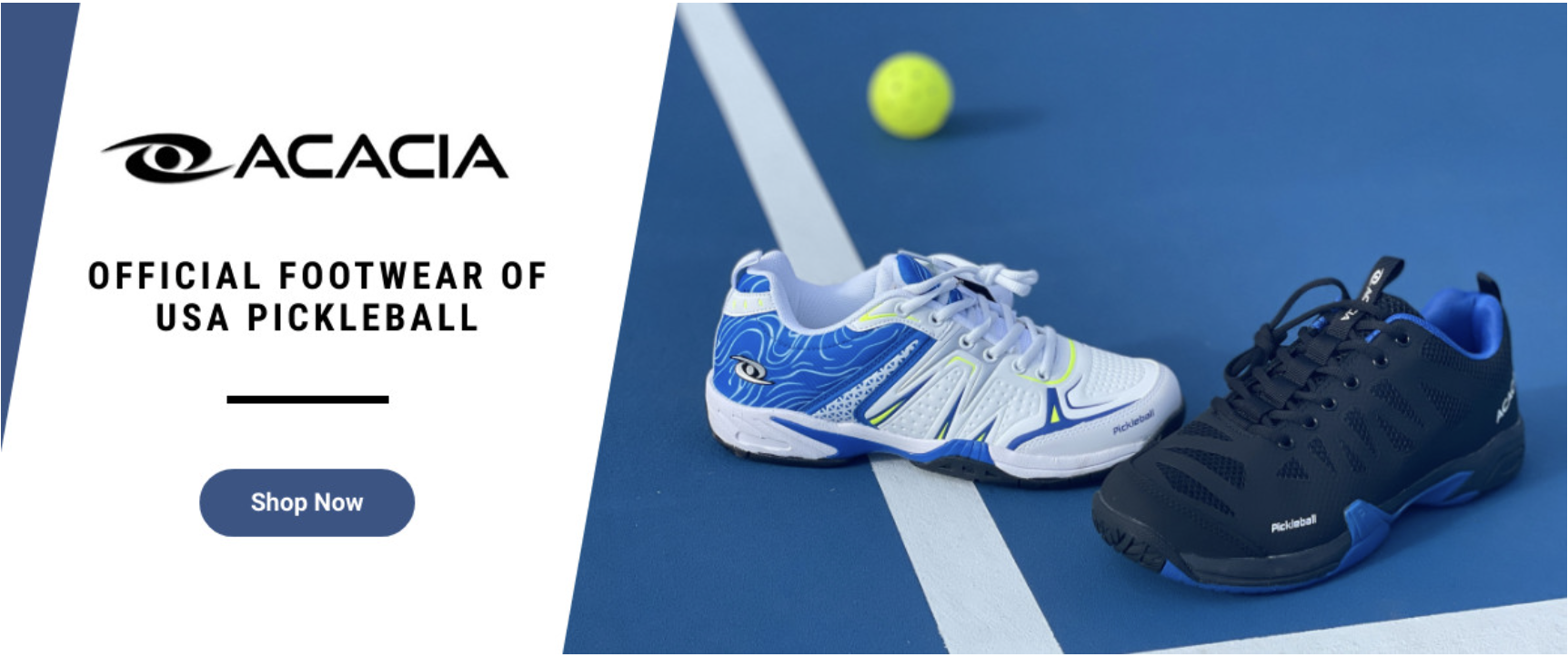 Women's Doubles
Like the previous divisions, this too will feature some new teams. The shakeup for this year's teams started in November of last year when Leigh Waters, Anna Leigh Waters' mom and tournament partner, went out with a knee injury. She then took to Instagram and announced she would be out the entire 2023 season. In the first tournament following Leigh's injury, Daughter Waters played with Parenteau and picked up a gold.

However, Parenteau will not be alongside Waters at the start of this year, instead it will be Anna Bright. That left Parenteau to pair with Yana Grechkina. Parenteau's partner from last year, Lea Jansen, will be featured with Allyce Jones. Jones' regular tournament partner, Meghan Sheehan-Dizon will play with Brooke Buckner. It's safe to say a lot of mix ups transpired as a result of the Momma Waters' injury.

With Bright playing with Waters, Irvine will once again team up with Tereschenko. This team has had a lot of experience together in the past and the chemistry should come back pretty quickly. It will be interesting to see if they stay as a team throughout 2023, or if they will go their separate ways.

A team flying under the radar is Etta Wright/Lacy Schneemann. Both Wright and Schneemann had breakout years last year, especially in the later half of the season. Schneemann played a massive role as an alternate at the Newport Beach MLP event, while Wright went on to get her first PPA medal in November. As a side note, If Bright ends up playing the majority of the season with Waters, Wright would be a fantastic pickup for Irvine.

Podium Predictions: 🥇Anna Leigh Waters & Anna Bright 🥈Lucy Kovalova & Callie Smith 🥉Catherine Parenteau & Yana Grechkina
The pro pickleball game moves fast. Luckily, we do, too. Subscribe to our newsletter to keep track of pro matches: