New year, same result. Anna Leigh Waters and Ben Johns started their year exactly where they left off last year: with a pair of triple crowns👑👑👑! The 15-year old phenom did one better than Johns by not dropping a single game all tournament long.

Sam Querrey, former tennis star, with a rough debut
Irvine and Newman teamed up for the first time to win silver
Men's and women's doubles opportunity brackets were rained out

Pickleballers were in their Wimbledon whites in Rancho Mirage, Calif., but it wasn't the former Wimbledon semi-finalist, Querrey, that stole the show. The retired pro tennis player turned pickleballer, had a very underwhelming result in his first pickleball tournament, going 1-2 in singles and 1-1 in men's doubles alongside Wesley Burrows (the men's doubles opportunity bracket was canceled in the second round due to rain).
Take 20% off your first order from American Giant Pickleball Club with code DINK. Each durable, cotton piece is designed to breathe, stretch, and hold up to your hardest hits.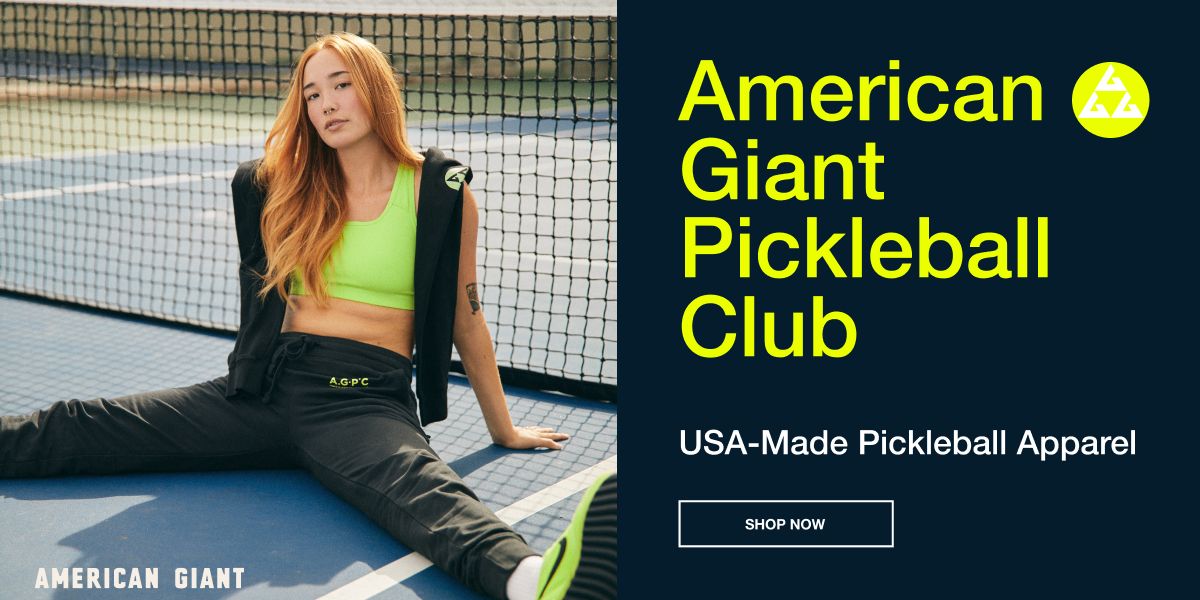 Instead, all eyes were on Waters and Johns who dominated the weekend. Daughter Waters started her tournament off by putting on a show in the singles bracket on Thursday. She followed that up with Johns on Friday and Anna Bright on Saturday. All weekend, she was the person to beat, but no one was able to touch her.

In mixed doubles, Waters/Johns took down newly-formed duo Irvine and Newman in the finals. Waters kept the gold medals coming, as she and Bright took down the number one-seeded team in women's doubles: Lucy Kovalova and Callie Smith. With Waters' mom/2022 women's doubles partner sidelined for the whole 2023 season, Waters kept up the winning tradition with a new partner. Bright did an excellent job at playing to her own strengths, while also complementing AL's game to perfection.

On the men's side of things, Johns did what Waters did, but wasn't able to go completely undefeated in his triple crown run. Johns and his men's doubles partner/brother, Collin Johns, lost one game to JW Johnson/Dylan Frazier in the semi-finals and another against Matt Wright/Newman in the finals. However, the number one men's doubles team from a year ago was able to rally past those losses to win both matches.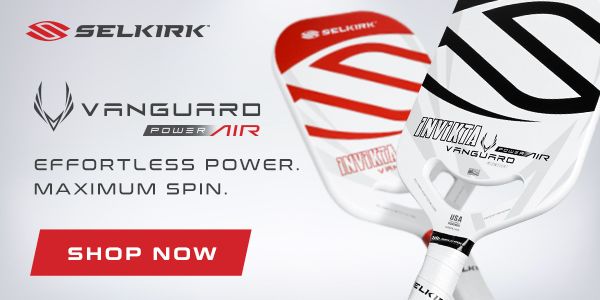 In singles, Johns made it look easy against Argentinian Federico Staksrud, winning it in straight games. The men's singles division was absolutely stacked with talent, with relatively new pickleballers Christian Alshon and Connor Garnett making a bit of a splash. Alshon lost in the quarter-finals to Feddy (Staksrud), while Garnett rallied into the semi-finals where he was defeated by the eventual gold medalist.
The match of the tournament without a doubt was Johns/Johns versus Johnson/Frazier, with the former team squeaking out the win, 9-11, 11-9, 11-6. While the underdogs didn't get the win, they once again showed that they are inches away from the top two teams in this division. And with Johnson and Frazier locked down in the PPA this year, there is no doubt these two teams will be seeing a lot of each other.

A team that showed tremendous promise was Etta Wright and Lacy Schneemann, who stole a game off of Irvine/Tereschenko and narrowly lost in the third. While Irvine/Tereschenko ultimately grinded out the win with some stellar defense, it was Wright and Schneemann who put their forehands on display and showed the evolution of their games.

Men's doubles: 🥇Ben Johns & Collin Johns 🥈Riley Newman & Matt Wright
Women's doubles: 🥇Anna Leigh Waters & Anna Bright 🥈Lucy Kovalova & Callie Smith
Mixed Doubles: 🥇Anna Leigh Waters & Ben Johns 🥈Jessie Irvine & Riley Newman 🥉Vivienne David & Thomas Wilson
Men's singles: 🥇Ben Johns 🥈Federico Staksrud 🥉Dylan Frazier
Women's singles: 🥇Anna Leigh Waters 🥈Lea Jansen 🥉Catherine Parenteau
The pro pickleball game moves fast. Luckily, we do, too. Subscribe to our newsletter to keep track of pro matches: