We had a Cinderella story yesterday as Parris Todd made a run from the ninth seed to end the day with a bronze medal. She beat Callie Smith and Lauren Stratman in the loser's bracket and is a welcomed addition to the pro game. Todd has a high-level tennis background and held number 1 junior rankings at age 12 and 14. As Todd gets more experience in the game look for her to creep up to that top spot in some events.
Today is all about mixed doubles, arguably the most exciting division in pickleball. That is until Ben and Anna Leigh go undefeated in 2022...
A round of 8 matchup that I have my eye on is Lucy Kovalova and Matt Wright potentially playing Callie Smith and AJ 'Machine Gun' Koller. Smith and Koller almost pulled off the upset against Ben and Anna Leigh in Phoenix and they are my favorite to shake up this solid top 4.
Tune into the action at 10:00am MTN today, you don't want to miss the mixed doubles action!
So fun watching Hayden Patriquin taking on Ben Johns. He pulled off an epic erne in the match but Waters and Johns advance through to the quaterfinals.

We're down to our semi-final matchups and three underdogs have cracked into the top 4 we've got Callie Smith and AJ Koller taking on Lauren Stratman and Tyson McGuffin.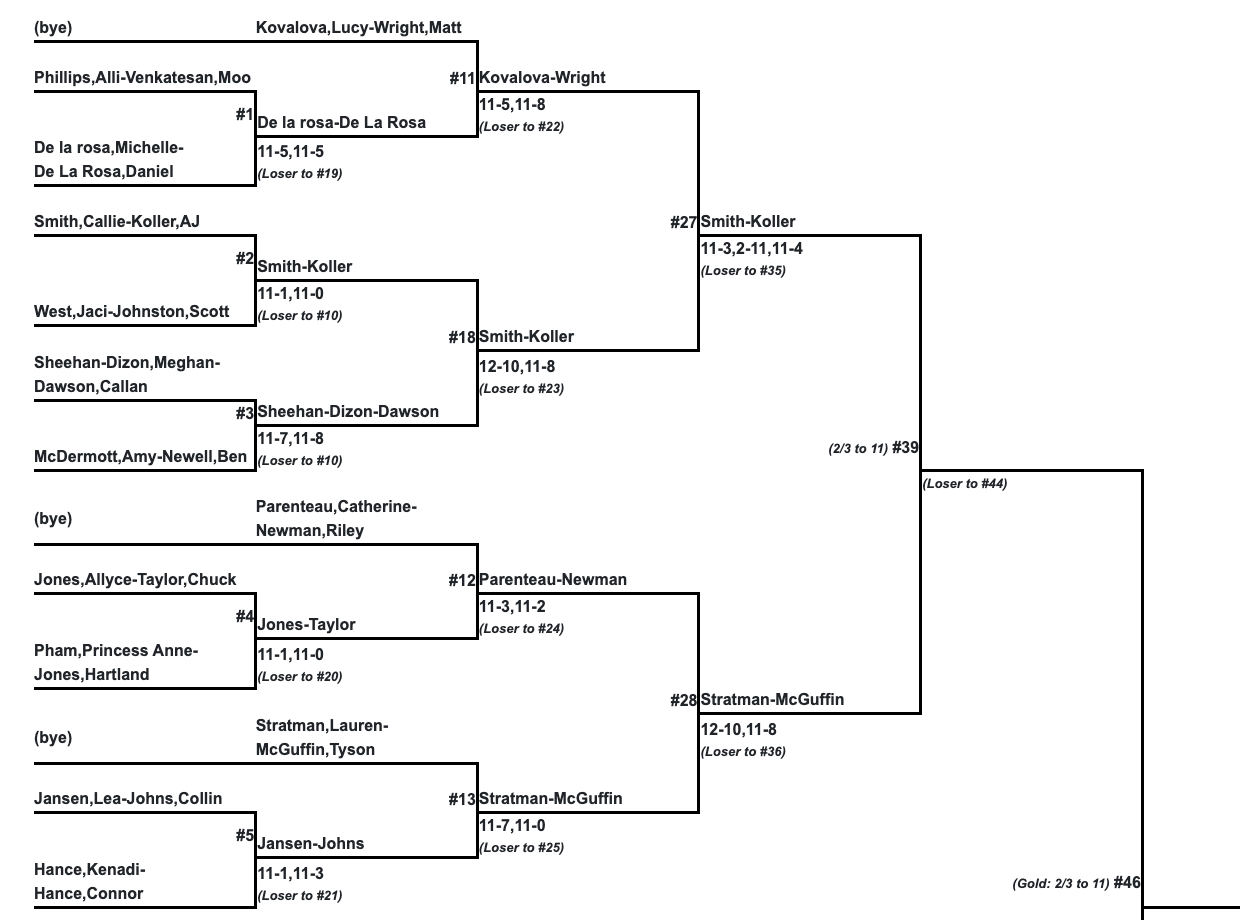 In the bottom half of the bracket, we've got Andrea Koop and JW Johnson taking on the favorite, Anna Leigh Waters and Ben Johns. Tune in now.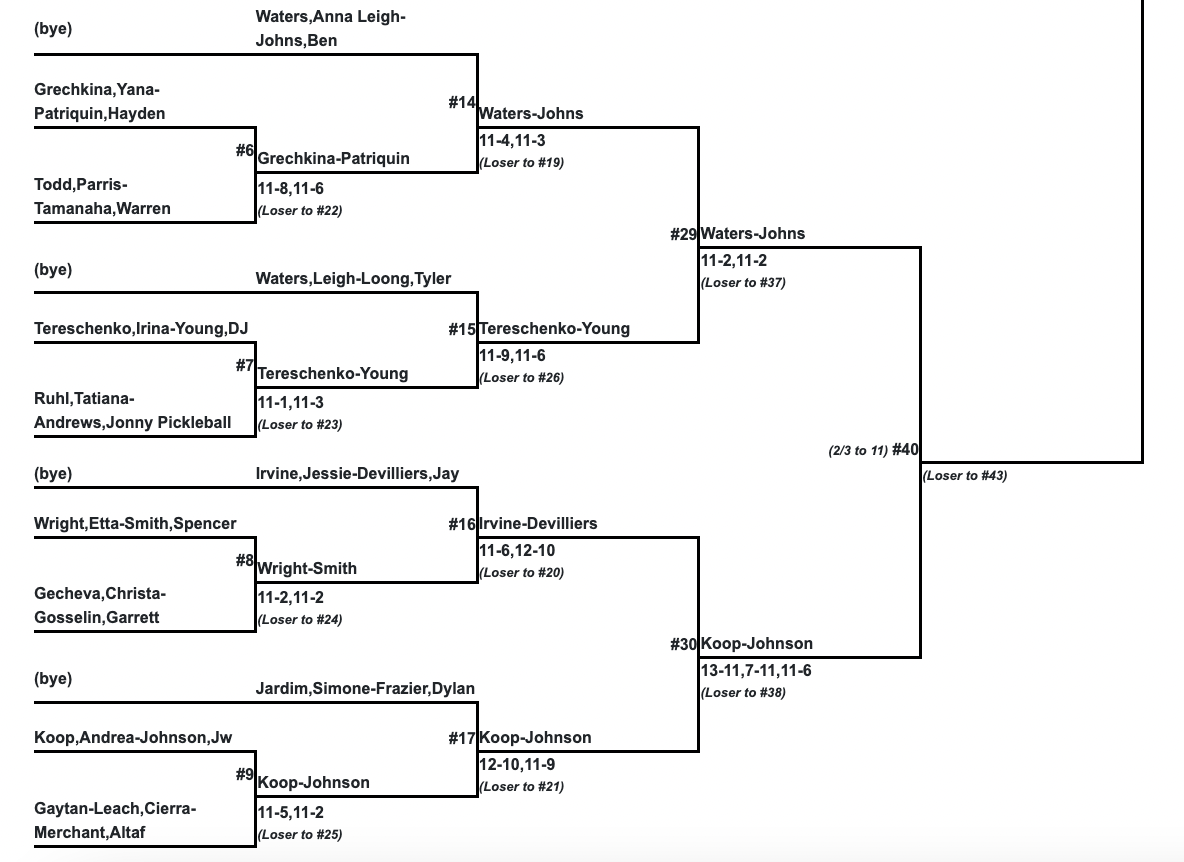 It's chaos in the mixed doubles field today. Lauren Stratman and Tyson McGuffin were the first team to qualify for Championship Sunday. They were followed up by Waters and Johns which pushed seeds 1, 3, 4 to the loser's bracket.
But... none of those teams will leave Mesa with a medal. They have all been eliminated and the bronze medal match is coming up between Koop & Johnson and Smith & Koller.