This is going to be one of the most exciting days on the PPA Tour this year. Ben Johns and Anna Leigh have won the last 4 titles but will be split in today's event. Johns is partnered with Andrea Koooop and Waters is teaming up with Dekel Bar. They are on opposite sides of the draw and could meet on Championship Sunday.
You can see the full draw at pickleballtournaments.com
The action kicks off at 11am EST and you're going to want to see the first round matchups. And just announced today, the PPA will be having a celebrity pro-am tonight.
7:00 PM: Giuliana Rancic/Bill Rancic vs. Quinn Ewers/Riley Newman
7:20 PM: Ben Johns/Giuliana Rancic vs. Anna Leigh Waters/Bill Rancic
7:40 PM: Mixed games featuring celebrities vs. PPA Touring Pros
After a little bit of streaming difficulty this morning we are off and running.
We are all chalk with the first of the quarterfinal contestants. Callie Smith/AJ Koller will be matching up against Catherine Parenteau and Riley Newman in the round of 16. This was the most exciting match from the PPA Riverland Open. Be sure to tune into that one which should be starting in about an hour.
Parenteau and Newman take it again. They have won this matchup it back to back tournaments after losing to Smith/Koller in Minnesota.
Tyson McGuffin and Leigh Waters pull off the upset against Ben Johns and Andrea Koop. Ben has had the better of Tyson in every mixed doubles meeting in recent history. But Tyson is on a mission for improved mixed results and so far is meeting that goal.
He had a great run with Lauren Stratman in Arizona and now is into the semis with Leigh Waters. After the match Waters mentioned that she considered not playing mixed this year to be more attentive to AL's game. That consideration helped remove the pressure to perform in mixed and she is playing better than ever.
They will face the winners of Kovalova/Wright vs Stratman/Wilson.
GET 10%OFF  YOUR ACACIA PICKLEBALL SHOES AND MOST OTHER GEAR WITH CODE 10DINK AT FROMUTHPICKLEBALL.COM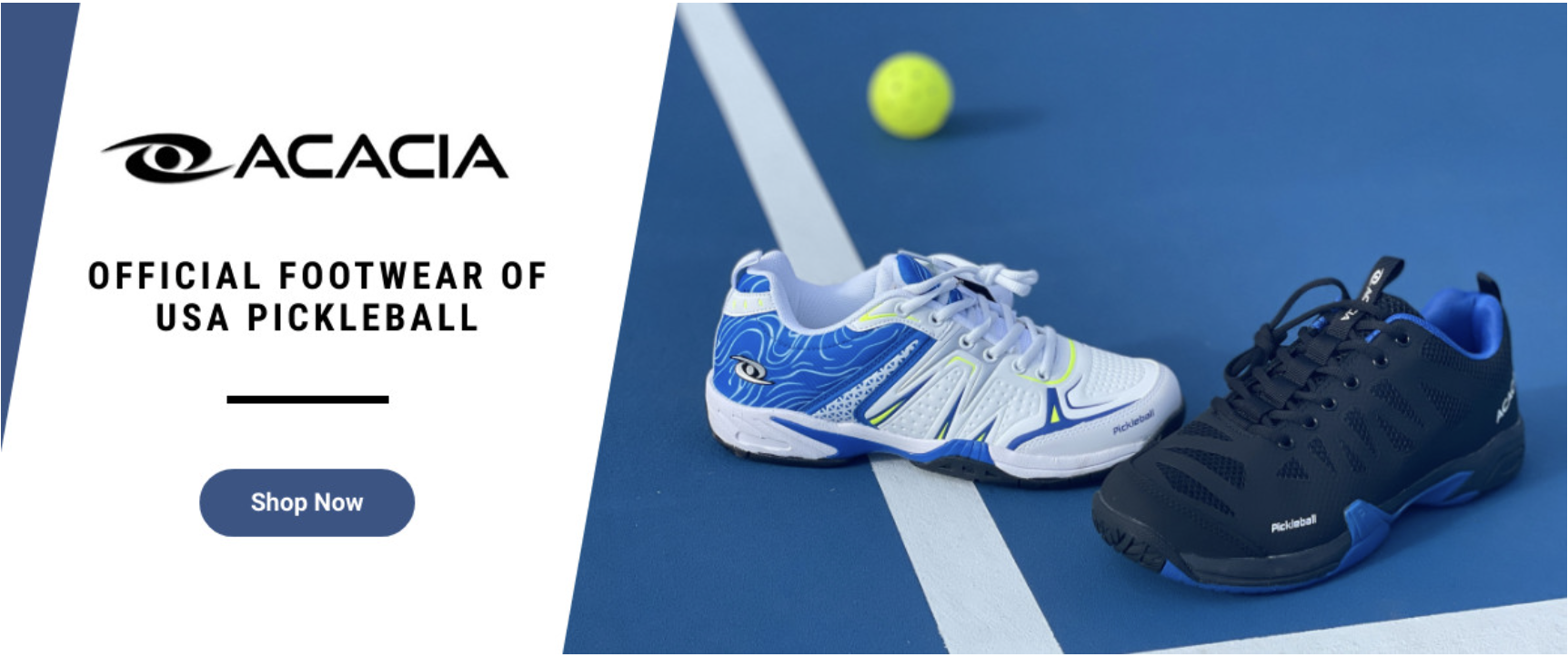 Kovalova and Wright take care of business in the quarterfinal 11-6, 11-7. They might give you a little hope but these know how to close out a match.
The Waters/Bar combination is just as scary as you'd expect they win 11-1, 11-9 against one of the best teams in the field, Devilliers/Irvine.
Jessie Irvine and Jay Devilliers finish the day with a win in the bronze medal match. Irvine was racking up the ATPs, none cleaner than this one here.