We've reached Championship Sunday and things look a little more normal in the pickleball world this week. Ben Johns and Anna Leigh Waters will both be in two finals today with neither of them making the mixed doubles final in their brief split.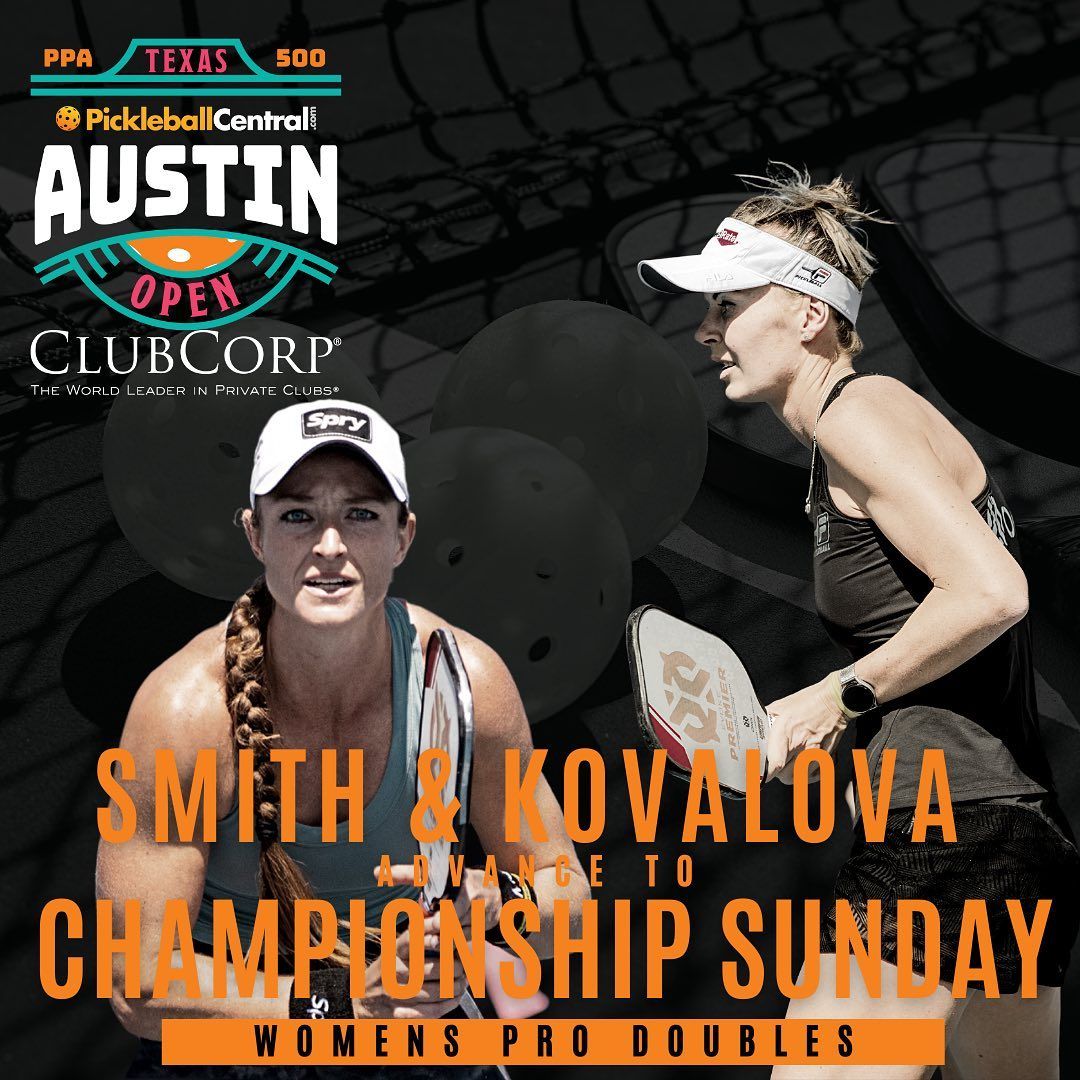 Mataches will start at 11am ET and proceed in this order:
-Wright/Newman vs Johns/Johns
-Waters/Waters vs Kovalova/Smith
-Ben Johns vs Tyson McGuffin
-Newman/Parenteau vs Wright /Kovalova
-Catherine Parenteau vs Anna Leigh Waters
Keep you youtube link handy in case the stream goes down again today.
Men's Doubles
The wind is swirling again in Austin. The team hitting into the wind had the advantage in the first two games today. In game 3, Wright/Newman we're back on the advantageous side but the Johns brothers adjusted their game to get the win.
With the wind at their back, they cranked up the speed. Playing aggressively with the wind at their back was too much to handle in game 3. They closed game 4 out being back at home on the favorable side of the court.
Women's Doubles
We had another great women's doubles final. So much fire power and defense create long rallies in front of the packed house. The Waters have been on fire as of late and finally found a hole in the Kovalova/Smith armor.
Men's Singles
Ben Johns does it again. He takes Tyson McGuffin down in 4 games, 12-10,11-5,1-11,11-6. McGuffin was up big in game one and it looked like he would get a headstart on Johns, but just like he always does Johns turned it on stole game one 12-10.
After winning game two the odds seemed unsurmountable but McGuffin kept fighting and won game three. In game four Johns was back to the good side and closed the match 11-6.
Mixed Doubles
Catherine Parenteau and Riley Newman win their first mixed doubles title since the Orlando Cup in September last year. CP really turned things on in game three and four and built up momentum going into her singles match against Anna Leigh.
Women's Singles
Shortly after finishing the mixed doubles final, CP had to try to derail the AL train. This is nearly impossible to do with fresh legs but I imagine was even more daunting after a match in 85 degree heat.
Anna Leigh dropped the first game to CP but found her groove and rolled through the next three. She is the five time, five time champ in 2022.