The triple double triple is on the menu at the PPA Arizona Grand Slam and no, that's not an In-N-Out Burger order. I'm talking about Ben Johns and Anna Leigh Waters' historic bid at both earning a triple crown for the third tournament in a row!🤯So the third, double triple!

No doubt both players have a shot, but the edge definitely goes to Waters, who hasn't lost in singles nor mixed doubles in quite some time. Not to mention she's playing with Anna Bright in women's doubles, so she'll enter as the favorite.

Johns might have a slightly more challenging time at getting his hands on a triple as he hasn't been as dominant in singles compared to Waters. But, Johns has looked second to none in the first two tournaments this year.

Bell Bank Park in Mesa, Ariz. is back at it again, hosting their second pro tournament of the year. With 41 dedicated pickleball courts, it makes sense the PPA can't get enough. This event follows the traditional format meaning singles on Thursday, mixed doubles Friday, gender doubles Saturday and all gold medal matches on Sunday! Catch it live or the replay on PPA TV.

Men's Singles
No Tyson McGuffin for the second tournament in a row as he continues to nurse a minor foot injury. That means the bottom half of the bracket (opposite of Johns) will have a slightly easier time without the second-ranked men's singles player. In addition, JW Johnson and Dylan Frazier are sitting out, meaning three top contenders will be MIA.

Another twist strikes the division as Federico Staksrud will now be in the top half of the bracket, the same half as Johns, meaning we won't see a Johns versus Staksrud final. But if things go as planned, they should meet in the semi-finals. Johns beated the Argentianian in the last two championship Sundays, and should best him on Thursday.

The killers in the bottom half of the bracket are Jay Devilliers, Gabriel Joseph and James Ignatowich, with Devilliers being ranked the highest out of the three. However, I'm thinking Ignatowich moves on to championship Sunday to face Johns. Ignatowich didn't play singles at the PPA Desert Ridge Open, so maybe the extra rest will give him some additional energy and motivation.

Medal Predictions: 🥇Ben Johns 🥈James Ignatowich 🥉Federico Staksrud

Women's Singles
I still think this division is a three-woman race between Waters, Catherine Parenteau and Lea Jansen. However, Salome Devidze will enter the chat for the second time this year. The former professional tennis player just took silver at the APP Daytona Beach Open and should come in with some confidence. Unfortunately for her, if she wants to get to Sunday, she'll have to go through the 16-year-old phenom Waters.

The way the numbers work out, Parenteau and Jansen, once women's doubles partners, will be in the bottom half of the bracket and will most likely play each other in the semi-finals. That will give us a great read on who is currently the better of these two ladies. Parenteau is technically ranked higher, but in the latter half of last year, Jansen showed she may be ready to overtake that spot.

Some outside contenders include Mary Brascia, Yana Grechkina and Irina Tereschenko. While Tereschenko is always poised for a go, this bracket is tough with top-tier talent. As for Brascia and Grechkina, they are still a little bit away from truly being in the mix of things. Missing from this bracket is 17-year-old Jorja Johnson.

Medal Predictions: 🥇Anna Leigh Waters 🥈Lea Jansen 🥉Catherine Parenteau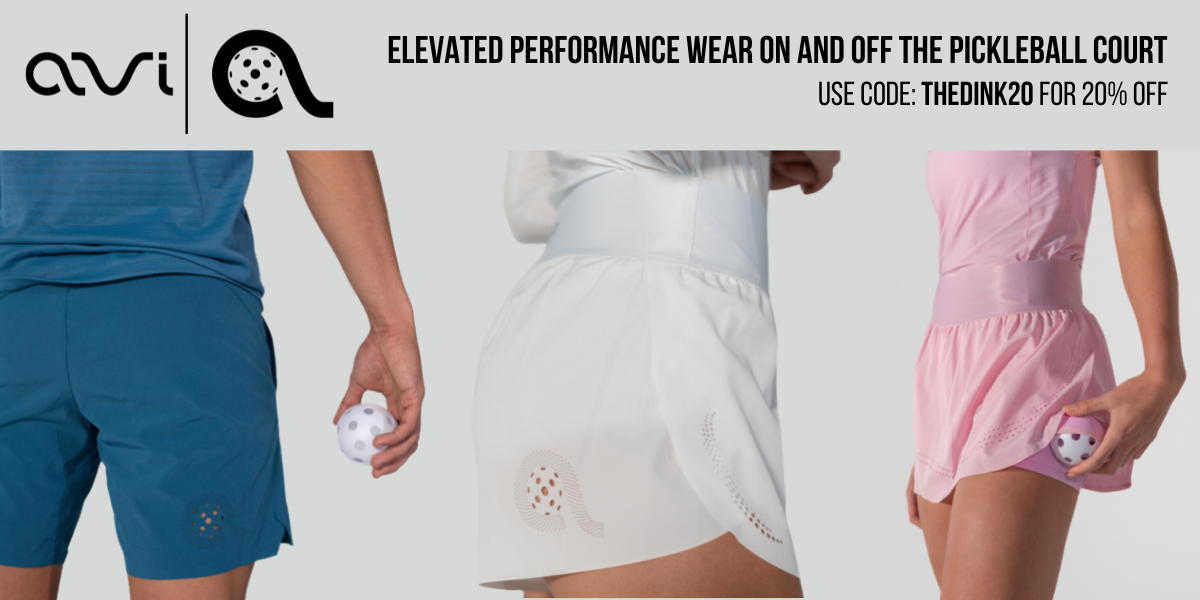 Performance wear from Avi Athletics will instantly become your go-to pickleball gear. Save 20% with code THEDINK20.
Mixed Doubles
The definition of a stacked division starts here! And sitting on the thrones and reigning down are Waters/Johns, who haven't lost in over a year. With Bright/Riley Newman running it back, that leaves Parenteau with her MLP-teammate and co-champion Julian Arnold.

Parenteau and Arnold were dynamic and energetic as a mixed team for the Los Angeles Mad Drops at MLP Mesa. Parenteau did a wonderful job of letting Arnold cook! And oh did he. Not to mention Parenteau is one of the top mixed doubles women in her own right. But to get to Sunday they're going to have to go through Jade Kawamoto/Zane Navratil, Etta Wright/Rafa Hewett, Lucy Kovalova/Matt Wright and potentially Bright/Newman. Good luck!

The biggest threats to Waters/Johns in the top half of the bracket are Jessie Irvine/AJ Koller and Vivienne David/Thomas Wilson, but I just don't see it. If the PPA keeps the bronze medal format from last tournament (the loser's of the semi-finals playing each other), one of these teams should make it to that bronze medal match and have a decent chance of winning it.

As for who will play Waters/Johns in the finals, I'm really thinking this time it will be Bright/Newman. I know I said that last tournament and they couldn't get past Kovalova/Wright, but Friday, they will flip the script.

Medal Predictions: 🥇Anna Leigh Waters & Ben Johns 🥈Anna Bright & Riley Newman 🥉Lucy Kovalova & Matt Wright

Men's Doubles
Show me something new! And this tournament, I think we're going to see it! Johnson and Frazier are ready to make a statement and I think they'll get to championship Sunday after beating Newman/Wright in the semi-finals. They were extremely close to getting the dub against them at the Master's and I think this time around they'll do it!

Is it just a coincidence that Johnson and Frazier aren't playing singles? I'm thinking they're taking that event off to focus on mixed doubles and especially men's doubles. They are widely considered the best counter attacking team in the bracket and should do well against the slew of attacks Newman/Wright like to hit.

Dekel Bar is making his 2023 PPA debut and he's going to be alongside AJ Koller. It will be interesting to see who this team features on the left side. While conventional wisdom might favor Koller, Bar is nasty from that side as well and constantly threatens with ernes. If this team sorts out the chemistry quickly, they could meet the Johns brothers in the semis.

Some dark horses in the division are Tyler Loong/Callan Dawson and Wilson/Arnold. Wilson/Arnold definitely figured out something in their MLP Mesa championship run and took fifth at the PPA Desert Ridge Open earlier this month, but I don't think they beat the Johns bros in the quarter-finals. So maybe a fifth place finish again?


Medal Predictions: 🥇Ben Johns & Collin Johns 🥈JW Johnson & Dylan Frazier 🥉Riley Newman & Matt Wright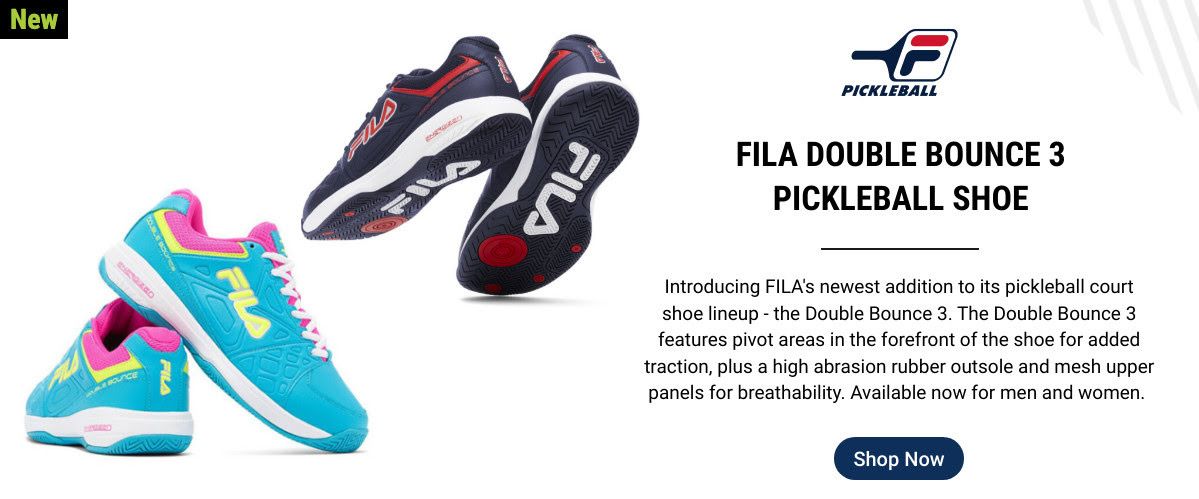 SHOP THE NEW FILA DOUBLE BOUNCE 3 PICKLEBALL SHOW AT FROMUTHPICKLEBALL.COM. GET 10%OFF WITH CODE 10DINK.
Women's Doubles
Waters and Bright had such a good thing going at the Master's last month, that they decided why not do it again. Waters played with Parenteau last tournament and got gold, but is now going back to the former California Berkeley tennis player. Top senior pro Dayne Gingrich mentioned that he believes Waters/Bright is even more taxing to prepare for than Waters/Parenteau.

Speaking of the Canadian, she is playing with Jorja Johnson, and should have a good chance to get on the podium. If they can get there, it would be Johnson's first PPA women's doubles medal in just about 11 months.

Other contenders include the two seeds, Kovalova/Callie Smith and Allyce Jones/Jansen. Jones and Jansen put a phenomenal run together last tournament as they went on to get silver. Kovalova/Smith on the other hand had a second round exit in the winner's bracket, after getting upset by Bobbi Oshiro/Sarah Ansboury. Time for some redemption.

Medal Predictions: 🥇Anna Leigh Waters & Anna Bright 🥈Lucy Kovalova & Callie Smith 🥉Catherine Parenteau & Jorja Johnson
Weather:
A high of 61 F and sunny skies start the event on Friday. That means a relatively cold day and a hard and fast pickleball. That means Ben Johnsons' signature cat-and-mouse game could fall to a more aggressive player like Staksrud. From there, it gets progressively hotter on Friday and Saturday, but with some clouds. Championship Sunday will be partially cloudy with a high of 71 F, which should have the ball playing pretty normally. Not too fast, not too slow. The only day the wind is forecasted to be a factor is on Friday, so picking the right side could matter in mixed doubles.