Where to watch pickleball this week.

The PPA Indoor National Championship will be streamed on the PPA TV YouTube Channel and on Facebook. Matches will begin at 10am every day. Championship Sunday is scheduled for the Tennis Channel.

The APP Punta Gorda Open can be found on the APP TV YouTube Channel and APP Tour Facebook.
We get a pickleball doubleheader this weekend with both tours in action. The APP is hosting their Punta Gorda Open at the Pickleplex in Florida and the PPA is hosting their Indoor Championships at Lifetime in Lakeville, MN. This double-dip means non-stop pickleball action all weekend long.
It will become more clear what type of deal most of these players have accepted entering the 3rd tour stop of 2022. We will see the big PPA names up in Minnesota while some of the top unsigned players will be competing in Florida, including Zane Navratil, Dekel Bar, and Simone Jardim.
GET 10%OFF  YOUR ACACIA PICKLEBALL SHOES AND MOST OTHER GEAR WITH CODE 10DINK AT FROMUTHPICKLEBALL.COM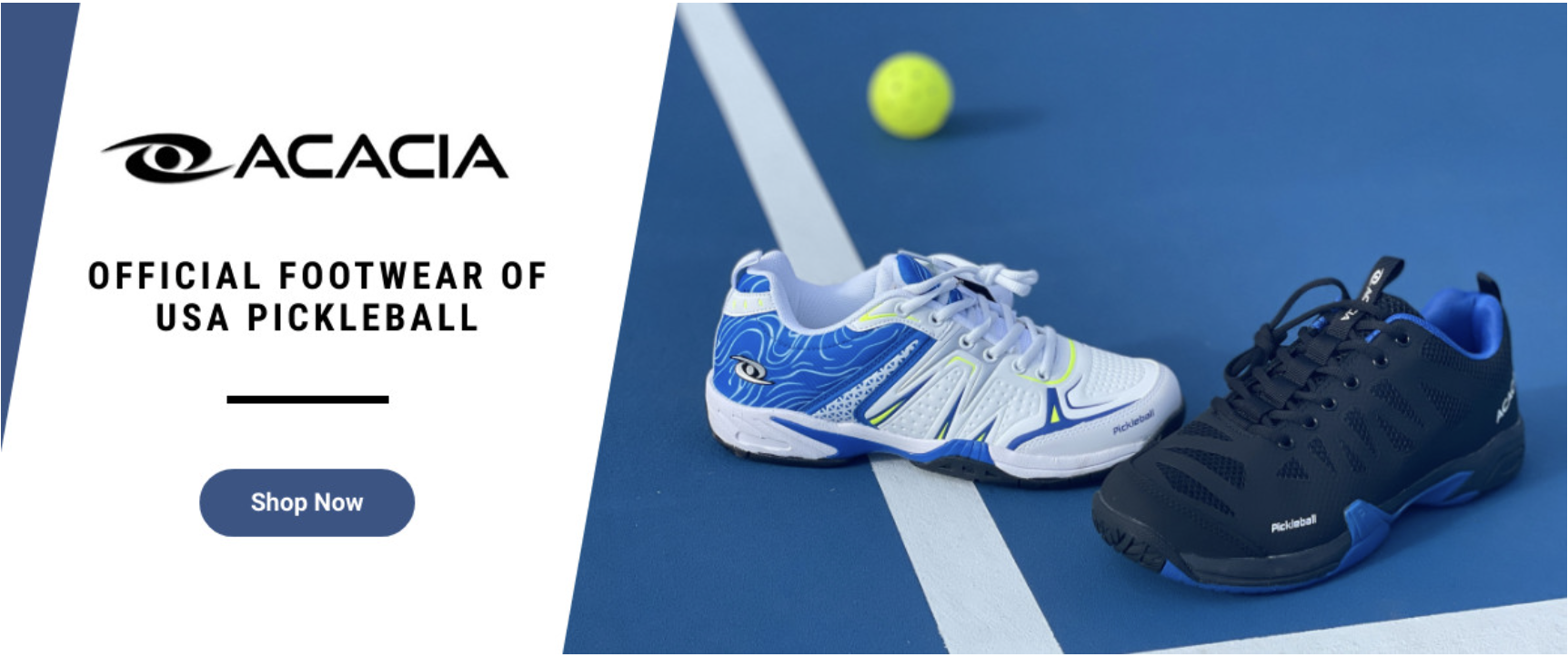 One thing I am looking forward to seeing is the game played indoors. So often on these broadcasts, we see one side of the court presenting an advantage during play. Whether that comes from the sun position, wind or any other extraneous factor, it definitely has an influence on matches. Playing indoor on the tennis court surface eliminates the elements and creates more of an even playing field.
Hopefully, this also makes the broadcast easier without having to battle factors like shadows on the court, airplane noise, etc. With the intention of building a facility just for pickleball I'm hoping Lifetime was able to create a center court environment that can be replicated throughout their locations.
Let's get into some predictions for the big weekend.
---
PPA Indoor Championships

Women's Singles

It's all business in women's singles. 5 competitors all there looking to get the win. There is no Catherine Parenteau in the field so all signs point to Anna Leigh Waters. Callie Smith has been creeping closer to top-level in singles and hopefully will have the opportunity to play Lea Jansen in the semi-final round to prove that she is at that top level.
🥇Anna Leigh Waters
🥈Lea Jansen
🥉Callie Smith
Men's Singles

The men's field is about half the size of what we saw last week in Mesa but there is one big name missing. Ben Johns is not currently listed in the singles field which opens the doot for Tyson McGuffin to win his first PPA title.

The race for second and third is wide open and can be snatched up by any of the top 10 who have been threatening. Spencer Smith had one of his best showings at TOC last year that got moved indoors so I am taking him for that second spot. Jay Devilliers is due for a PPA singles medal as well but keeps running into trouble on the way to Championship Sunday.
🥇Tyson McGuffin
🥈Spencer Smith
🥉Jay Devillliers
SHOP THE LATEST PADDLES ON THE MARKET - THE RILEY AND LINDSEY NEWMAN SIGNATURE PADDLES FROM GAMMA, GET 10% OFF THESE PADDLES AND MORE WITH CODE 10DINK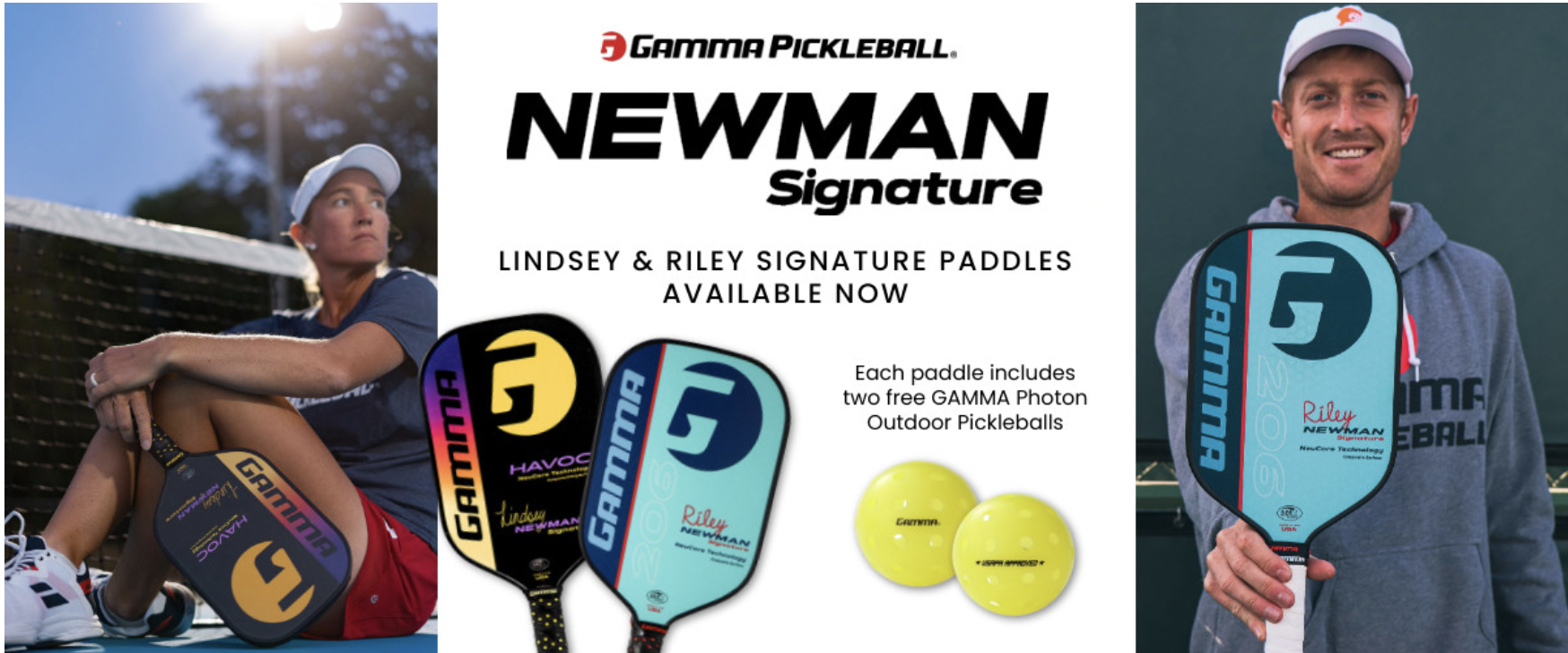 Mixed Doubles Parity

The mixed doubles field was the most fun to watch last week. There are the most teams in this division that all have a chance to make it to Championship Sunday. Now we throw Lea Jansen/Thomas Wilson into the mix. Ultimately it seems like everyone is fighting for a silver behind Ben and Anna Leigh but there will be no easy path to the finals with all of these great partnerships.

🥇Anna Leigh Waters & Ben Johns
🥈Catherine Parenteau & Riley Newman
🥉Jessie Irvine & Jay Devilliers
Women's Doubles

Can anyone stop Lucy Kovalova and Calle Smith? They will likely not be tested until Championship Sunday against either the Waters or Parenteau/Irvine. I don't think any weaknesses were revealed in Mesa but maybe one of these two teams can find a way to shake up the results.

🥇Lucy Kovalova & Callie Smith
🥈Leigh Waters & Anna Leigh Waters
🥉Jessie Irvine & Catherine Parenteau
Men's Doubles

This is the week I'm buying in fully on the Johns brothers so it will definitely be the week they lose the title. All signs point to them meeting Matt Wright/Riley Newman in the final but look out for AJ Koller/Thomas Wilson who are teaming up again. Even if they don't sneak into Championship Sunday, I like their chances to make the podium.
🥇Ben Johns & Collin Johns
🥈Riley Newman & Matt Wright
🥉AJ Koller & Thomas Wilson
RAPIDLY IMPROVE YOUR GAME OR YOUR MONEY BACK WITH PICKLEBALL MASTER COURSE! GET 10% WITH CODE THE DINK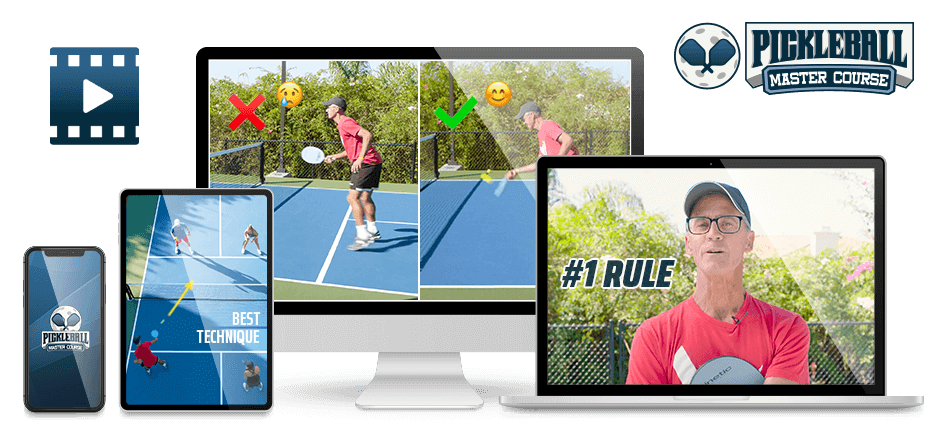 ---
APP Punta Gorda Open
Women's Singles

A bunch of new names are coming out in the women's singles field which is great to see. DUPR has Corrinne Carr as the favorite in the field but I think Jorja Johnson is outplaying her ranking and will run away with the gold. It will be interesting to see how a pickleball vet like Carr stacks up in the field with newcomers.
🥇Jorja Johnson
🥈Meghan Fudge
🥉Corrine Carr
Men's Singles

Zane Navratil has to be chomping at the bit to get back into action this week. He has two silver medal finishes in the calendar year and would like to get on the board with a 1st place finish here.
JW Johnson defeated Navratil at the APP Master's and will likely be his biggest competition with week. The rest of the field has some other heavy hitters including up and comer Pablo Tellez who took third at the Master's.

🥇Zane Navratil
🥈JW Johnson
🥉Jack Foster
Mixed Doubles

It will be a treat to see Vivienne David and Dekel Bar teaming up again in Punta Gorda. They are the favorite in this relatively large field. Simone Jardim is paired with Dylan Frazier again this week and will look to develop more chemistry. A couple of FL residents, Michelle Esquivel and Kyle Yates are teaming up to defend their home turf. Esquivel will be rocking the crbn paddle after her newly inked deal.
🥇Vivienne David & Dekel Bar
🥈Michelle Esquivel & Kyle Yates
🥉Simone Jardim & Dylan Frazier
GET 10% OFF YOUR CRBN PADDLE AND MOST OTHER PADDLES FROM FROMUTHPICKLEBALL.COM USING THE CODE 10DINK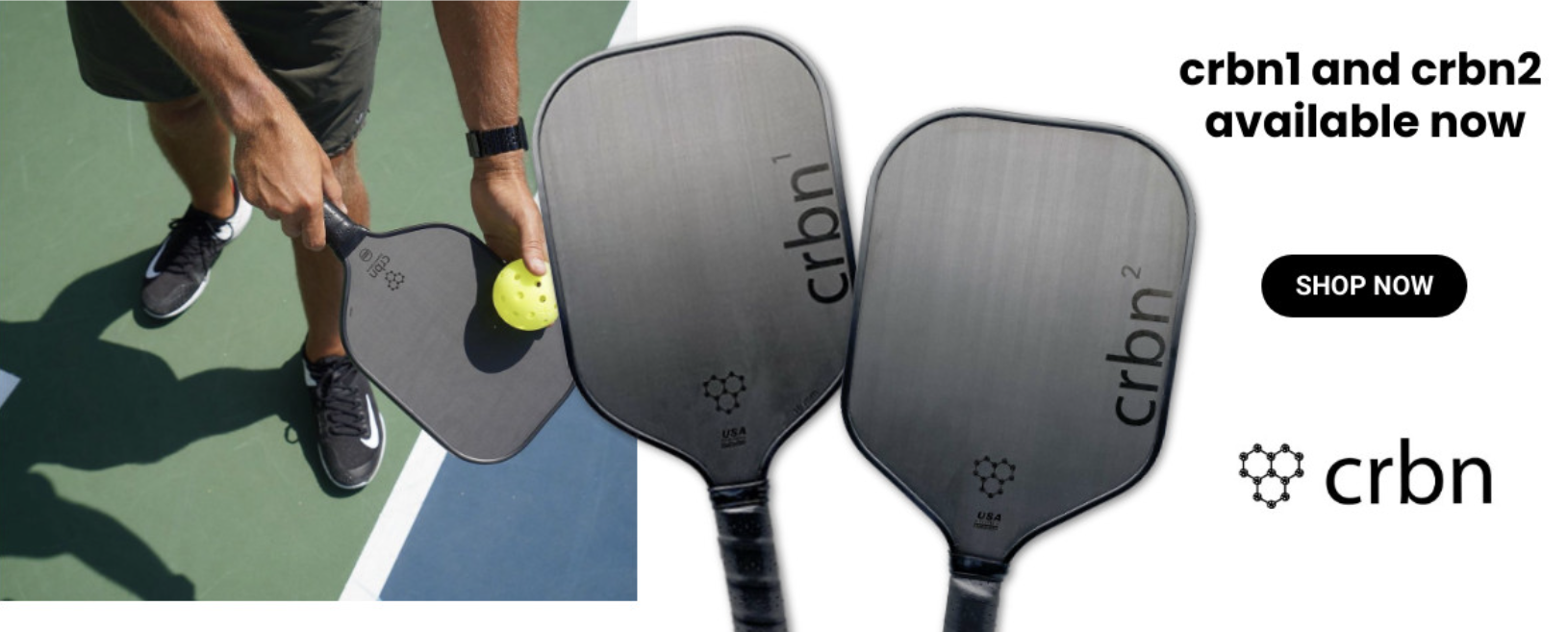 Women's Doubles

We will likely see David/Whitwell square off in the finals against Jardim/Carr in another large women's doubles field. I love seeing all of the new names in the mix and will be watching to see who can make that jump into the top 10 and top 5 players.
🥇Vivienne David & Lee Whitwell
🥈Simone Jardim & Corrine Carr
🥉Michelle Esquivel & Maggie Remynse
Men's Doubles

We have a bit of a twist here as the partnership of Bar & Stone is split this weekend. Bar will be playing with Kyle Yates and Adam Stone will be teamed up with DJ Young. They will all have their work cut out for them keeping up with the young guns, JW Johnson and Dylan Frazier. Navratil and Altaf Merchant are reunited and it feels so good but will it be enough to bring home gold?
🥇JW Johnson & Dylan Frazier
🥈Dekel Bar & Kyle Yates
🥉Zane Navratil & Altaf Merchant
There you have it folks. Call up the bookie and lock in the bets. Tons of pickle to sit back and enjoy this weekend.