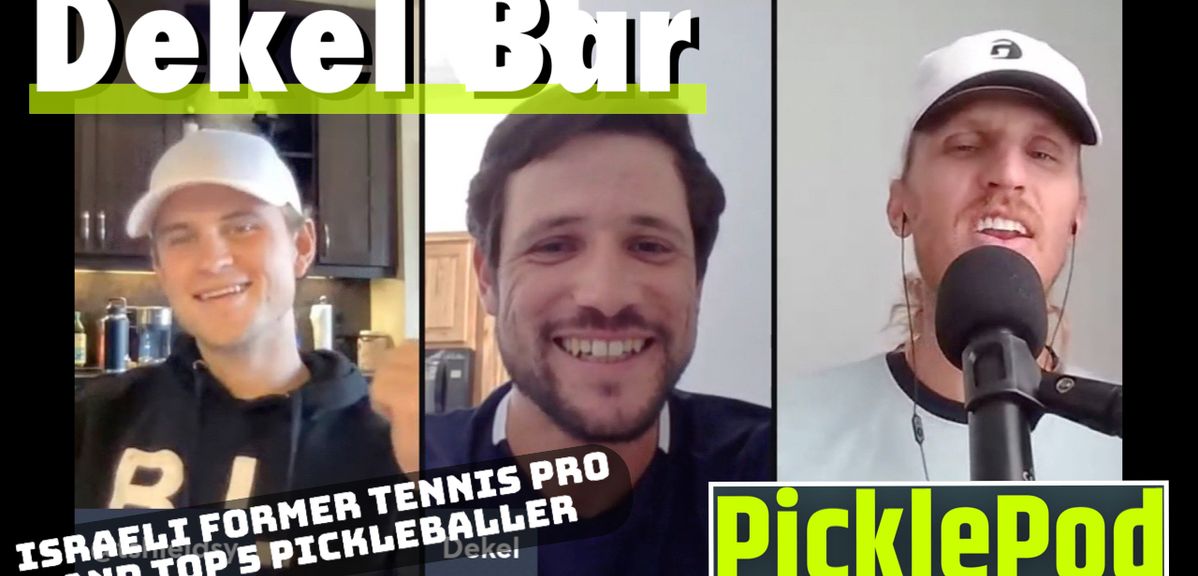 PicklePod
Picklepod Episode 21: Balancing the PPA, APP and MLP Drama with Dekel Bar
In the most recent episode of PicklePod with Tyson Apostol and Thomas Shields, are joined by Pro Pickleball stud Dekel Bar.
Dekel Bar returns to catch up with the crew. What does he think about the APP, MLP, PPA drama? Why does he go for more ernes than any player on tour? Spoiler: he thinks you should go for more ernes, too.

Listen here or watch the interview on YouTube.
Like the ep? Do us a favor: subscribe to our channel and leave a review on Apple
-Subscribe to our 'all things pickleball' *free e-newsletter* at thedinkpickleball.com/signup
-Follow us on IG *@thedinkpickleball*
-Continue the convo in our private FB Group: https://www.facebook.com/groups/thedi...
-For everything else we do, visit https://linktr.ee/dinkfam
------------------
*Show notes:*
(0:46) Recurring guest Dekel Bar back from Pickleball Getaways trip in Mexico
(5:00) Dekel's philosophy is to maintain flexibility as PPA and APP battle it out
(10:28) Dekel joins APP Pro Council with hopes for a "Super" Council
(21:38) Dekel = highlight machine
(23:25) Pickleball pro decathlon, who wins?
(25:55) When to go for that erne?
(30:53) Hindrance shenanigans "LET'S GO!"
(35:15) Tyson's new fool-proof pickleball plan
(42:35) Nonstop pickleball in the news
(45:00) Mesa PPA introduction, Tyson talks FILA gear