Time to check in with pickleball GOAT Ben Johns. Ben took to Twitter to address the paddle delamination issue. He goes deeper into how to test for delamination and why power is a problem.
We touch on all the controversies facing the pro game including white paddles, match schedules, and rule changes. After the physics lesson, Ben explains some of the history surrounding pickleball's OG's. You can't miss this episode with pickleball's top dog.
Ben's written explanation on delamination testing: https://www.thedinkpickleball.com/ben...
Powered by MTE: getmte.com Code THEDINK15 for 15% off
Want to work in pickleball? Visit https://pickleballjobs.io/
Rep the latest in dink branded merch at https://repthedink.com/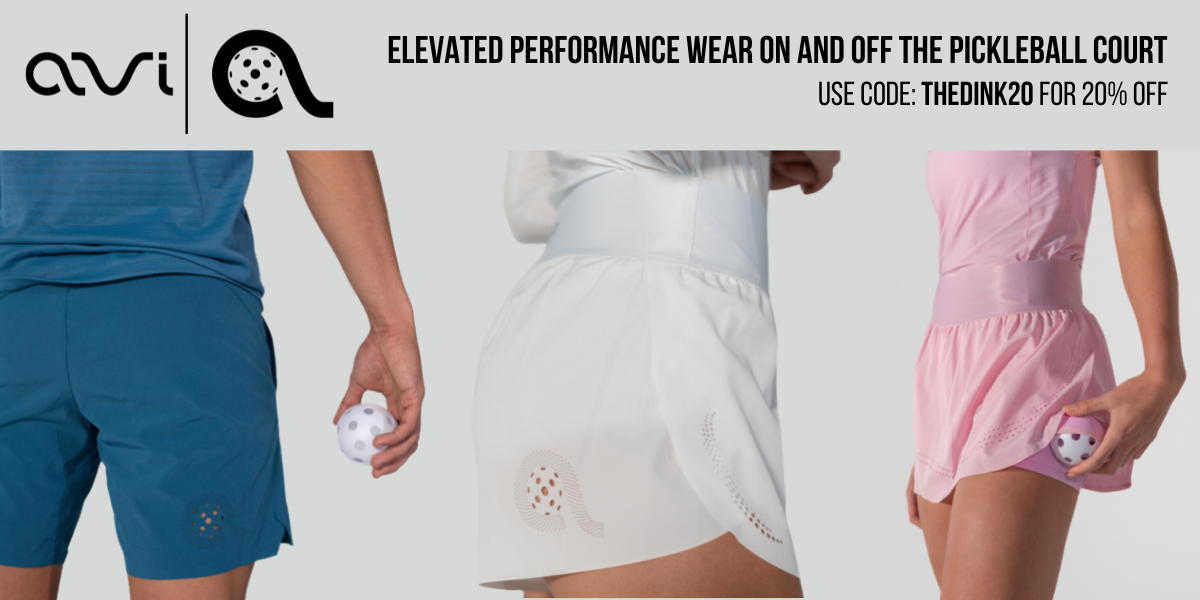 Performance wear from Avi Athletics will instantly become your go-to pickleball gear. Save 20% with code THEDINK20.
------------------
Like the ep? Do us a favor: subscribe to our channel and leave a review on Apple or Spotify
-Subscribe to our 'all things pickleball' free e-newsletter at https://www.thedinkpickleball.com/sig...
-Follow us on IG @thedinkpickleball
-Continue the convo in our private FB Group: https://www.facebook.com/groups/thedi...
-For everything else we do, visit https://linktr.ee/dinkfam

-Read more about Zane and subscribe to his newsletter at https://zanenavratilpickleball.com/
-Follow Zane on IG @zanenavratilpickleball
------------------
Show Notes:
3:02 The tweet that started the delamination fire
7:20 How the deflection test really works
12:11 Somewhere between a wooden paddle and tennis racquet
19:19 US Open rule change
24:14 An ultrasonic test could be the solution for delamination
31:04 The pickleball OG's
37:01 What does a top player look like 10 years from now?
41:12 Riley Newman's unique style may be helping and hurting
45:00 Ben will not be playing pickleball in 2033
50:07 The right-side player will be left-handed in the future
56:30 James Ignatowich's quick ascension
1:00:30 Ben's close alignment with the PPA Tour and MLP feelings
1:07:14 Who The 5's should have picked last in the draft
1:12:00 White paddle sh*t
1:17:45 Pro players wait to speak out - Seeking more transparency
1:25:54 Let's schedule and promote big matches
Subscribe to The Dink Newsletter for the latest news and updates from the pickle-sphere.