There is huge breakup news in the world of pro-mixed doubles. The superteam of Riley Newman and Anna Bright has called it quits. Also in this episode, Zane rates the moves of the MLP Shuffle Draft and crushes on his AI alter ego.
The commenters steer the conversation into the court of public opinion. It's the last chance to be a guest on the PicklePod. Jump in the YouTube comments and let us know who is the Shooter McGavin of pickleball.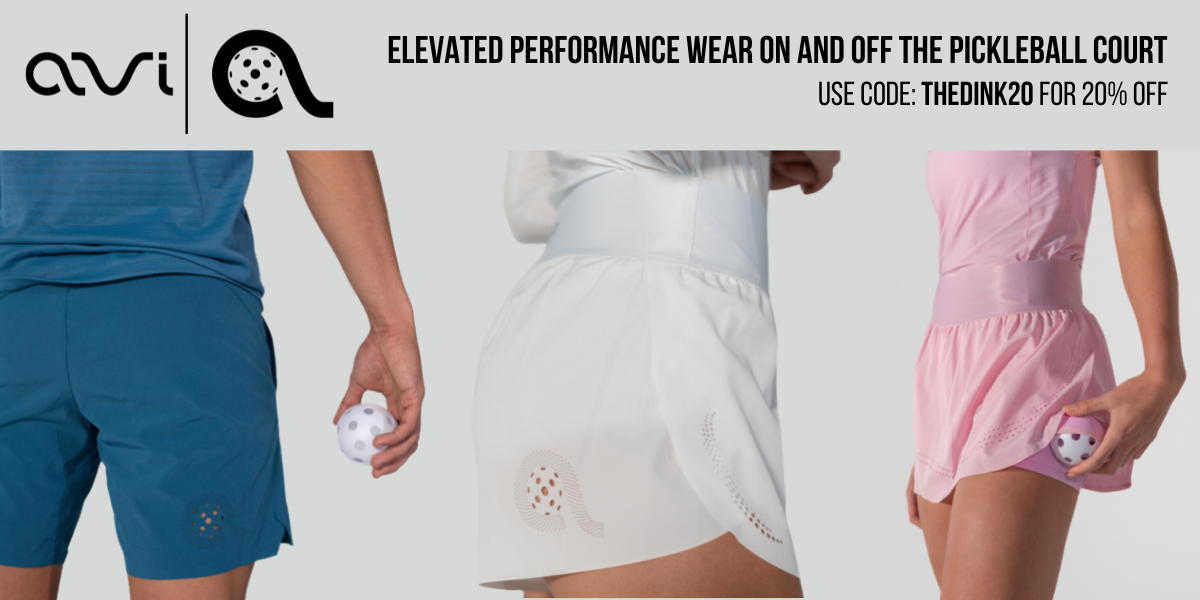 Performance wear from Avi Athletics will instantly become your go-to pickleball gear. Save 20% with code THEDINK20.
------------------
Like the ep? Do us a favor: subscribe to our channel and leave a review on Apple or Spotify
-Subscribe to our 'all things pickleball' free e-newsletter at https://www.thedinkpickleball.com/sig...
-Follow us on IG @thedinkpickleball
-Continue the convo in our private FB Group: https://www.facebook.com/groups/thedi...
-For everything else we do, visit https://linktr.ee/dinkfam

-Read more about Zane and subscribe to his newsletter at https://zanenavratilpickleball.com/
-Follow Zane on IG @zanenavratilpickleball
------------------
Show Notes:
0:00 Intro
3:02 One commenter leading the race
5:00 The walking meme James Ignatowich
8:58 Building a personal brand
14:00 Biggest revenue stream
16:50 Auditing Zane's game
22:10 The Alshon vs Ignatowich 'beef'
26:50 Pickle is more entertaining when you don't know who will win
28:35 Salome Devidze vs Lea Jansen - we're going to need more refs
33:10 Zane's rules for bad line calls
36:43 DJ's paddle smash will change the rules for players
43:44 Players using their phone mid-match
52:12 The next step of stats is actionable takeaways
57:25 Having a 'Good Side' changes a match
1:05:10 Is the Dreambreaker the correct way to decide a match?
1:09:24 The Savannah Bananas of pickleball