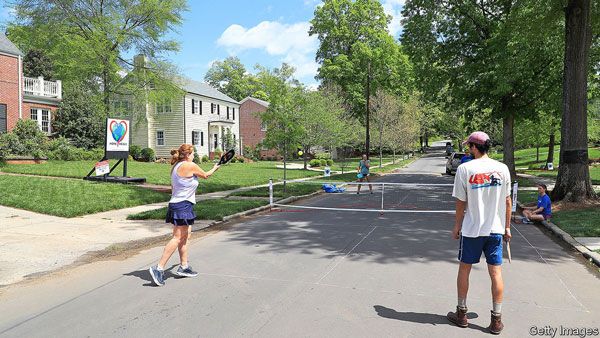 Stop me if you've heard this one before. Pickleball growth is skyrocketing across the United States. A quick throwback to our first newsletter ever: "In 2019, the number of places to play pickleball rose to 7,298 from 5,963. That's approximately 111 new courts per month. That's why they say it's the fastest-growing game."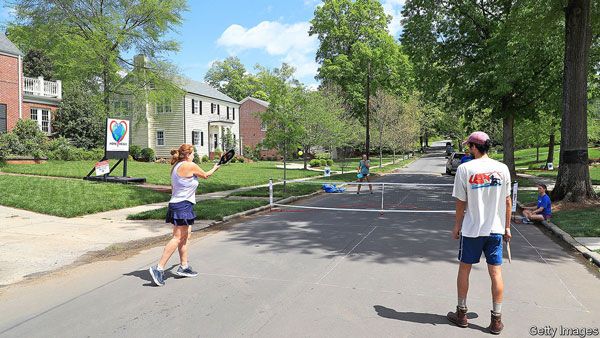 Who is the 'they' we were referring to? Well, this time, it's the Economist. Ever heard of it? Pickleball is the fastest growing sport in America, but it has kept a low profile, they claim. You can read the full article here.
For those who don't have time or a subscription, we've got ya covered. A brief recap of the story:
1965 in Washington. Wood paddles  + a badminton net + three fathers keeping themselves and their children busy = pickleball.
In the five years to the end of 2019, pickleball grew by more than 7% while Americans' overall activity levels stayed flat.
Last March, as quarantines went into effect, pickleball nets sold out.
Pickleball is social, easier to learn than tennis, and less expensive than golf.
Tennis courts across the country are undergoing makeovers.
Tennis equipment manufacturers are waking up to it.
"Pickleball was seen as a threat in the tennis community," says Stu Upson of USA Pickleball. But now, he insists, it is viewed as an opportunity.
Tennis pros are adding pickleball to their repertoires.
Demand for televised matches and sponsorships will increase.
Preaching to the choir. While the thoughts about pickleball growth offered by the Economist aren't exactly groundbreaking to us, it's awesome to see pickle getting some shine in a major publication.