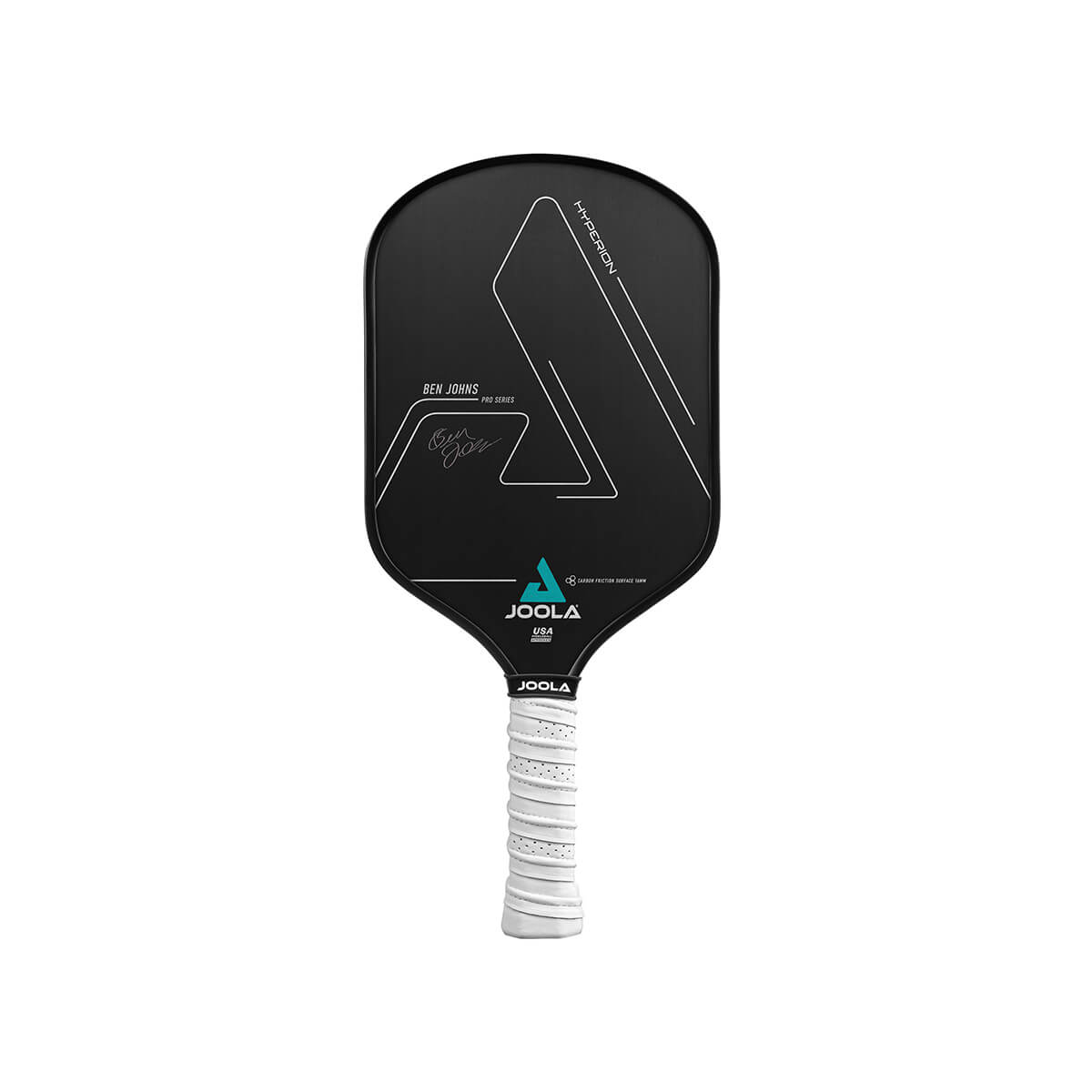 Intro
Wow, JOOLA!  If you have been hiding under a rock the past few months, let me introduce to you the newest big pickleball paddle dealer in the market, JOOLA.  They just dropped 12 pickleball paddles and signed Ben Johns.  JOOLA knows how to make an entrance.
The question on my mind from the day I heard about the Ben Johns Hyperion CFS 16mm paddle was "If it is good enough for Ben, is it good enough for me?"
As a former tennis player, my biggest fear is not being able to hit that delicious top spin on the pickleball.  Imagine my worst nightmare coming true when I found out CRBNs were banned until a solution could be put in place.  That path brought me to the Ben Johns Hyperion CFS 16mm.
As I opened the box my first impression was wow, I really paid $219.95 for a pickleball paddle.  After the shock wore off, I put the paddle in my hand and felt a ribbed grip that was decently tacky.  The surface felt and sounded gritty as I did my standard fingernails on a paddle test.  My paddle came in at 8.5 oz and it is head heavy. If you have problems with heavier paddles this is not the paddle for you.  For me, I like head heavy and heavier paddles in general.
Many 16mm paddles come with a grip circumference of 4.375 in, so when I saw the Hyperion CFS 16mm came with a smaller grip of 4.25 in I was pumped.  Are my hands small or do I just like how nimble a smaller grip feels in my hands? We may never know, but the smaller grip is an underrated feature of the Hyperion.
All my observations have come after a month of playing four times per week which included one tournament.
---
Control 5/5
The combination of the Reactive Honeycomb Polymer Core, the Carbon Friction Surface, and the Hyperfoam Edgewall make the control on this paddle mind blowing. The feel I had for my dinks was better than any paddle I have used.
The Hyperfoam Edgewall makes a difference when blocking and dinking as it lessened the effect of my mishits. As I mentioned before it seems it takes a few hours of hitting before the Hyperforam Edgewall is fully activated.  Was this all in my mind?  I have heard other people experiencing the same thing, but we all might be crazy.  Placement of drives, dinks and serves is bolstered greatly by the Carbon Friction Surface.  It lets you grip the ball a little longer and place the ball where you want.
A huge difference I noticed between the Ben Johns Hyperion CFS 16mm and the CRBN1 16mm is how effortlessly it is to block fast drives. Just getting the paddle out and on the drive was allowing me to place the ball where I wanted without the paddle being compromised.
Power 5/5
For a 16mm paddle, this is 100% a 5 in power.  The very first time I brought the Ben Johns Hyperion CFS 16mm on the court I hit 5 serves in a row out.  I wasn't used to having this much power with a thicker paddle.  You just don't need the same amount of effort you think you need when hitting with this one.  Now, this isn't going to be a rocket ship paddle for you but for a 16mm paddle, it packs a punch.  
The Hyperfoam Edge Wall performs well here as it expands the sweet spot almost to the edge of the paddle.  I noticed only the slightest drop in power as I hit closer to the edge.  One thing to note is it seems the Hyperfoam Edge Wall takes a few hours to fully break-in.  I noticed the sweet spot expanded after about 4 hours of hitting.
GET THE NEW BEN JOHNS HYPERION PADDLE AT FROMUTH PICKLEBALL. If you snag anything else before you checkout, get 10% off with 10DINK (exclusions apply).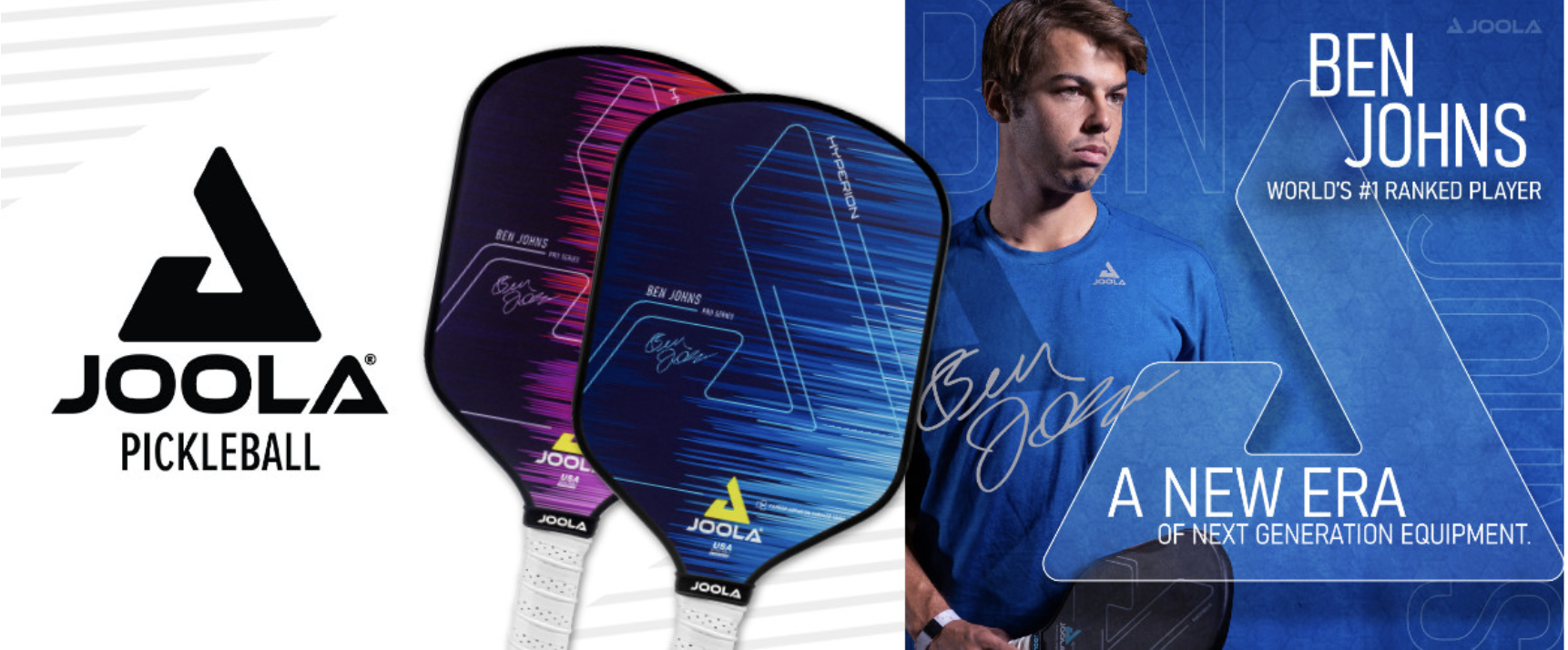 Touch and Spin - 5/5
The amount of spin that the carbon friction surface produces using the Carbon-Flex5 technology is the best I have tried (I have used the Gen2 CRBN paddles, but not the ultra-illegal Gen3 CRBN paddles.)  JOOLA describes the surface as a Carbon-Flex5 textured surface that gives raw power and maximizes spin.  The surface feels gritty when running my hand over it, but not as gritty as the CRBNs.  
I was able to generate the most spin I have ever had on my serves and drives.  My backhand slices were spinning just as well.  My forehand and backhand rolls had extra bite letting me attack from below the net lower and lower. My one concern is if the surface will last as the paddle is used to maintain the world-class spin.  After a month of use, I do not see any dropoff.
Aesthetic - 4/5
I love black paddles, so they get all of their points for just keeping it minimalist black with their logo.  If you haven't played with a carbon surface before don't be alarmed by the remains of the ball being left in your paddle.  After every hitting session, you will add little pieces of pickleball into the grooves of the carbon.  After hitting with the Ben Johns Hyperion for a month I have not noticed any defects in the paint.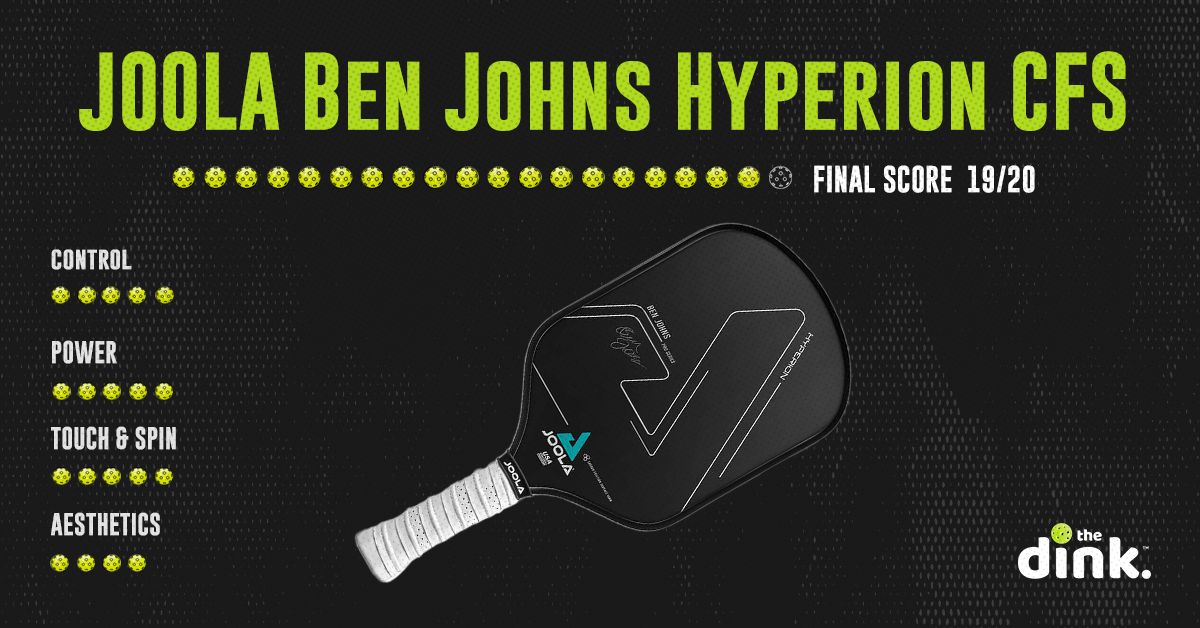 Final Conclusion 19/20
JOOLA Pickleball has made a huge splash and they are not going anywhere. I loved playing with the Ben Johns Hyperion CFS 16mm and so far it is my permanent replacement for my CRBN1. I found my drives to be powerful and dipping nicely with topspin. At the kitchen I found my resets a breeze and my dinks precise. Time will tell if the paddle surface can maintain the spin after a lot of use.
Should you get the Ben Johns Hyperion CFS 16mm? If you are in the market for a new paddle, then you need to try this one out as it is that special.  If you are currently happy with your paddle then keep this one on your radar and try your friends if you get a chance. This paddle gives you everything you want in spin, control, and power.  It was designed by JOOLA and Ben Johns, so it is not a surprise that it does everything well.  Buy this paddle if you want one of the best high-end paddles on the market that will enhance every aspect of your game.
I am excited by new pickleball manufacturers entering the fray and I can't wait to see what Joola brings to us in the future.
Specs - Pricing
The JOOLA Ben Johns Hyperion CFS 16mm has a retail price of $219.95. This is not a bargain-bin paddle and it is not a mid-tier paddle. This paddle offers elite spin, great control, and some of the best power I have felt on a 16mm paddle.  The overall quality of the paddle warrants a higher price point.
The Ben Johns Hyperion CFS 16mm paddle is built to fit any player.  If you need spin, control, and power wrapped in a nice package then this is your paddle.
MATERIALS:
Carbon Friction Surface + Reactive Polymer Honeycomb Core
THICKNESS:
16mm
WEIGHT:
238 g / 8.4 oz
LENGTH:
419 mm / 16.5 in
WIDTH:
190.5 mm / 7.5 in
GRIP LENGTH:
140 mm / 5.5 in
GRIP CIRCUMFERENCE:
108 mm / 4.25 in